EV Charging Payments Are Moving Onto Blockchain Thanks to C+Charge – Presale Raises Nearly $300k
Disclosure: Crypto is a high-risk asset class. This article is provided for informational purposes and does not constitute investment advice. By using this website, you agree to our terms and conditions. We may utilise affiliate links within our content, and receive commission.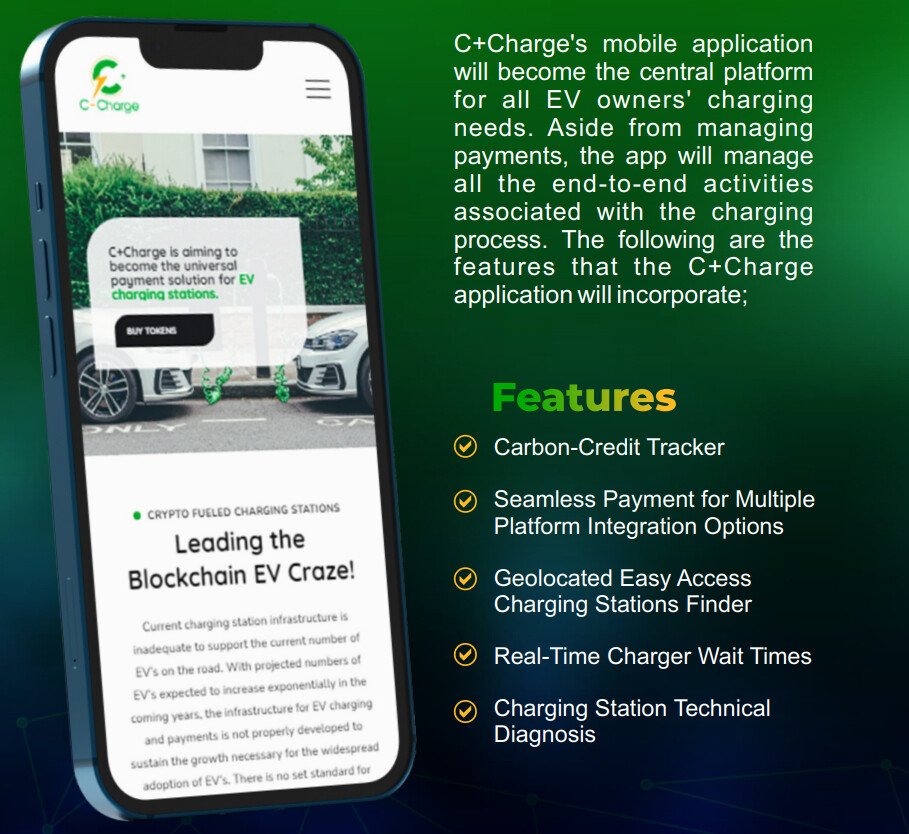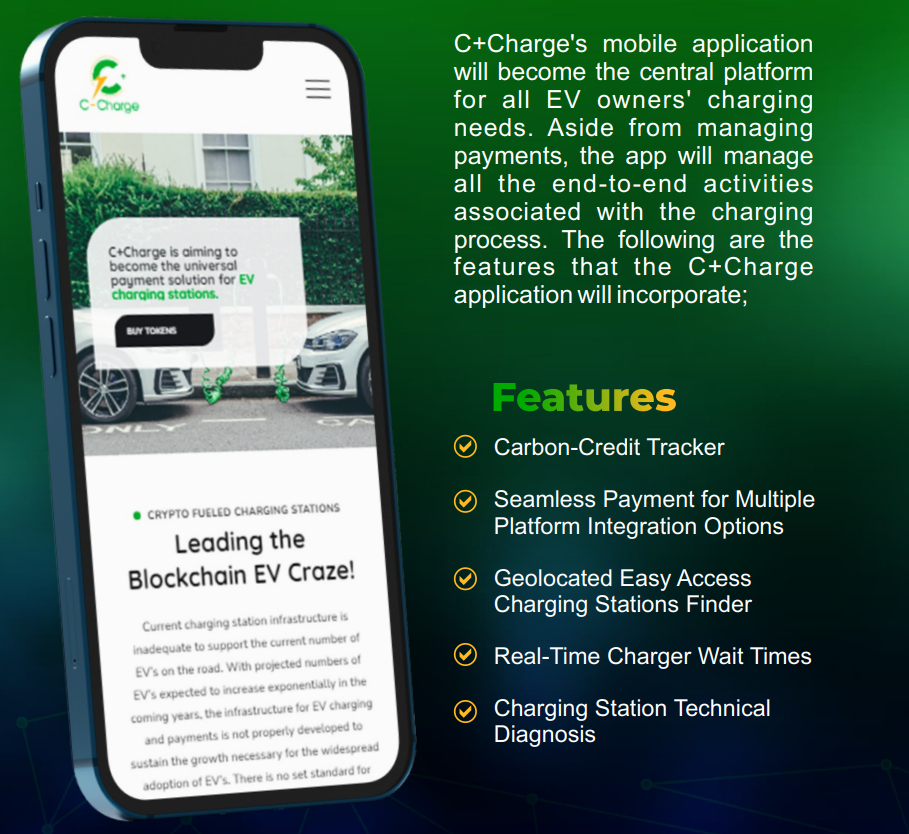 The electric vehicle (EV) industry is experiencing a rapid growth and with it comes the need for a more efficient and convenient way to charge these vehicles. Enter C+Charge, a blockchain-based platform that aims to make EV charging more accessible and convenient for EV owners. The platform connects EV owners with charging networks and allows for easy payment transactions, all while helping EV drivers earn carbon credits and sustainable cryptocurrency rewards.
C+Charge is also addressing the current issues faced by EV owners such as limited access to carbon credits, no incentives for EV drivers, the absence of a unified payment solution, non-transparent pricing and shortages in charging solutions. By utilizing blockchain technology and creating a peer-to-peer payment system, C+Charge is making EV charging more efficient, cost-effective and transparent.
Don't miss out! 📢

Only 2 days left until our #TwitterSpaces with @weareflowcarbon ⏰ https://t.co/rQwDEY5JPr

— C+Charge (@C_Charge_Token) January 16, 2023
How C+Charge is addressing current issues with app and sustainable crypto
Disproportionate access to carbon credits: C+Charge is making it easier for EV owners to earn carbon credits, which incentivizes more people to drive EVs and reduces the emissions associated with driving both gasoline-powered vehicles and EVs.
Lack of incentives for EV drivers: C+Charge allows EV drivers to earn carbon credits and be rewarded for their contribution to the environment.
No single EV charging payment solution: With its peer-to-peer payment system and smart contracts, C+Charge makes it easy for users to search for available charging stations and make payments directly from their crypto wallets without having to worry about additional fees or waiting times associated with traditional payment systems.
Non-transparent pricing: C+Charge's blockchain platform makes it possible for users to see exactly how much their charging session will cost, helping to reduce the cost of charging and making it more transparent for EV owners.
Lack of real time information: C+Charge provides real-time updates on the status of chargers so that users can stay informed about charging availability and costs.
Shortage of charging solutions: C+Charge is a solution for building managers and others who need to keep track of energy consumption for each electric vehicle. This allows drivers to be charged appropriately for their own electricity usage and will incentivize more landlords and businesses to install charging stations.
C+Charge is tackling these issues head-on by providing a platform that is convenient, transparent, and cost-effective, and a sustainable cryptocurrency to reward users and trade carbon credits for. By making it easy for EV owners to find charging stations and complete transactions, C+Charge is helping to reduce the cost of charging and making it more accessible for everyone.
Additionally, by providing incentives for EV drivers and making the carbon credit market accessible, C+Charge is helping to reduce carbon emissions.
The C+Charge's Sustainable Cryptocurrency Team
The C+Charge team is made up of experienced professionals in the fields of business, finance, and sustainable projects.
The team is lead by Ryan Fishoff, the CEO of American Wealth Mining Corporation and Co-Founder of C+Charge. He brings a wealth of experience in finance and private equity, having participated in over $500 million worth of transactions in 13 countries.
Tanya Gullick, the Director of Business Development for UK & Europe, has a successful track record of working with startups and sustainable projects.
Ryan Tomas, the Business Co-ordinator and Co-Founder, is an effective Business Development Manager with a passion for management and a proven track record of improving the market position of many companies.
Mark G. Gomez, the Chief Development Officer and Co-Founder, brings over 20 years of experience in celebrity promotions, marketing, branding, public relations, and awareness.
Barami YodKhampa, also known as Mr B, is the Marketing Advisor and CEO and Founder of DTC Marketing Agency Group, one of the largest marketing agencies in Asia.
In addition to a strong team, C+Charge also has key partnerships that will help move the project foward, including the below: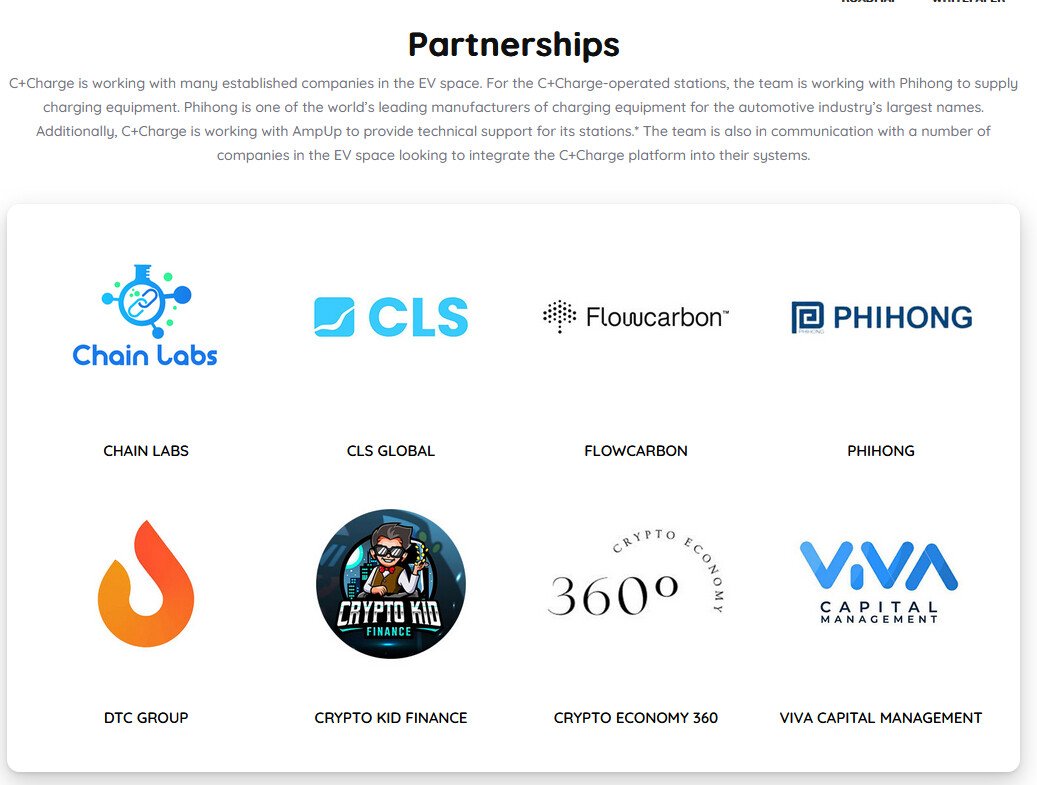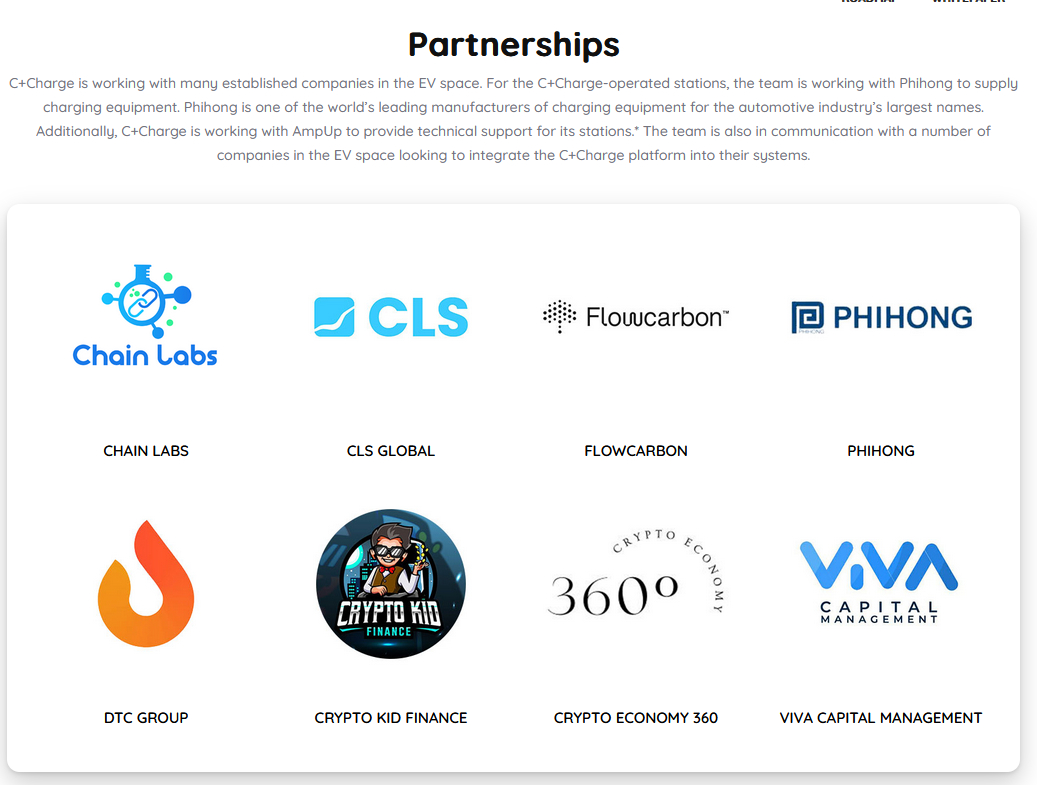 The C+Charge CCHG Token and Presale
C+Charge tokens (CCHG) are the backbone of the C+Charge platform. Token holders will receive carbon credits as a "reflection" from 1% collected on transaction taxes. Additionally, drivers who have the C+Charge app will also be able to earn additional carbon credit rewards from recharging their car utilizing the C+Charge wallet and app.
The C+Charge presale is currently ongoing and offers investors the opportunity to purchase CCHG tokens at a discounted rate of $0.013 USDT per token. The price will subsequently rise over three more stages until reaching its highest price of $0.02350 by the end of the presale, which has so far raised close to $300K.
Investing in C+Charge's sustainable cryptocurrency during the presale stage is an opportunity to be part of an innovative and impactful platform that aims to revolutionize the EV charging industry. With its innovative solutions, experienced team, and dedication to promoting a greener future, C+Charge is a strong investment opportunity for those who want to make a positive impact on the world.
---