Following BlockFi Bankruptcy, This Company Just Revealed Its Exposure to the Firm – NEXO Next?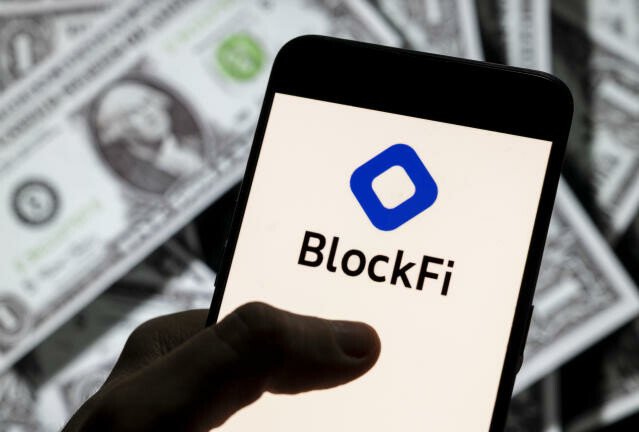 The crypto-friendly US-based bank Silvergate had less than $20m in exposure to the now-bankrupt US-based crypto lender BlockFi. But with yet another bankruptcy in the space, more people are now asking if Nexo – one of the last major crypto lenders still standing – will be the next to go down.
Silvergate's exposure to BlockFi turned out to be smaller than what was feared, with the bank making it clear that they have no ownership stake or other exposure to BlockFi besides the $20m in deposits.
"BlockFi is not a custodian for Silvergate's bitcoin-collateralized SEN Leverage loans, which to date have continued to perform as expected with zero losses and no forced liquidations. Silvergate has no investments in BlockFi," a statement released by Silvergate on Monday said, while calling the exposure "minimal."
SEN refers to the Silvergate Exchange Network, a payments platform developed by the bank.
BlockFi files for bankruptcy
BlockFi, once a major crypto lender alongside competitors Nexo and now-bankrupt Celsius, filed for bankruptcy on Monday this week.
The bankruptcy comes after BlockFi froze all customer withdrawals in the aftermath of the FTX collapse. BlockFi in mid-November admitted that it had "significant exposure" to FTX and its affiliated companies.
Nexo next?
On Twitter, many members of the crypto community are now voicing their concerns for Nexo, one of the last major crypto lenders that still remain operational. But according to some, the yield Nexo pays on crypto and stablecoin deposits on its platform are far from sustainable.
"There are no market neutral strategies capable of paying anywhere near the yield Nexo offers," said Adam Cochran, a crypto researcher and partner at venture firm Cinneamhain Ventures.
Cochran added that Nexo's proof-of-reserves, which he said "doesn't break down assets," is another red flag. "Such a claim about income is exactly what we heard from the likes of [Three Arrows Capital] and Alameda [Research]," he said.
Others, including DeFi protocol Compound (COMP) founder Robert Leshner, pointed out that the way Nexo is operating makes it look more like "a hedge fund" than a lending firm:
Like many other centralized crypto lenders and exchanges, Nexo has issued its own token. Since the beginning of this year, the NEXO token has lost more than 75%. On Tuesday alone, the token was down 4.25% as of the time of writing, and currently trades at $0.643.
---