USD//Coin Circles Tether
The market of stablecoins just became even less stable - a new serious rival has emerged for Tether (USDT), currently the most popular stablecoin. However, opinions differ how the battle between USD//Coin (USDC), a cryptocurrency released by Circle, a crypto startup backed by investment bank Goldman Sachs, and the incumbent leader might end.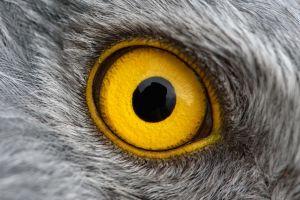 "Individuals and institutions can enroll in this service to deposit US dollars from bank accounts, convert those dollars into tokens usable everywhere the internet reaches (subject to the token's compliance controls), and redeem USDC tokens and cash out to bank accounts," the startup announced.
According to Jeremy Allaire, CEO of Circle, stablecoins will become the base layer that supports every financial application and it has to be legitimate, trustworthy, built on open standards.
"We are solving a lot of these fundamental problems that exist. That's a huge difference from something like Tether, and we think the market will very quickly gravitate to that," the CEO told Bloomberg.
Trading in BTC/USDC, ETH/USDC on Poloniex, an exchange owned by Circle, starts today, when the market capitalization of USDT alredy stands at USD 2.8 billion.
Also, the coin will be available on Asian exchanges, such as Huobi, OKCoin, KuCoin and DigiFinex, and digital wallets like Coinbase will support it.
However, some are skeptical towards the new stablecoin.
Whalepool, a community of daytraders, tweeted:
However, Whalepool seems to be in the minority. User @tradingroomapp, a developer of trading strategies for institutional investors, writes, "USDC is Goldman Sachs backed @circlepay stablecoin. I will feel much safer holding USDC vs tether (on relative terms). Don't be surprised if USDC takes a large market share from tether in short period of time."
Also, although the coin is centralized in a way, users in a Reddit thread about the topic point out that the same is the case with Tether. Referring to USDC, u/Professional-Kiwi writes, "They can't burn tokens from an account, but they can freeze accounts (which is guess is pretty much the same). I assume it's required from a legal standpoint." Others add that Tether has that very same option - but that the reserve bank partners of USDC offer more liquidity than in the case of Tether.
Although Tether has an impressive market capitalization, they have not backed up the claim of having a US dollar reserve through an audit by an accounting firm. Circle, meanwhile, launches USDC with four reserve bank partners. These partners will receive US dollar deposits from individuals or institutions that want to convert them into USDC, and will hold the dollars in a pool of reserves.
However, Kasper Rasmussen, a spokesman for Tether, once again said that "all Tethers in circulation are fully backed by U.S. dollar reserves," Bloomberg reported.
Still, most of the community agree on one thing: the more stablecoins there are, the bigger the standards will be. When there is no single coin monopolizing the market, all of them will have to compete with each other for the spotlight and mass adoption - and the end winner is always the community. Moreover, competition in this market is growing.
In either case, scepticism towards stablecoins remains. For example, Sam Doctor, managing director and head of data science research at Fundstrat, told Bloomberg that he wouldn't keep his money in stablecoins as "There's a big disconnect between the concept and the implementation right now." In addition, Gil Luria, director of research at D.A. Davidson & Co., stressed the risks related to the centralization of stablecoins (teams could run away with funds), while a government can decide to freeze the assets.
---