Finance Guru 'Loves' Bitcoin, Ethereum Improvement Agreement, McAfee Hit Again + More News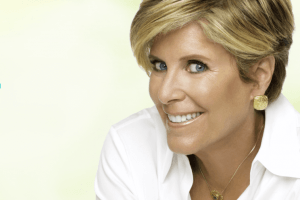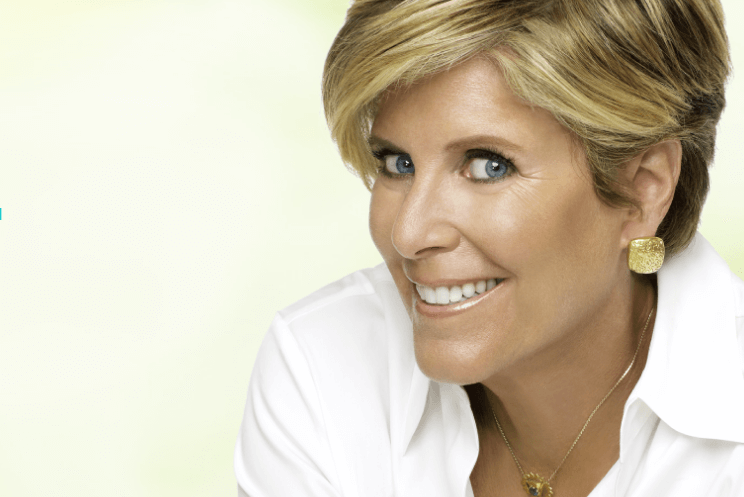 Get your daily, bite-sized digest of cryptoasset and blockchain-related news – investigating the stories flying under the radar of today's crypto news.
Investments news
In an interview with Yahoo Finance, personal finance guru Suze Orman (1.4m followers on Twitter) emphasized the strength of bitcoin (BTC) as an investment vehicle but criticized it as an alternative to fiat currency, adding that the cryptocurrency is "risky" and its investors should be prepared to lose their money. "I love bitcoin. I like the universality of it. I like that it's just there and there are corporations that are investing in it. ... I like it as a possible replacement for gold as an investment," she said.
One of the most bullish non-crypto companies, US-based software developer MicroStrategy, has purchased additional BTC 205 , for approximately USD 10m, at an average price of USD 48,888 per BTC, announced CEO Michael Saylor today. As of March 5, the company holds some BTC 91,064 (USD 4.3bn) acquired for USD 2.196bn at an average price of USD 24,119 per coin.
Matter Labs, the team behind Ethereum (ETH) scaling solution, zero-knowledge rollup (ZK-rollup)-powered zkSync, has announced a Series A round for zkSync. According to the announcement, the round was led by Union Square Ventures, an early investor in Twitter, Cloudflare, and Coinbase, among others, while it also included existing investors: Placeholder, 1kx, and Dragonfly. The team didn't disclose the raised sum.
Ethereum news
Legal news
Exchanges news
In February, spot trading volumes on crypto exchanges increased by 172% to USD 2.74trn, according to provider of crypto market data CryptoCompare. Volumes of the Top-Tier exchanges increased 35% to USD 2.4tn, while Lower-Tier volumes decreased 36% to USD 381bn. Top-Tier exchanges now represent 86% of total volume, compared to 74.5% in January, it said.
Gemini has announced the launch of a new global offering called Gemini Fund Solutions. The goal is to provide fund managers with custody, clearing, trade execution, and other capital markets services tailored to exchange-traded funds (ETFs), closed-end funds, and other fund vehicles.
Singapore-based crypto derivatives exchange Bybit will be suspending services for its customers in the United Kingdom. Per the announcement, UK residents and citizens are instructed to close all positions and withdraw all account balances by March 31, 2021. New sign-ups using UK mobiles number and/or IP addresses have been restricted immediately, it added. The exchange said that they will "seek dialogue with regulators to explore options" and perhaps serve their UK customers again in the future.
Mining news
Cipher Mining Technologies Inc., a newly formed US-based Bitcoin mining operation by Bitfury, and Good Works Acquisition Corp., a US publicly-traded special purpose acquisition company, today announced they have entered a definitive agreement for a business combination. Upon closing of the transaction, the combined company will be named Cipher Mining Inc. and is expected to be listed on the Nasdaq exchange under the new ticker symbol "CIFR", they said, adding that the combined company valued at an enterprise value of USD 2bn.
Crypto adoption news
Ripple has "been able to continue to grow the business in Asia and Japan because we've had regulatory clarity in those markets," CEO Brad Garlinghouse told Reuters, admitting that its major legal battle with the US Securities and Exchange Commission "has hindered activity in the United States."
Blockchain news
A Shenzhen-based affiliate of the Chinese tech and entertainment giant Tencent has lodged a patent for a blockchain innovation that aims to help resolve issues with blockchain consensus mechanisms. Per a report from Sina, the application was filed in November last year, and made public by the Chinese patent office this week. The technical notes on the application show that the innovation, which involves a hardware device, is intended to enable engineers to restore the status quo on consensus nodes at the time of shutdown in the case of a node failure.
Career news
Huobi Global has announced the appointment of Vincent Lau as the company's new managing director, several media outlets reported. He previously worked at major crypto exchanges Bitfinex and OKEx, as well as for global corporations outside the crypto/blockchain space. It is said that Lau will be tasked with overseeing the company's international expansion, strategic development, and localized operations.
Matthias Voelkel will become Member of the Management Board of Vereinigung Baden-Wuerttembergische Wertpapierboerse e.V., Boerse Stuttgart Group's parent organization, with effect from 1 June 2021, the company said in an emailed press release. He will be leading the digital business activities of Boerse Stuttgart Group and will become Chief Operating Officer. He will also become Chairperson of the Management Boards of Boerse Stuttgart Digital Holding GmbH – the parent company of the digital business – and of Boerse Stuttgart Digital Ventures GmbH. Voelkel is moving from McKinsey, where he is Global Leader of the Capital Markets Infrastructure and Exchanges Practice.
---