Filecoin Miners Strike, Protesting 'Chicken & Egg' Problem, FIL Crashes
Disclosure: Crypto is a high-risk asset class. This article is provided for informational purposes and does not constitute investment advice. By using this website, you agree to our terms and conditions. We may utilise affiliate links within our content, and receive commission.
Decentralized storage network Filecoin experienced its first major issue a day after its long-anticipated launch, as miners decided to go on strike, resulting in an early release of token rewards.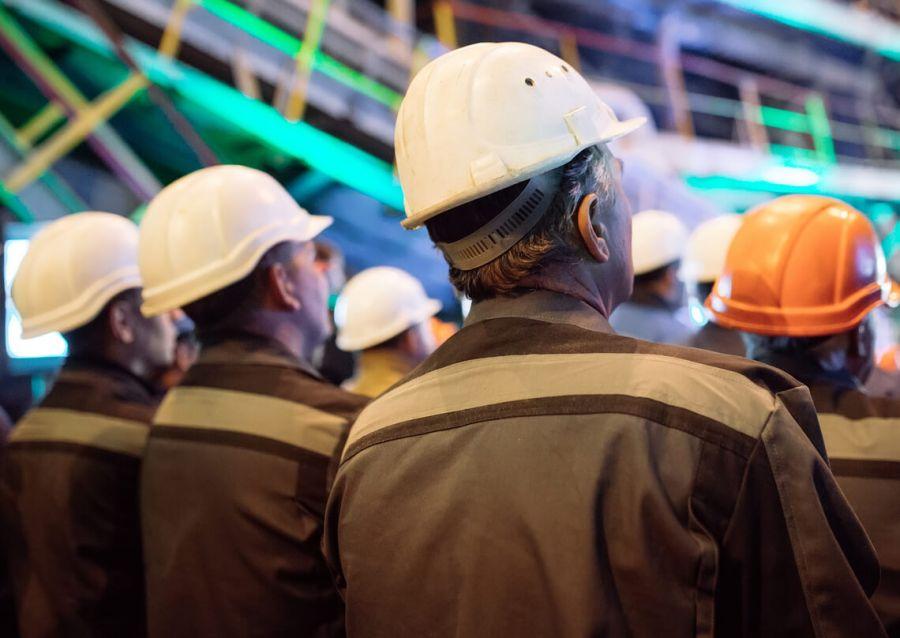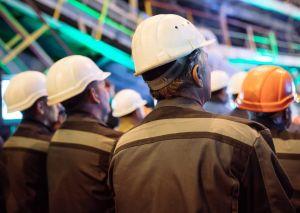 __
Updated on October 20: 'Miner Strike is Nonsense, Miners Are Making a Ton' – Filecoin Founder
__
Per a 8btc.com October 17 report citing interviewed miners, five of Filecoin's largest miners shut down their machines in order to protest the economic model, because, "today miners actually have a lot of mining machines, but not enough FIL." They've been preparing the machines for a couple of years for the project, but claim it's unfair for the project to require a large amount of FIL as an "Initial Pledge Collateral" (as an insurance that the services will be delivered) for the miners to even start their operations.
Crypto analyst Nico Deva commented on the development on Twitter, stating that miners didn't stop mining blocks but stopped pledging and sealing capacity. Going into the technical details and calculations, the post argued that there is a chicken and egg problem there, for which the Filecoin team designed 'spaces races' to solve.
Nevertheless, "miners need to *buy* FIL to keep ramping up to full capacity, or just stay at 1/7 capacity," said Nico Deva. With reportedly USD 240m worth of hardware installed and ready at mainnet launch, "here in China people are disgusted," said the thread. "A napkin calculation shows you early on that your mining system that requires [USD] 20k hardware also forces you to *buy* more coins. […] Miners provided huge support to the Filecoin team during the [development] years, and now are rekt."
Some other crypto industry observers also criticized the project's economic model. "The power requirements were absurd and required incredible commitment from before the mainnet even began, where miners had to shell out money for totally untested things without knowing what returns they're getting or how secure their money would be," said 'LargeSnorlax on Reddit.
A general problem for untrusted file storage, commented theoretical physicist Bob McElrath, "is that you must constantly interrogate the storage provider to prove he still has your file. In any design the computational load on storage is high."
Miners can earn token rewards to use them as collateral, but the rewards are released over the course of 180 days, meaning that miners earn little when just starting. And while FIL can be purchased, some miners don't have the funds for that, and it might not pay off given the coin's price and potential transaction fees.
One of the top initial coin offerings (ICOs) of 2017, Filecoin's Mainnet went live in October 15, with its FIL token seeing a substantial fluctuation in price soon after. After jumping to USD 114 on the mainnet launch day, it sharply dropped USD 57 on the same day, dropping further since then, to USD 32 at the time of writing (UTC 7:44). CoinGecko, shows a 19% drop in the last 24 hours.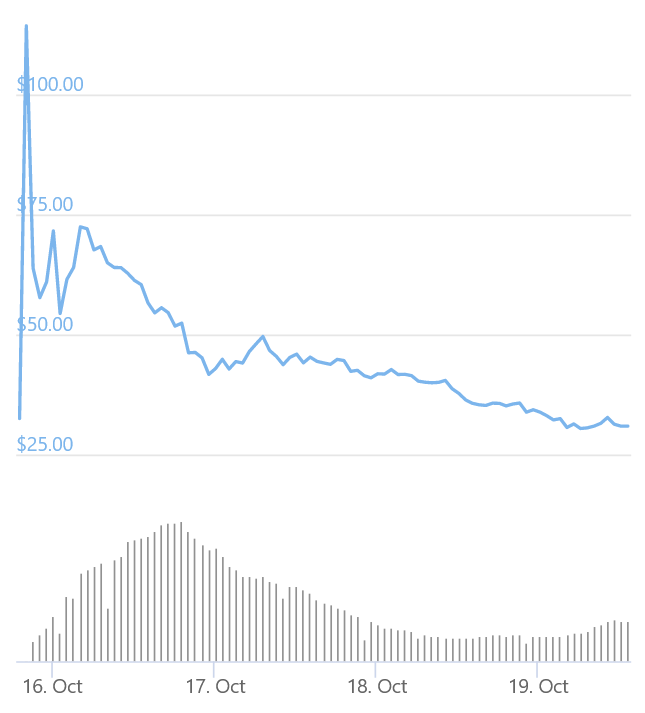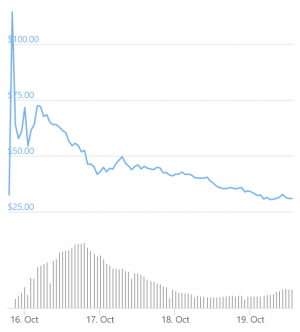 Its market capitalization is nearly USD 547m, with some in the community wondering "how on earth" is it worth so much.
Because of the miners' protest, the team behind Filecoin decided to release 25% token rewards immediately, with no vesting, while the rest will be released within 180 days.
The solution reportedly didn't satisfy the mining community.
Meanwhile, some are questioning the very basis of a project such as Filecoin. "At the highest level the big problem is that there isn't much of a market for dodgy storage which has no credible guarantees of long-term availability, but Filecoin has many more walls to smash through before splattering against that steel one," wrote BitTorrent author, Chia project's Bram Cohen.
The project is starting its Filecoin Liftoff Week today, where they'll discuss infrastructure, interoperability, upcoming plans, and it will feature speakers such as ConsenSys founder Joe Lubin and Aave CEO Stani Kulechov among others.
We contacted Filecoin for a comment on the miners' protest and will update should they reply.
____
Other reactions
__
__
---