Fight Out's Move-to-Earn Crypto Project is Generating a Lot of Buzz – Find Out Why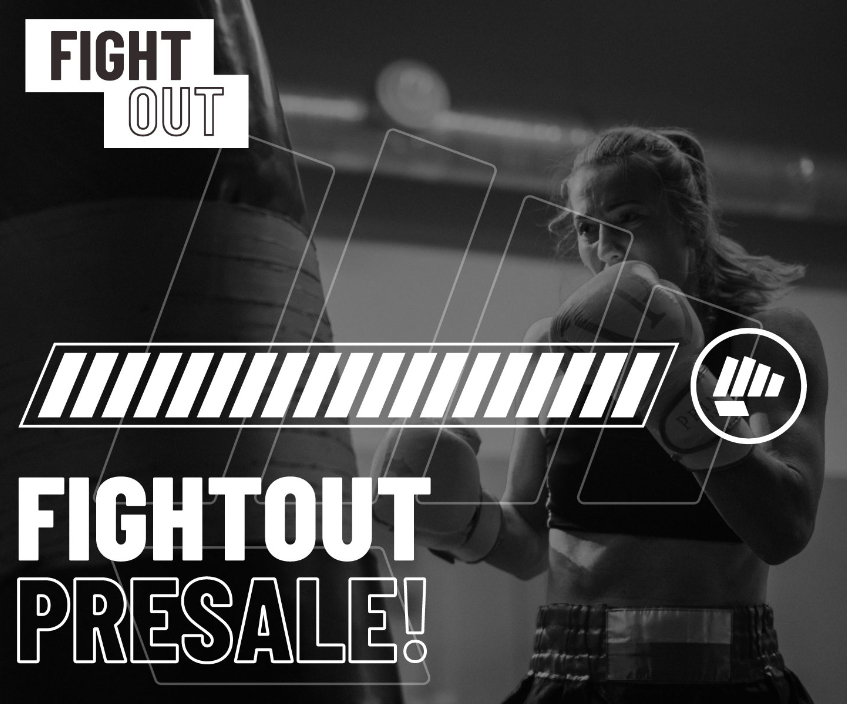 Disclaimer: The Industry Talk section features insights by crypto industry players and is not a part of the editorial content of Cryptonews.com.
The new move-to-earn project Fight Out is generating huge buzz in crypto circles having already raised more than $2.5 million of investment during its presale.
The project is set to revolutionize the M2E space with the development of its new fitness app and plans to build real-world gyms that are kitted out with Web3 features.
As Cryptonews revealed last week, Fight Out is also offering new investors up to 50% in bonus FGHT tokens during the presale and is holding a $250,000 token giveaway.
What is Fight Out?
As mentioned above, Fight Out is a move-to-earn project that has just launched the first stage of its FGHT token presale.
Investors have been flocking to purchase their tokens early, not only to take advantage of up to 50% in bonuses but because the project is already gunning to be the top M2E project in crypto.
STEPN is currently the largest M2E project with a market cap of around $150 million - however, at its peak, that was more than $2.4 billion but users some users have been turned away by the expensive cost of NFTs and a flawed rewards system that requires them.
Fight Out will avoid those pitfalls by working off a traditional subscription/membership model rather than NFT ownership and by offering a much more complete workout rewards system that doesn't just focus on steps.
Fight Out Fitness App
The Fight Out fitness app is accessed via a subscription model and sees users build a digital fitness profile that then receives tailored and individualized workout regimes.
Smart technology tracks movement, key effort indicators, nutrition and even sleep to build a full profile, that is fully customizable and represented by a soulbound digital avatar, which means it cannot be sold or traded.
Rather than just focus on one area of fitness and training, Fight Out offers a holistic approach that covers strength and cardiovascular training, as well as technique and mental wellness.
While the FGHT token underpins the project - and will be used to build and develop real-world gyms - app users are rewarded for completing workouts at home or in the gym with the in-app currency REPS, which has no value outside the app.
However, REPS has a wide and varied use case, from getting discounts on app subscriptions or gym memberships, booking personal training sessions, or purchasing apparel, supplements and training equipment.
As well as earning REPS for completing individual workouts, users can also earn additional rewards by competing in daily, weekly and monthly challenges, as well as pit themselves against other members of the Fight Out community.
Fight Out Web3 Gyms
A major part of the Fight Out ecosystem is its ambitious plans to build real-world gyms in key locations around the world.
The gyms will act as community hubs and will have a variety of Web3 integrated features, including sensors that track workouts and 'mirrors' that feature the digital avatars from the app.
Locations for the first site are already being scouted, with the roadmap and whitepaper stating that the first gym will be purchased during Q1 2023, with plans for a grand opening in Q4.
Fight Out Ambassadors
Another major feature of the project is that they will partner with elite athletes and coaches from the world of combat sports to not only help market the project but to offer exclusive content for app users.
That could include masterclass-style workout regimes or behind-the-scenes access to training camps.
Fight Out already has its first four ambassadors on board - UFC stars Amanda Ribas and Taila Santos, former boxing world champion Savannah Marshall and the 'Muscle Ninja' Tremayne Dortch.
Santos is currently ranked the No 12 in the UFC's pound-for-pound rankings, No 2 at flyweight and fought for the world title in June, while Ribas is No 9 in strawweight and has more than 2 million Instagram followers.
British boxing queen Marshall only lost her world title to Claressa Shields in the most-watched women's boxing fight ever in October, with a rematch expected to take place in the summer.
Dortch, meanwhile, previously appeared on hit TV show American Ninja Warrior and has built up an impressive social media following as a personal trainer.
Fight Out Presale
The Fight Out presale is still in its first stage with FGHT tokens on sale for just $0.0166 each.
More than $2.5 million has been raised, meaning the first stage is more than 50% complete - that leaves limited time for investors to scoop up to 50% more tokens in bonuses.
Extra tokens are earned by choosing to lock tokens for a longer period, or by spending a larger amount.
For example, an investor who purchases more than $50,000 in FGHT and then chooses to lock tokens for 24 months will receive the full 50% - 25% for the purchase amount and 25% for the vesting period.
Once the first stage of the presale is finished ($5 million target) the bonus will not only end but the price of FGHT tokens will increase every second up to a maximum of $0.0333 on March 31, an increase of 100% on the current price, with centralized exchange listings expected from April 5.
For full instructions on how to buy FGHT tokens, read through our beginners' guide.
The project is also running a $250,000 FGHT token giveaway, where investors - who must own at least $250 of FGHT to be eligible - can multiply their entries by completing tasks on social media.
Fight Out has been developed by a doxxed and KYC-verified team that has long experience in the world of combat sports, with CEO Carl Jones already the owner of a boxing gym with long experience in app development.
The team has been verified by CoinSniper with the FGHT token audited by leading blockchain security firm Certik.
For more information and the latest news on Fight Out, read through the whitepaper or join the Telegram group.
---