Ex-WallStreetBets Mods Aim to Turn WBS 2.0 Decentralized & Tokenized
Disclosure: Crypto is a high-risk asset class. This article is provided for informational purposes and does not constitute investment advice. By using this website, you agree to our terms and conditions. We may utilise affiliate links within our content, and receive commission.
A group of moderators from the subreddit behind GameStop (GME) short squeeze, which made the headlines across the globe, WallStreetBets (WBS), is now planning to take a path of decentralization and build a smart contract-based pool.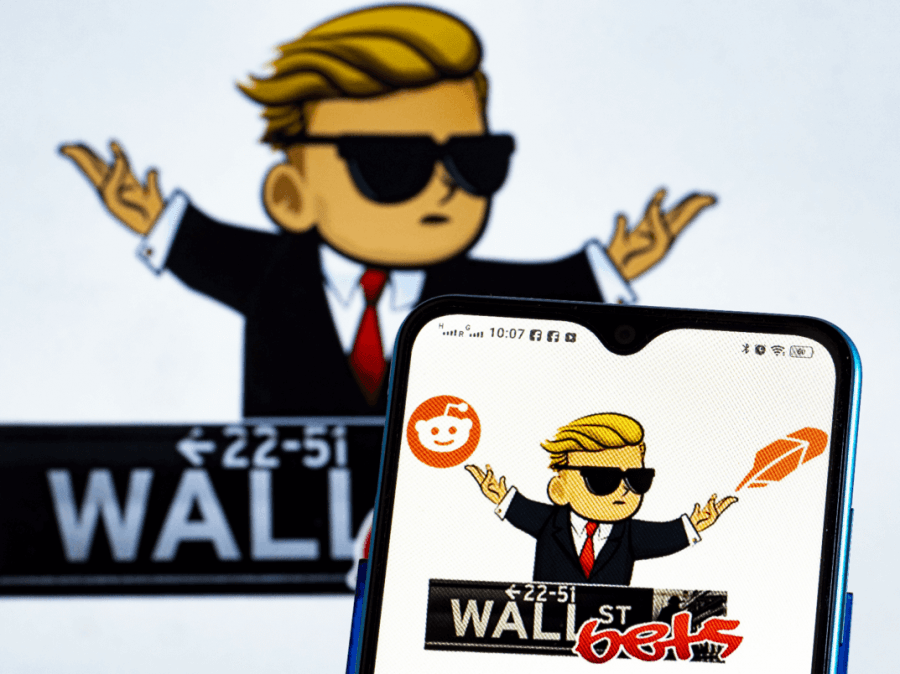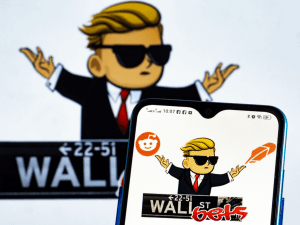 "It's time to decentralize WallStreetBets [and] build WallStreetBets 2.0," said the group which claims to be original moderators of the subreddit.
They go on to say that they want to accomplish this "Not in the way that the media or the mods that remain on Reddit have claimed. We don't want to monetize the community – we want the community to monetize itself. We don't want to control the community – we want to decentralize it."
They also make mention of "a decentralized community, a decentralized hedge fund," and a potential airdrop of a token in the future. One of the worries they expressed is the ability of the centralized platforms to shut the group and its efforts down sans any warning, as the users are not in control.
The group further expresses their belief in capitalism, making money, and that "money is made when progress is made."
The problem: as the group sees it, to accomplish their goals and compete with large institutions, they utilized certain tools in important roles, but which they describe as "rudimentary, centralized, and prone to failure," including Robinhood, Discord, and Reddit.
As reported, platforms like Robinhood took the decision to halt trading on GME, dogecoin (DOGE) which also caught the subreddit's attention, and other assets. All this was followed by a legal hearing where a number of key players testified, including Reddit CEO Steve Huffman, Robinhood CEO Vlad Tenev, and WSB member Roaring Kitty.
As the GameStop price jumped yet again last week, Reddit went down for a number of users for about an hour.
The solution: building a new, decentralized version of WSB, owned by nobody, powered by smart contracts, with a public, audited, and immutable code. The platform would financially incentivize users to share ideas and memes, and it would allow "millions of individuals [to] pool their money together to have more power and influence in the market than the largest hedge funds," said the group.
Instead of Reddit profiting off the community, the community would profit together, they claim, and get paid for their content "instead of earning worthless Reddit gold."
As examples of people who they say recognized the potential of this idea, the WBS 2.0 team gave American billionaire Mark Cuban discussing a WallStreetBets DAO, and entrepreneur Balaji Srinivasan tweeting of WBS going DeFi, using smart contracts for an exit from a short squeeze with no bag left holding.
This comes after an apparent (and apparently messy) rift had formed between the subreddit's moderators over monetization and centralization, leading to this one group leaving or being ousted from the subreddit: reportedly, while some were pushing for decentralization, others objected to it.
While it's not yet announced on which platform the WallStreetBets 2.0 will launch, Sam Bankman-Fried, CEO of the FTX exchange and its parent company Alameda Research, suggested Solana (SOL).
Meanwhile, cybersecurity company PiiQ Media, as reported by Reuters, found that bots on major social media platforms – Twitter, Facebook, Instagram, and YouTube – have been hyping up GameStop and other "meme" stocks. This is "suggesting organized economic or foreign actors may have played a role in the Reddit-driven trading frenzy," the article said, but it also noted that it's unclear how influential exactly bots were in the overall saga. PiiQ estimated that there are tens of thousands of bot accounts hyping these stocks, as well as DOGE.
However, it's the people, not the bots, who started the GameStop frenzy, as well as that bots are not corrupt by default, as some serve legitimate purposes.
On the other hand, while most of the GameStop-related attention was focused on Reddit, the home of the WBS subreddit, the engagement was actually higher on Facebook and YouTube, CREOpoint CEO JC Goldenstein told Mashable.
That said, the subreddit continues its rise in numbers, standing at 9.4m now compared to 9.3m last Thursday and less than 3m at the end of Januyary.
In the meantime, Robinhood, which said it's facing at least 46 lawsuits and 3 individual actions related to its GameStop trading restrictions, is reportedly planning to file its initial public offering (IPO) confidentially with the US Securities and Exchange Commission (SEC) already this month.
___
Learn more:
– A Look Into the Trending Decentralized Social Media Experience: Mastodon
– 3 Reasons Why WallStreetBets Army Is Back For New Gamestop Rally
– Banning Disruptive Online Groups Is A game of Whac-a-Mole
– Crypto Traders Might Find Familiar Playbook In GameStop Hearing
– Are GameStop-Style Surges In Crypto Any Different From Old Pumps & Dumps?
– GameStop: I'm A WallStreetBets 'Degenerate' & It's Just Getting Started
– A Reddit Army Blurs The Line Between Crypto and Traditional Finance
---