European Commission Exploring Asset Register Option That May Include Crypto
Within the EU's war against money laundering (AML) and tax evasion, the European Commission (EC) is eyeing a European Union Asset Registry, and has recently launched a tender for a feasibility study of such a register - which will investigate the possibility of including cryptoassets owned by the citizens of the EU's member states in a register as well.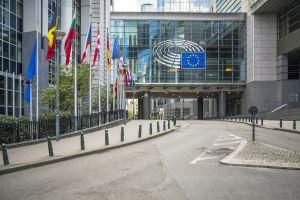 In the released documentation, the Commission says it considers data collection and interconnection of registers a key instrument under European law to accelerate the authorities' access to financial information and enhance cross-border cooperation.
"This project shall look into various possibilities for collecting information to set up an asset registry which may afterward feed into a future policy initiative," the EC said. It will look into the ways "to collect and link information available from various sources on asset ownership (e.g. land registries, company registers, trusts and foundations registers, central depositories of securities ownership, etc.) and analyze the design, scope, and challenges for such a Union asset registry."
The study will also consider the possibility to include data related to the ownership of other assets in the registry. These assets are to include cryptoassets, works of art, real estate, and precious metals such as gold, according to the tender documentation.
Ellen Timmer, an attorney at Dutch law firm Pellicaan Advocaten, has published a critical analysis of the tender documentation, claiming the EC was mulling plans to "create new expensive bureaucracy on top of other registrations."
Per Timmer,
"No explanation is given why the current registers are not improved first. No explanation is given why the asset registrations held by the tax authorities are not sufficient and what additional value is to be expected from the new asset registry."
The lawyer also observed the tender documentation disregards that, in many situations, the 'beneficial owner' (BO) under AML legislation is not the 'beneficial owner' under tax law. "The two BO-concepts consciously are mixed up, to the detriment of BO's that have no economic interest in entities," Timmer said.
She also noted that it looked as if the private sector was to play no role in the forthcoming feasibility study.
"The study only will be based on governmental information and those who are confronted with the inappropriate European plans will not be consulted," she concluded.
The study is valued at some EUR 400,000 (USD 470,000), according to the documentation. Entities willing to take part in the tender are to submit their requests until October 1, and the tenders will be opened on October 4. A contract with the selected bidder is to be signed for a period of 15 months.
____
Learn more:
- 'Don't Be Lulled' as European Commission Mulls a Crypto KYC Trap
- EU-backed Fund Teases 'Digital Asset' Investment Drive in a Surprise Move
- EU Regulation May Harm Small Crypto Players, Stablecoin Users, And Elon Musk
- European Police Forces Want Tougher KYC Measures for Crypto Industry
---