Elon Musk Praises Bitcoin, Says "Paper Money is Going Away"
PayPal, SpaceX and Tesla founder, tech hero Elon Musk said that he believes "the Bitcoin structure is quite brilliant" and crypto is a far better way to transfer value.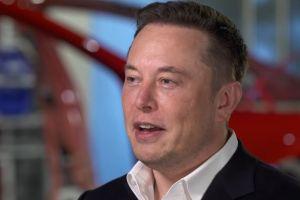 However, in an interview on the podcast hosted by financial advisory and investment firm ARK Invest, a Tesla shareholder, Musk also said that "I'm not sure if it would be a good use of Tesla resources to get involved in crypto. We're just really trying to accelerate the advance of sustainable energy."
"It's interesting, I have some friends that are really bold in crypto," Musk said, partly referring to Twitter's CEO Jack Dorsey who recently said that he believes bitcoin may become "the native currency of the Internet."
However, Musk also touched on what he views as the downsides of crypto, saying that "computationally it is quite energy intensive."
"There have to be some kind of constraints on the creation of crypto. But it's very energy intensive to create the incremental bitcoin at this point," Musk said in the interview.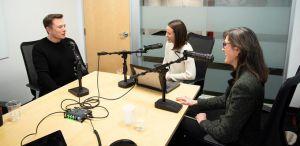 In the wide-ranging interview, Musk also discussed the possibilities that exist for crypto to revolutionize financial transactions in Africa. Here, business-to-business transactions across borders remains "prohibitively expensive" because of the difficulties with converting one African currency to another, according to the show hosts.
To this point, Musk agreed, saying that "it bypasses currency controls," before he added that "paper money is going away, and crypto is a far better way to transfer value than pieces of paper, that's for sure."
In the past, Elon Musk has frequently been impersonated by scammers on Twitter involving cryptocurrency. When asked early last year where all the spam comes from, Musk responded "Not sure. I let @jack (Twitter CEO Jack Dorsey) know, but it's still going. I literally own zero cryptocurrency, apart from .25 BTC that a friend sent me many years ago."
Bitcoin price chart: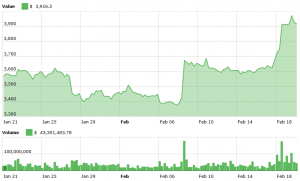 ---