Dorsey's Square Strikes Afterpay USD 29B Deal, Teases Bitcoin Role
The Twitter boss Jack Dorsey's crypto-keen payments venture Square has agreed a USD 29bn all-stock deal to buy the Australian buy now, pay later player Afterpay – in a merger that some believe will "create a global transactions giant."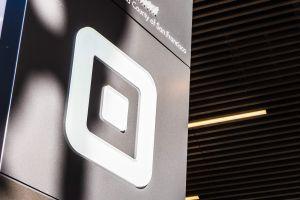 Square, which last month revealed it is working on a hardware wallet, as well as a bitcoin (BTC)-focused decentralized finance (DeFi) platform, will ensure that Afterpay has a crypto bent right from the outset.
In a press release, Square announced that following the takeover Afterpay consumers "will receive the benefits of" its own Cash App product's "financial tools, including money transfer, stock and bitcoin purchases."
The deal puts a USD 92.65 value on Afterpay's shares, the majority of which are owned by the Australian firm's co-founders Anthony Eisen and Nick Molnar. Dorsey's firm will also buy up a 5% minority stake currently owned by the Chinese tech giant Tencent. The latter paid around USD 220m for its shares in Afterpay last year.
Dorsey was quoted as stating that the move would allow the firms to "better connect" their "ecosystems to deliver even more compelling products and services for merchants and consumers."
Afterpay is listed on the Australian Securities Exchange, and the financial world appears to have welcomed the deal with open arms.
In a Reuters report, Truist Securities analysts were quoted as stating that they expected Square to "invest heavily to integrate Afterpay and accelerate organic revenue growth."
Wilsons Advisory and Stockbroking commented that "few other suitors" were "as well-suited as Square," and Credit Suisse analysts were quoted as calling the deal an "obvious fit" with "strategic merit."
The regulatory Australian Competition and Consumer Commission, which has the power to approve or reject the deal, stated that it would "consider it carefully" after seeing the full "details."
In a Bloomberg report, the Square Chief Financial Officer Amrita Ahuja was quoted as stating that "the plan is for Square to integrate Afterpay into both its consumer Cash App and its Seller product for small businesses."
Meanwhile, Square also revealed details of Cash App's financial performance in the second quarter of the current financial year, with bitcoin-related yearly revenue up 200% on 2020 figures (USD 875m), reaching the USD 2.72bn mark in Quarter 2 of 2021, per a letter to shareholders.
Bitcoin gross profits hit the USD 55m mark, more than doubling last year's USD 17 million figures. However, Square's quarterly BTC profits actually fell on Q1 figures – likely as a result of falling or stagnant token prices.
Bitcoin bumped around in the USD 30,000-USD 40,000 range for much of the quarter.
Square wrote that the "relative stability" of the price of bitcoin" had "affected trading activity compared to prior quarters."
As reported, in July, Jack Dorsey confirmed to investors that BTC will be a "big part" of the company's future, as he sees opportunities to integrate the cryptocurrency into existing Twitter products and services. He added that it could help the company move faster in terms of its product expansion, while explaining that BTC is the "best candidate" to become the "native currency" of the internet.
____
Learn more:
- Strike Issues a Live-or-Die No-Fee 'Challenge' to Coinbase, CashApp, Venmo
- Bankers Rush To Fix Cross-border Payments as Crypto Competition Hots up
- Amazon Set to Hire a Digital Currency Lead As They're 'Inspired' By Crypto
- Facebook to Ramp up Payments Ahead of Diem Launch
- Australian SMEs Catching Crypto Wave While An ETF In Works
- Kiwis Flock To Crypto, NFTs Despite Risk Appetite Wanes - Survey
---