Square Targets Bitcoin DeFi Business
Twitter CEO Jack Dorsey-led US-based payments company Square doubled down on its Bitcoin (BTC) strategy with decentralized finance (DeFi)-related plans.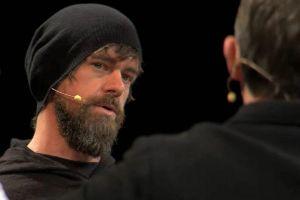 "Square is creating a new business (joining Seller, Cash App, & Tidal) focused on building an open developer platform with the sole goal of making it easy to create non-custodial, permissionless, and decentralized financial services," Dorsey tweeted, adding that they're aiming to create a platform business and that their primary focus is Bitcoin.
The CEO confirmed that this project is also going to be developed in the open: "Open roadmap, open development, and open source."
The new business is led by Mike Brock, Strategic Development Lead at Square, and already has another four team members.
Meanwhile, Dorsey has also confused many by saying that the name of their new businesses "is TBD," which usually means "to be determined." However, both the CEO and Brock were later referring to the new effort as TBD and created a Twitter handle for the project, @TBD54566975.
Just last week, Dorsey announced that Square aims to build a BTC first hardware wallet "to make bitcoin custody more mainstream."
____
Learn more:
- DeFi On Bitcoin To Grow In The Shadow Of Ethereum
- Jack Dorsey Challenges Elon Musk To The Bitcoin Talk
- Bitcoin and Ethereum Can Coexist With DeFi Bridging the Two
- DeFi Has Had a Strong 2021, Driven By New Trends & Paradigms
---