Dorsey Justifies His Pro-Bitcoin Stance, Says He Is 'Not Trolling' Ethereum
Disclosure: Crypto is a high-risk asset class. This article is provided for informational purposes and does not constitute investment advice. By using this website, you agree to our terms and conditions. We may utilise affiliate links within our content, and receive commission.
The Twitter supremo and arch-Bitcoin (BTC) bull Jack Dorsey has taken to his own platform to justify his BTC-only stance, stoking the ire of Ethereum (ETH) proponents – and remarking "casually" that Twitter accounts might one day be linked to Lightning Network wallets.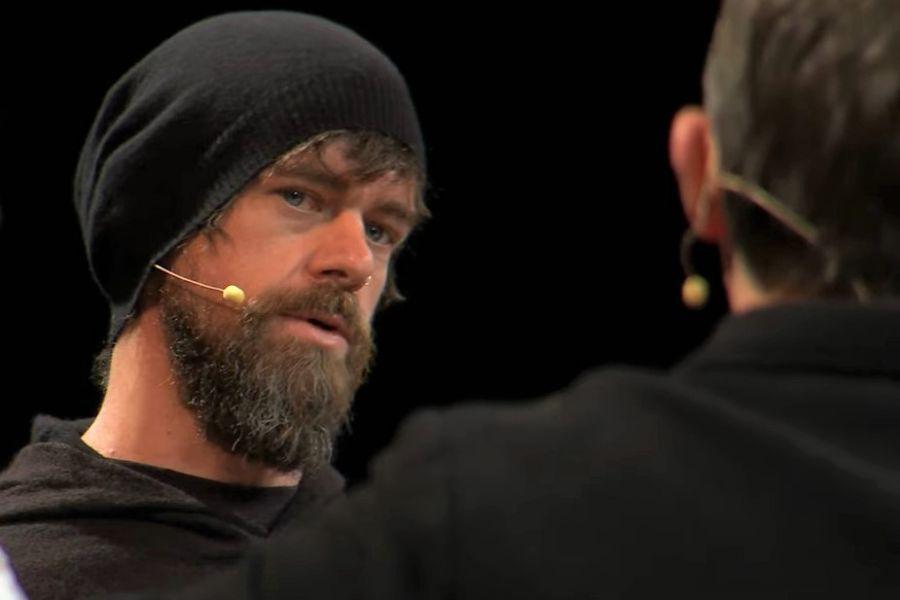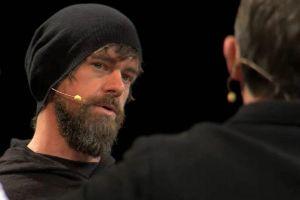 Dorsey has been busy engaging with crypto community members on all sides of the BTC-ETH fence in recent hours, and claimed that he was "definitely" not in BTC "for the money" as he intended "to give all mine away." Instead, he argued, he is "in it to help fix the money."
But ETH advocates have been bristling ever since Dorsey shared a non-crypto-related post featuring a screenshot that happened to feature a post from a Twitter account proclaiming that ETH was "a scam."
This inevitably drew accusations from ETH community members who claimed Dorsey was trolling them, a charge he later met by claiming that he was "not trolling" or "fighting" rival "projects" but instead "agreeing" ETH "wasn't a good idea."
The war of words continued on various fronts, as Dorsey claimed he did not "believe any one company should 'own' the [non-fungible token] NFT space" – referring to the fact that most major NFT projects have sought to make use of the Ethereum blockchain.
ETH enthusiasts smarted at Dorsey's comments, with one writing that "Big Tech is scared of Ethereum" as it "disrupts Big Tech."
Dorsey took objection to this, remarking:
"Disrupting "Big Tech" is exactly what's needed and what I want. No one technology alone will do that though."
When challenged to explain his "ETH hate," Dorsey responded:
"Focus on one thing isn't hate of the others. I've made my concerns known about others in comparison to Bitcoin. Key ones are founding principles, security and centralization."
Dorsey also wrote that he "agreed" with a comment claiming that "every account on Twitter should have a wallet address for storing NFTs" – a move that "would benefit the ETH ecosystem way more than it benefits Twitter." But he mused:
"Every account on Twitter being able to link to a Lightning [Network] wallet however…"
He also clarified that he was not focused on the "Lightning Network for NFTs," but instead "Lightning to enable a currency for the internet."
On Reddit, Dorsey's "casual" mention of the possibility of linking social media accounts to the network was met with much approval, with one Redditor urging the CEO to "get it done," and another claiming that the move could help push the price of BTC to the USD 100,000 mark before the year is done.
Regardless, the ETH community was clearly incensed by what it perceived as a slight. @iamDCinvestor opined that Dorsey's "doubling down against Ethereum will become one of the biggest miscalculations in web history," as "there is a huge opportunity for social networks and other websites ready to embrace Ethereum Web3, not lightning wallets linked to your account which no one cares about."
To this, Dorsey replied:
"I'm focused on a native currency for the internet. That is all."
On the r/Ethereum subreddit, some members claimed that "BTC doesn't threaten his business and wealth," while the inverse was true of ETH, while another wrote: "ETH will mean a decentralized internet that people like Dorsey and Facebook's Mark Zuckerburg cannot manipulate and censor. No one will use their platforms when internet 3.0 is open and free."
Other notable figures in the crypto space also offered their two cents, with the General Counsel at Compound Finance Jake Chervinsky opining that he was "totally happy" for Dorsey to "focus exclusively" on Bitcoin, even if this was an "unpopular opinion." Some suggested that this opinion was actually "not unpopular at all."
And the CEO of Solana Labs Anatoly Yakovenko offered a different kind of response, writing that "99% of the challenge is just onboarding people to cryptography."
Yakovenko suggested that if Dorsey "gets 100 million using self custody, he will be able to contain them on bitcoin" in the same way that Microsoft's "Bill Gates was able to contain the web on Internet Explorer."
____
Other reactions:
_____
Learn more:
– Bitcoin and Ethereum Can Coexist With DeFi Bridging the Two
– #ethgate Overshadows Big News But Helps Ethereum With Memes Amid Ethiopia Crisis
– Bitcoin Is Better Than Ethereum At These Four Things
– Ethereum, Solana, Polygon & Co Form A New Hot Market Of Blockchains
– Ethereum Needs to Try Harder To Keep Its Dominance in a Multichain Future
– Twitter's Bluesky Finds New Lead, Square Building the Bitcoin Wallet Team
– Here's What Everyone Missed in The Dorsey, Musk, and Wood Bitcoin Talk
– Square Targets Bitcoin DeFi Business
---