Dfinity Launches Open Version of LinkedIn + More News
Crypto Briefs is your daily, bite-sized digest of cryptocurrency and blockchain-related news – investigating the stories flying under the radar of today's crypto news.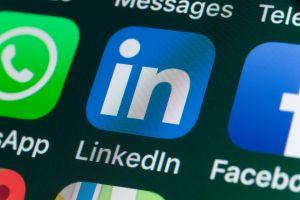 Blockchain news
Stablecoins news
Japanese members of the Blockchain Collaborative Consortium (BCCC) have claimed it has made a stablecoin breakthrough, reports media outlet Crypto Watch. The consortium consists of a large number of companies and crypto exchanges, and in previously successfully conducted a transaction on the Zaif crypto exchange. The BCCC will now conduct an inter-company transaction involving some 30 companies as part of a further pilot initiative. The consortium says that it is focusing on developing yen- and foreign fiat-pegged stablecoin solutions for use in international transactions.
Payments news
Major provider of crypto payment services BitPay today announced a partnership with Simplex, a processor of fiat-to-crypto transactions, that gives BitPay app users the ability to buy bitcoin and other supported cryptocurrencies directly in the app with a credit card. Users can now buy cryptocurrency, transfer funds, make purchases, buy gift cards and pay friends around the world all from a single app, the company said.
Payments company Square, co-founded and led by Twitter CEO Jack Dorsey, was granted the patent by the U.S. Patent and Trademark Office for a new network that allows crypto-to-fiat transactions. The filing describes a payments system that enables users with different asset types to transact in real-time, which could be particularly beneficial for the retail sector. The system could potentially be expanded to include support for other asset classes, such as securities, derivatives, and loans.
Dapps news
Samsung has added the Sentinel Protocol decentralized app (dapp) to its mobile blockchain wallet, reports News1. The dapp's developer, Singapore-based Uppsala Security, claims the solution can be used to fight crime and money-laundering – and can provide alerts to cryptocurrency users to warn them if a given wallet address has been flagged as a potential cybercrime violator before they transfer funds.
Wallet news
Crypto wallet MyEtherWallet (MEW), in collaboration with blockchain domains provider Unstoppable Domains, now includes ".crypto" domains within its suite of tools. Per an emailed announcement, this collaboration will introduce Unstoppable Domains users to MEW's in-platform features, including cryptocurrency swaps, NFT (non-fungible token) management, and a MakerDAO DeFi portal. Users can share Ethereum public wallets without a 42-character long hex string, using instead a unique domain like "name.crypto" to send or receive ETH or tokens.
Exchanges news
Regulations news
Brazilian tax authorities admit it may take up to two and a half years to implement a system whereby citizens can use cryptocurrency to pay their taxes. Per Criptonoticias, tax officials believe that the process of instructing banks and companies will take time to complete – with a "one to 2.5 years" timeframe likely. The government has stated that it would be prepared to allow citizens to pay for income tax using bitcoin and other tokens.
The AARGOS Funds SICAV, a regulated tokenized real estate fund, has been approved as an alternative investment fund (AIF) by the Financial Market Authority (FMA) of the Principality of Liechtenstein, says Aargos. The company states that the fund provides exposure to a global real estate portfolio through AARGO security tokens.
The Hong Kong Monetary Authority (HKMA) and the Bank of Thailand (BOT) published a report on a joint Central Bank Digital Currency (CBDC) research project named Project Inthanon-LionRock, launched for studying the application of CBDC to cross-border payments. The project was completed in December 2019 and a distributed ledger technology based proof-of-concept (PoC) prototype was developed "successfully" together with ten participating banks from both places.
Crime news
75-year-old Frances Foster, from Plymouth, lost GBP 11,000 (USD 14,417) to a scam "bitcoin" company that promised high returns. BBC News reports that the hospital ward clerk said she clicked on an advert on the MSN news website last year for LTC Markets, which claimed to be based in Switzerland, and that she first paid GBP 250 (USD 328), followed by thousands of pounds in further payments, while someone from the 'company' even called to wish her a happy Christmas. She said she had contacted her bank and fraud charities, including ActionFraud, but has no hopes of seeing her money again.
South Koreans have been scammed out of a total of USD 2.6 billion in crypto-related fraud cases, claims the country's Supreme Court. Ilyo Seoul reports that crypto-scammers have been particularly active over the past 12 months, with a sharp rise in the number of cases coming before courts around the country.
---