Devs, Dapps Leave Steem Ecosystem Due to Justin Sun Prompted Backlash
A major backlash between new Steem (STEEM) investors and its community forced some of the developers to resign while some Steem dapps (decentralized apps) are being removed in a sign of protest. Meanwhile, the market seems to be unmoved by the conflict as STEEM price is up 1.4% in a day.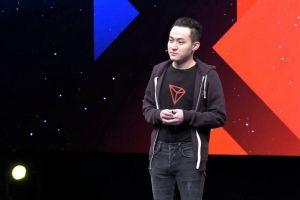 The week started with the move to allegedly overthrow user-elected network validators, utilizing users' own funds against them, made by Tron (TRX) and its supporters within the Steem network and its popular app, content sharing platform Steemit. The community has turned against Tron's CEO Justin Sun, but also the exchanges that apparently aided this move that is seen as the confirmation of Steem community's fears that Tron wants to assume control over the platform.
Some Steemit's members have started handing in their resignations, so far including Blockchain Engineer, Blockchain Developer, and Head of Communications.
Others are deactivating apps built on Steem. "I've been building a dapp on Steem for 2 years," claims Fredrik Aaarrestad. "Now we're told we're going to "migrate" to Tron (without being informed before action was taken)... Sunk thousands of hours into building on this blockchain." Steem Wallet's team has decided to remove it from the Apple App Store, while Steem Engine Tools shut down the site, calling for the "Delete your dapps Day."
One side of the coin
Steemit announced less than a day ago that the blockchain itself was running, but Steemit's site was not, ensuring everybody that funds are safe. Soon after that, the platform was back up.
Justin Sun, whose Tron has recently acquired Steemit, shared that the Steem network and Steemit community came together and have "successfully defeated the hackers & all funds are super SAFU." According to him, these "malicious hackers" froze 65 million STEEM" and threatened to destroy them, calling this an act against "humanity & decentralization & sanctity of private property."
However, he mentions certain votes that had to be cast in secret out of fear of hackers' retaliation, but that there was no collusion with any exchanges on a hostile takeover of Steemit.
Other side of the coin
Comments to Sun started quickly pouring in, saying that these "hackers" were in fact witnesses (the network's validators) elected by the community.
Just days ago, as reported, Steem implemented a reversible soft work in an attempt to limit Sun's control by restricting access to a large amount of stake that causes a potential for decentralization, as they explained. The community wants this Steemit Inc ninja-mined stake to remain non-voting in governance issues.
However, this move has effectively been nullified by Tron's countermove, helped by Binance, Huobi, and Poloniex (co-owned by Sun), which together have allegedly contributed with a voting power of more than 42 million Steem Power. Besides the fact that exchanges got involved, there's also the troublesome notion that they are using users' funds to do so.
Thanks to this, the previous witnesses have been overthrown. Nonetheless, the new witnesses have a much smaller number of user accounts backing them up, currently between 19 and 31, compared to thousands the old ones boast.
Furthermore, the hard fork 22.5 was implemented, meant to undo the changes made by the previous soft work, which this team described in an open letter as "maliciously structured," possibly illegal and criminal. The letter states further that an urgent hard fork will reduce the time during which (per the Steem rules) STEEM can't be withdrawn from 13 weeks to 1-3 days. Also, the Steemit and Tron team "will be using the voting rights to resume the order of the community" for 4-6 weeks, after which the governance will be given back "to the community when it's back in order and mutual agreement."
The exchange's defended their actions. Huobi stated that they were informed that the Steem network was at immediate risk of an attack, which would impact Huobi users' assets, so when Steemit and Tron asked for support, Huobi thought that doing so would be in the users' best interest. But the action wasn't final, they said, adding: "We have removed the vote and will always stand behind the decisions of our users." Binance CEO Changpeng Zhao responded to the community criticism by unvoting as well.
Community in an uproar
Many were swift to comment on the the situation and what it may present to the Cryptoverse.
Ethereum co-founder Vitalik Buterin, said that "Apparently Steem [delegated proof-of-stake (DPoS)] got taken over by big exchanges voting with depositors' funds," adding how this "seems like the first big instance of a 'de facto bribe attack' on coin voting (the bribe being [exchanges] giving hodlers convenience and taking their votes)."
As reported, a proposal on EOS (which is also using DPoS) was approved and executed on February 25, by which the network inflation was reduced from 5% to 1%, but this move also sparked a major debate online over what some perceived as EOS's centralization.
Meanwhile, STEEM doesn't seem to be greatly affected by these developments. It's trading at USD 0.18 currently (UTC 12:21 PM UTC). It's up 1.4% in a day and down 9% in a week.
---