DeFi Is Not a New Concept and Is Misnamed As Decentralized - SEC Chair
Contrary to a popular belief, decentralized finance (DeFi) is "not really a new concept," and also a misnomer, as DeFi platforms have "a fair amount of centralization" that includes governance mechanisms, fee models, as well as incentive systems, according to Gary Gensler, Chairman of the US Securities and Exchange Commission (SEC).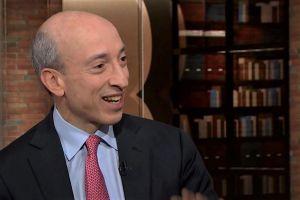 "It's a misnomer to say they are just software they put out in the web," Gensler told the Financial Times. However, he added that these platforms "are not as centralized as the New York Stock Exchange" and "it's sort of an interesting thing that is in between."
The latest remarks follow reports that Gensler will not be a "cheerleader" for crypto, and that, after the SEC tightens regulations on crypto exchanges, he plans to turn his attention to policing the world of decentralized finance.
In the interview, Gensler said he remains "technology-neutral," but cryptoassets are no different than any others in what concerns investor protection, safeguarding against illicit activity, and preserving financial stability.
"At about USD 2tn of value worldwide, it's at the level and the nature that if it's going to have any relevance five and 10 years from now, it's going to be within a public policy framework," according to Gensler. "History just tells you, it doesn't last long outside. Finance is about trust, ultimately."
Gensler said that his focus on crypto trading platforms results from the fact that they accommodate at least 95% of activities in this "highly speculative asset," but offer "really sparse" protection to investors.
He added that regulators are able to exercise authority over the platforms that he described as supposedly decentralized. However, the chairman also admitted that this posed a challenge for regulators, as such platforms operate without traditional brokers to whom regulations could be easily applied.
Meanwhile, Ryan Selkis, CEO of US-based crypto intelligence firm Messari, criticized Gensler's stance, taking a quip at the regulator's past employment as an investment banker with Goldman Sachs.
"Goldman Gary would've squashed ETH in 2016 as a security. The US crypto economy would literally not exist had he been in charge," Selkis said.
According to him, the "SEC's approach is anti-growth, anti-retail (who would fare worst in the Gensler correction), anti-innovation, and makes the INSANE assumption that it would make sense to *wait for government permission.*"
Meanwhile, the SEC chairman is scheduled to testify today before the European Parliament's Economic and Monetary Affairs Committee, discussing transatlantic cooperation in the field of financial services.
____
Learn more:
- Regulators are Coming for the DeFi Goose and Its Golden Eggs
- SEC Boss Gensler Hints that He Could Seek to Regulate DeFi
- Why DeFi Isn't Always As Decentralized As You Might Think
- Bitcoin 'Innovation Is Real' & 9 Other Key Takeaways From Speech By SEC Chair
- SEC's Pierce Returns to the Warpath to Criticize Poloniex Settlement
---