Crypto Scam BitConnect Founder Reportedly Booked in India on Fresh Charges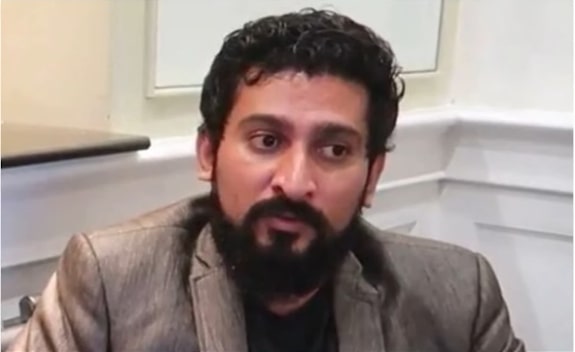 The legal woes of Satish Kumbhani, the discredited founder of crypto scam BitConnect, continue - Indian police have booked him after a lawyer told the authorities that he had been defrauded out of close to BTC 220 (USD 5.2m) through a series of scams perpetrated by Kumbhani and others.
Per The Indian Express, the police in Pune, a city in the western Indian state of Maharashtra, has launched a probe into an alleged crypto fraud and has already booked Kumbhani - the man previously indicted in a US court for orchestrating a USD 2.4bn-heavy international Ponzi and is now being investigated by the FBI.
A First Information Report (FIR) in the case was registered with the Cyber Police station of the Pune City Police on Tuesday, and it names the founder of BitConnect and six other individuals, Forbes India reported.
An FIR is a document that has been prepared by the police after verifying the facts of the complaint, per The Indian Express.
The complainant claims that he was defrauded of BTC 54 in addition to the returns of BTC 166 that he allegedly reinvested with the crypto scam platforms set up by the seven persons from 2016 to 2021. The authorities are currently probing whether the same suspects scammed other persons through the same methods.
Last February, the US Department of Justice (DoJ) charged Kumbhani, who presented himself as the scam's "Asian leader", for allegedly misleading investors globally and defrauding them of some USD 2.4bn. The scammer was charged with setting up a Ponzi scheme, among others, and faces a maximum total penalty of up to 70 years in prison. The US Securities and Exchange Commission (SEC) has been unable to locate Kumbhani.
BitConnect was launched in February 2016 to much fanfare, benefiting from the largest waves of the bull market that collapsed in early 2018. It presented itself as a crypto lending platform that let users trade bitcoin for a native token named bitconnect coin (BCC), promising hefty payouts.
____
Learn more:
- Crypto Scams that Rocked Asia to the Core, Part 1: BitConnect
- US Court Enters Judgements Against Future Money Ltd., for Promoting BitConnect 'Lending Program'

- SEC Readies to Settle with BitConnect Promoters - Judge
- SEC Hits BitConnect Founders, Promoters with Fresh Fraud Wrap
- Crypto Hacking, Theft Rise This Year While Scams, Darknet Markets Retreat - Chainalysis

- SEC Charges 11 People over USD 300M Crypto 'Pyramid Scheme'
- 'Pig Butchering' Crypto Investment Scams Delivered 'Massive Losses' to Victims
---