Crypto Listing and Delisting Announcements: Week 50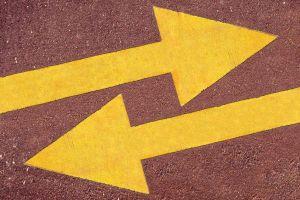 Here is our weekly collection of digital asset listing and delisting, trading pair-related announcements by cryptocurrency exchanges that we found last week and today.
Have we missed something? Do you have information about new listings and/or delistings? Let us know here.
_________________________________________
Binance
Listings:
VITE (VITE)
Binance.US
Listings:
Enjin (ENJ)
ICON (ICX)
Bitfare
Listings:
Bittorent (BTT)
GXCHAIN (GXC)
Qubitica (QBIT)
Kusama (KSM)
Matic Network (MATIC)
BEAM (BEAM)
PIVX (PIVX)
Loopring (LRC)
Filenet (FL)
VIDY (VIDY)
Nuls (NULS)
GRIN (GRIN)
Bithumb
Listings:
MovieBloc (MBL)
Watch the latest reports by Block TV.
Bittrex
Listings:
EOS (EOS)
Chainlink (LINK)
Crex24
Listings:
Ionomy (ION)
Digital Euro (DEURO)
Aero (AET)
IOTS (IOTS)
Ticketscoin (TKTS)
Cipher (CPR)
GreenCoin (GRNC)
Delistings:
Observer (OBSR)
Next Exchange (NEXT)
XG (GIGA)
Monero V (XMV)
HitBTC
Listings:
FarmaTrust (FTT)
Raise (RAISE)
DigiFinex
Listings:
SpendCoin (SPND)
Hotbit
Listings:
Orchid Protocol (OXT)
Get Protocol (GET)
Xin Fin Hybrid Blockchain (XDCE)
CC Universe (UVU)
Huobi Global
Added new trading pair:
LTC/HUSD
KuCoin
Listings:
Newscrypto (NWC)
Delistings:
IUNGO (ING)
LATOKEN
Listings:
BuxCoin (BUX)
Natural Eco Carbon Coin (NECC)
Hi Mint Gold (HMG)
Mercatox
Listings:
Litbinex Coin (LTB)
Bitdepositary (BDT)
Energi (NRG)
OKEx
Listings:
FirmaChain (FCT)
Removed trading pairs:
OF/BTC
OF/ETH
OF/USDT
UGC/BTC
UGC/USDT
MVP/ETH
MVP/USDT
UCT/ETH
IPC/USDT
MOT/USDT
INS/BTC
INS/ETH
INS/USDT
RCT/ETH
CIC/BTC
CIC/ETH
CIC/USDT
ACE/BTC
CAI/BTC
CAI/ETH
CAI/USDT
DPY/BTC
DPY/USDT
HMC/BTC
HMC/USDT
LIGHT/BTC
LIGHT/ETH
LIGHT/USDT
SSC/BTC
SSC/ETH
SSC/USDT
WIN/BTC
WIN/ETH
WIN/USDT
ProBit
Listings:
Vectorspace AI (VXV)
Dai (DAI)
STAN WORLD (STAN)
Kernel Coin (KNLC)
ZB.COM
Listings:
Filenet (FN)
Abulaba (AAA)
Bitcoin SV (BSV)
Bitcoin Cash (BCH)