Crypto Donations Campaign Aims to Empower Ukrainian Children Affected by War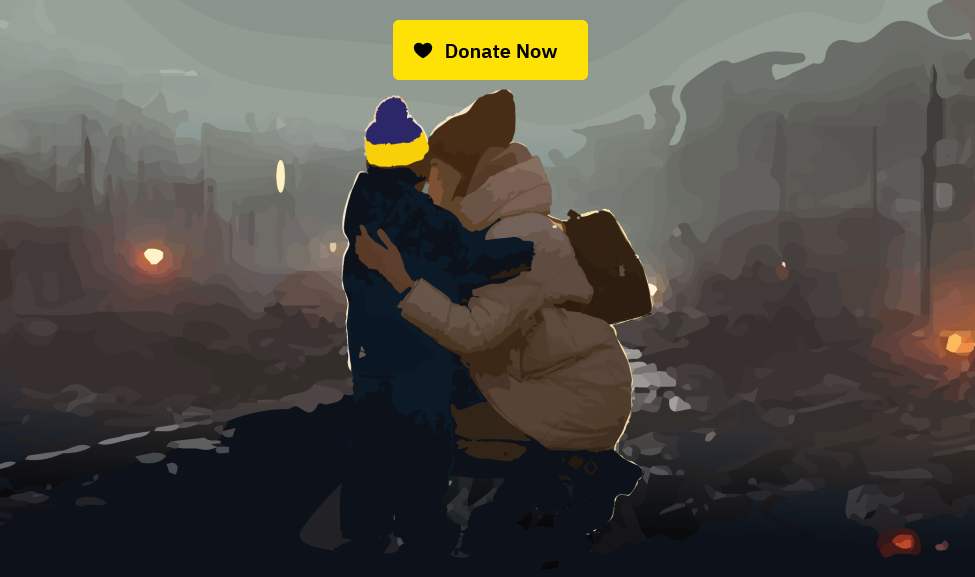 The Children of Heroes charity fund and the news outlet Cointelegraph have joined hands with the Cryptoverse to raise money and help war orphans in Ukraine.
Per Cointelegraph, over 5,900 children who lost one or both parents in the Russian invasion of Ukraine have received support from the Children of Heroes. It welcomes up to 50 children each day.
Now, people from across the world can participate in the new campaign by donating popular cryptos such as bitcoin (BTC), ethereum (ETH), litecoin (LTC), and dogecoin (DOGE).
The initiative covers six key areas of support: psychological aid, legal assistance, financial respite, medical care, emergency relief, and socialization.
Therefore, donations will provide the children and their families with "comprehensive assistance through to adulthood in all aspects of life."
The Children of Heroes of Ukraine Foundation states that,
"We believe that the crypto community can make a difference in these childrens' lives and show them that the world doesn't have to be a scary place."
Since August 17, BTC 0.3553283 ($10,145) has been donated to the Fund.
The Children of Heroes provided $4.2 million of total aid as of July 1.
With an address in Colorado, USA, the Foundation is supported by UNICEF, Microsoft, Vodafone, and Cargill, among others. Donations are tax-deductible.
Children Need Help
On February 24, 2022, Vladimir Putin's army began the invasion of Ukraine.
There were already 105,000 children in orphanages across Ukraine, 100,000 of which were sent to different facilities and scattered once the war erupted, per Reuters.
By May this year, 1,500 children have been orphaned by the war, the AP reported, citing the National Social Service of Ukraine. The numbers are understandably hard to track.
The Russian brutality continued.
Per The Guardian and the Conflict Observatory, at least 6,000 Ukrainian children were forced into camps across Russia by February.
President Volodymyr Zelensky said that at least 15,000 children were taken out of Ukraine - many forced to leave their parents and go to so-called "summer camps," CNN reported in late March.
Thousands of children have been killed or wounded, and 2.2 million have been forced to flee their homes. "Over half of Ukraine's children — 3.6 million — may not have a school to go back to come September," The New York Times reported.
Per UNICEF Executive Director Catherine Russell,
"Children have been killed and injured, and many have lost parents and siblings, their homes, schools and playgrounds. No child should ever have to bear that kind of suffering."
Many children have been plunged into poverty. Many suffer mental health issues, including depression, anxiety, and PTSD.
Randi Thompson, the Los Angeles-based non-profit Kidsave CEO, argued that Ukraine needs more than military assistance, saying: "We want Americans to [realize] these children still need a tremendous amount of help."
____
Learn more:
- Ukraine's Game4Ukraine Soccer Match Utilizes Metaverse for Fundraising
- Ukraine's New Fundraising Platform Supports Over 100 Cryptos

- Crypto Donations Pour into Ukraine - Here's How You Can Contribute
- Ukrainian Charity Uses Crypto Actively, Says Donations Have Risen During Bear Market
---