Crypto Companies Increasing Efforts To Help Ukrainians, Crypto.com and Blockchain.com Join In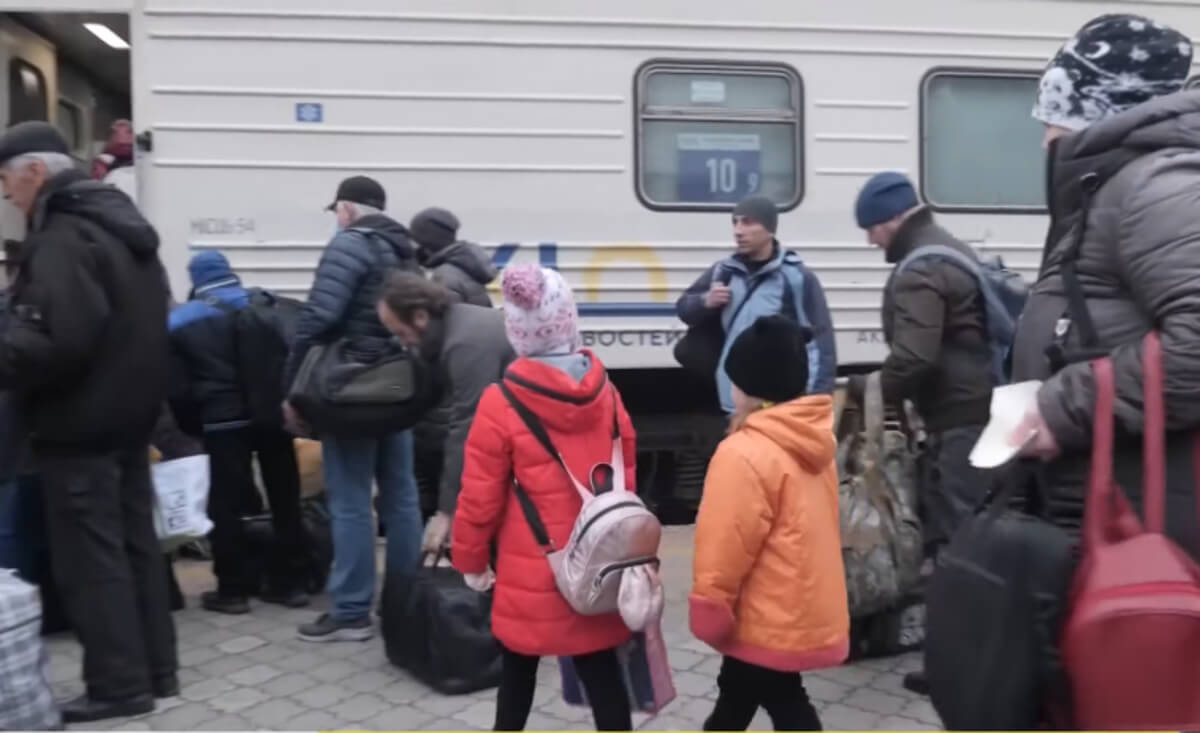 As Vladimir Putin pushes unrelentingly to overtake Ukraine, numerous segments of the wider society have stepped up to do what they can from their side to help the people of Ukraine, including crypto companies.
Just a couple of days ago, major crypto exchange FTX said it gave out USD 25 to each Ukrainian user. "Do what you gotta do," the FTX boss Sam Bankman-Fried said in a tweet where he announced the move.
Now, more announcements are coming in.
In the early morning (UTC) of February 26, major crypto exchange Crypto.com has announced that they have made a USD 1m donation to the Red Cross.
In the announcement tweet, CEO Kris Marszalek wrote: "Our thoughts are with the people of Ukraine and innocent bystanders in the ongoing conflict," further adding:
"We urge our community to do what they can to support humanitarian efforts."
The CEO shared a link to the International Committee of the Red Cross (ICRC)'s website, where donations can be made. Red Cross accepts several different fiat currencies, credit cards and PayPal, as well as single or monthly donations.
"The [ICRC] - together with its partners in the Red Cross and Red Crescent Movement – remains active in Ukraine, saving and protecting the lives of victims of armed conflict and violence," says the website.
Meanwhile, Peter Smith, the CEO and co-founder of another popular crypto platform, Blockchain.com, said on the same day that all fees on the platform have been waived for trading and swapping crypto for Ukrainian users, effective immediately.
As reported, crypto has been proving itself to be a useful method to raise money for organizations in Ukraine, as banks implement new restrictive measures and at least one fiat-based fundraising service has suspended donations to a Ukrainian non-profit.
And though not every organization/entity accepts donations in crypto, Cryptonews.com has made a list of those that do, along with fiat donation options. The list is expected to grow.
____
Learn more:
- Apple Pay and Google Pay to Become Unusable with Cards from Sanctioned Russian Banks
- Russian Central Bank Ramps up USD Exchange Rate as Ruble Run Worries Mount

- Bitcoin Fundamentals vs. Fundamentals of Geopolitics - Analysts on Ukraine War
- Despite Recovery, Bitcoin and Cryptos Have More Room to Fall, Say Analysts, Pointing at a Buy Signal

- Bitcoin Shows Surprising Resilience Amid Russia Aggression-Provoked Selloff
- Ukrainians Paying Tether Premiums as Some Desperate Citizens Ditch Fiat for Crypto

- Western Allies Claim their Targetted Russian Sanctions Trump a SWIFT Ban as Russian Occupiers Near Kyiv
- Ukraine War: How Russian Aggression Could Derail the Fragile World Economy
---