7 Best NFT Games to Play in 2023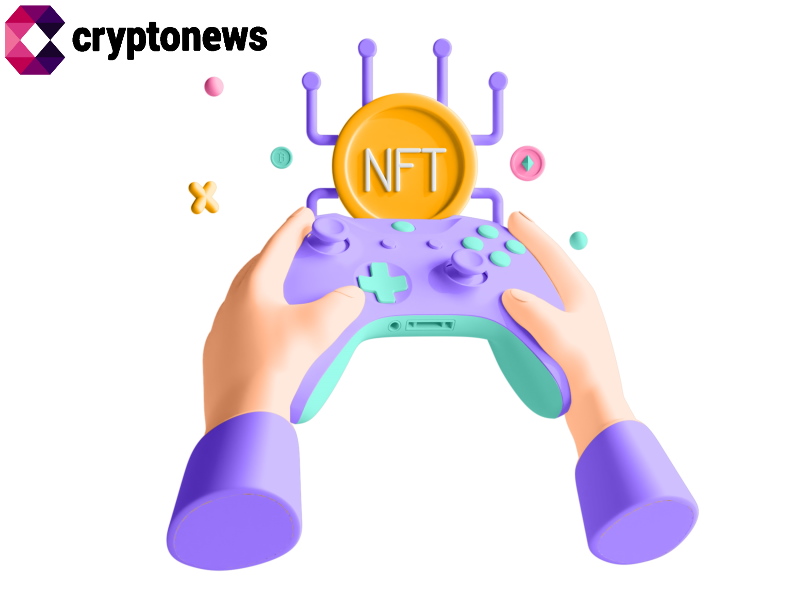 Disclaimer: The Industry Talk section features insights by crypto industry players and is not a part of the editorial content of Cryptonews.com.
NFT games allow players to take ownership of their in-game assets. They combine traditional gaming designs with blockchain technology, making it possible to earn real money while playing.
In this guide, we review the best NFT games to play in 2023.
The Best NFT Games to Play Right Now
Our research found that the best NFT games available in the market today are those listed below:
Tamadoge - Meme Coin NFT Game with P2E Elements
Swords of Blood - An NFT Game That Has a Compelling Storyline
Battle Infinity - Play Fantasy Sports in the Metaverse
Axie Infinity - Pokemon-Inspired NFT Game
Decentraland - Buy and Sell Virtual Land
PirateXPirate - Earn PXP Tokens in a Pirate Metaverse
The Sandbox - Invest in the Future of P2E and Metaverse Gaming
Some of our readers might be completely new to the NFT space. If this is the case, we suggest starting off with our beginner's guide to NFTs.
Top NFT Games Reviewed
Although there are tons of NFT video games in the market, some platforms stand out from the crowd - with unique features, excellent experience, and thriving community support.
As per our research, we will now discuss the overall best play to earn crypto games for 2023.
1. Tamadoge - Meme Coin NFT Game with P2E Elements
Tamadoge is an upcoming NFT game that takes inspiration from the Doge ecosystem. This crypto game is being created as part of the metaverse, where players can breed and train their Tamadoge pets. With the recent launch of its first game, Super Doge, the platform has taken a significant step forward.
In Super Doge, players navigate through levels in the classic Mario style, collecting coins and defeating SECKnights. The game's leaderboard system encourages players to compete for top spots, with the highest-ranking players receiving rewards in the form of TAMA tokens, the platform's native cryptocurrency.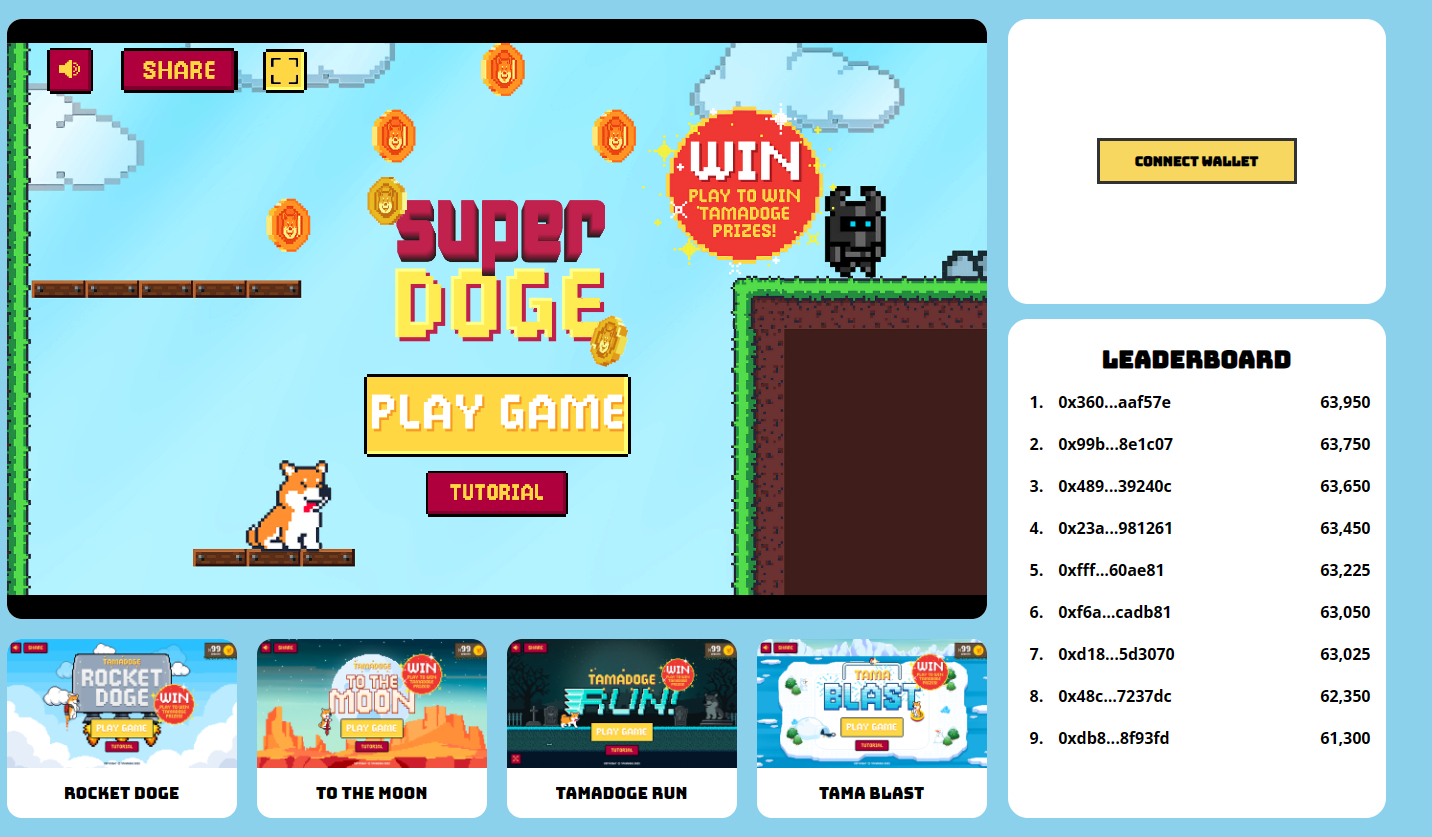 Tamadoge's latest release, 'To The Moon,' has already made a splash in the gaming community, following the success of its first two arcade games. With thousands of hours of gameplay already logged, it's clear that Tamadoge has captured the attention of gamers and crypto enthusiasts alike.
The project has also released its native digital token - TAMA, which happened to be one of the best crypto presales this year, raising over $19 million. TAMA tokens function as the transactional coin of the Tamadoge ecosystem.
Moreover, this is a deflationary token - so every time TAMA transactions are registered on the blockchain, 5% of the funds are burnt. The token is now available to purchase via the tier-one exchange OKX.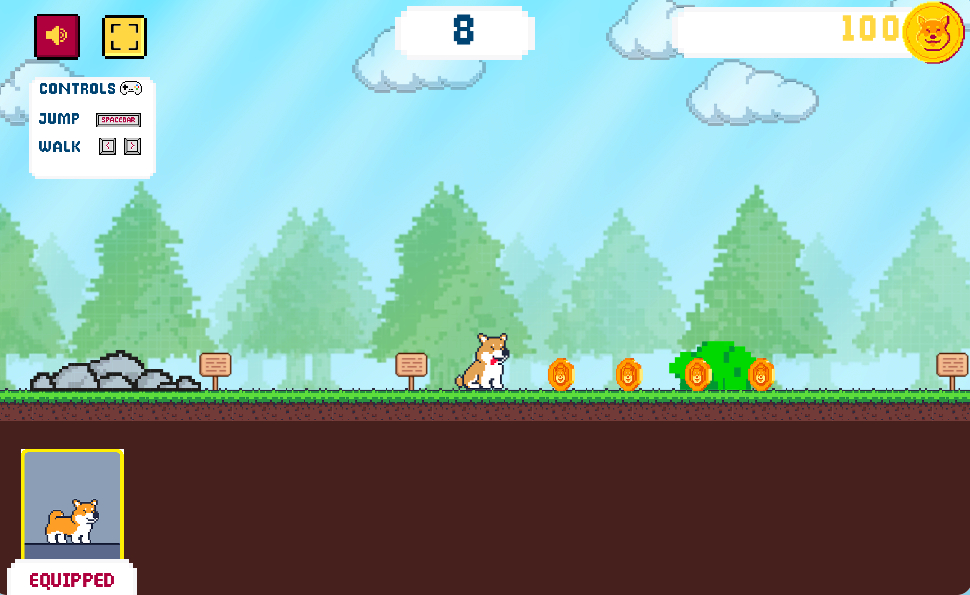 In the next phase, Tamadoge will launch its first limited collection of NFTs. The collection will feature 21,100 NFTs, which will be split into three categories - ultra-rare, rare, and common. Each NFT will have its own unique traits and abilities that help players climb the leaderboard of the Tamadoge game.
Investors and players can get more information about Tamadoge NFTs and the incoming gaming network via the project's Telegram channel. Nonetheless, Tamadoge has all of the required hallmarks to become the overall best NFT game in this space.
You can now buy Tamadoge Ultra Rare NFTs on Opensea.
Investors can find out more about this P2E game by subscribing to the Tamadoge Telegram channel (Admins never DM subscribers first. Watch out for imposters).
2. Swords of Blood - An NFT Game That Has a Compelling Storyline
The rapid expansion of the gaming industry in the crypto space is undeniable. With a multitude of captivating games that utilize the potential of blockchain technology, it is evident that developers are capitalizing on this emerging market. The key to success lies in merging crypto-based systems with a compelling storyline to create an immersive gaming experience, and the top developers understand this well.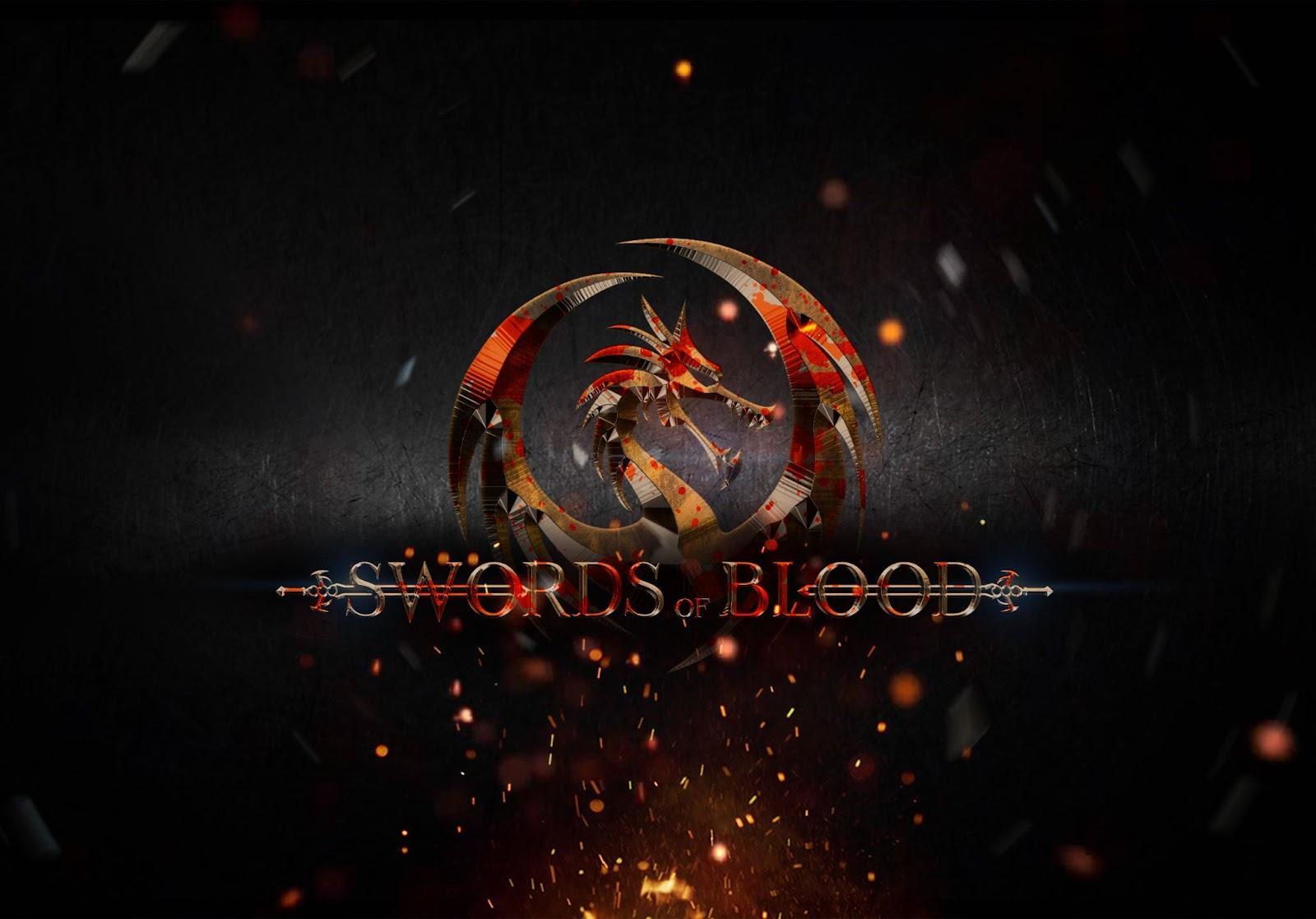 Amidst the burgeoning crypto gaming market, Swords of Blood stands out for its captivating storyline that sets it apart from its peers. Set in the world of Ezura, which has fallen into ruin, players can assume various roles such as battle-mage or warrior, among other classes, and embark on quests with intricately woven storylines, all while seeking out the best loot. The game has received significant support from top investors, including Shugo Ventures, Magnus Capital, Master Ventures, Metavest, Fundamental Labs, and Krypital Group, among other notable names.
Swords of Blood will be a free-to-play game, available on both mobile and PC platforms, with cross-play support. The game is designed to provide an enjoyable gaming experience, with monetization being a secondary goal. Players familiar with hack n' slash games with a focus on loot mechanics will find Swords of Blood to be intuitive. They can collect potent weapons and armor, craft items, and forge strong weapons to create formidable characters that match their preferred playstyle.
The upcoming presale of SWDTKN, the token that powers Swords of Blood, will offer different benefits to investors depending on the tier they choose. The benefits are divided into multiple tiers, with Tier 1 giving early access to the beta version and the highest tier encompassing all the benefits of the lower tiers, as well as a full-sized Sword of Blood designed and crafted by Ben Abbott. Other tiers will offer a range of rewards, such as in-game items and physical merchandise like a letter opener and a hoodie.
3. Battle Infinity - Play Fantasy Sports in the Metaverse
Battle Infinity is another new blockchain project that plans on hosting multiple play-to-earn games - where users will be rewarded with NFTs and cryptocurrencies. The game also integrates the metaverse, with its own virtual world.
The platform's major attraction is the IBAT Premier League, which allows gamers to create a 'dream team' of players from a particular sport. However, to gain access to the IBAT Premier League, players will need to buy an NFT pass.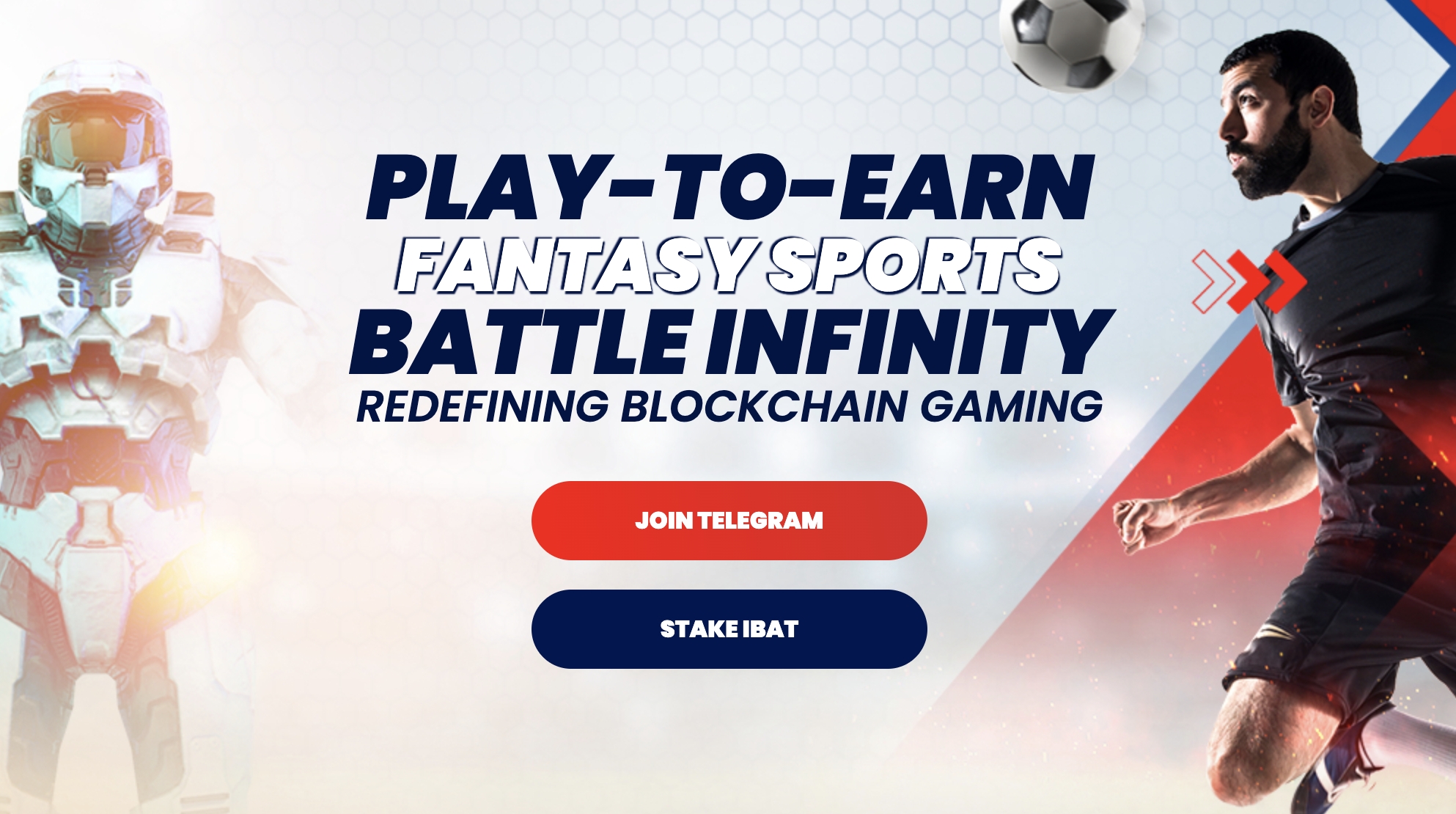 Then, players will get a budget to build their own virtual team. As players win games, NFT passes can be whitelisted and subsequently traded on secondary marketplaces. Battle Infinity offers rewards in the form of IBAT - its native digital token.
Like Tamadoge, Battle Infinity also had a successful presale, achieving its 16,500 BNB hard cap target in just 24 days. In fact, the platform had scheduled the presale to last for 90 days.
Those who missed the presale can buy Battle Infinity via the decentralized crypto exchange PancakeSwap. Apart from the Premier League, Battle Infinity will also release other play-to-earn games that can be played using NFTs.
Furthermore, the platform plans to launch an in-built decentralized exchange and an NFT marketplace. Investors can also purchase IBAT tokens and earn rewards by staking their tokens - which offers passive income.
4. Axie Infinity - Pokemon-Inspired NFT Game
Axie Infinity is an Ethereum-based game that was launched in 2018. The game has a lot of parallels to the Pokemon series; however, with blockchain integration, the finished product offers more immersive experiences.
With Axie Infinity, players breed and collect NFT-based pets called Axies. The main purpose is to battle Axies against digital pets owned by other players. Upon winning games, players can earn Smooth Love Potion (SLP), the game's native token that doubles as a functional cryptocurrency.
Each Axie NFT has its own genetic imprint - with strengths and weaknesses that are passed down to their offspring. And, of course, Axies can be traded on NFT marketplaces, and the price will depend on their rarity and core traits.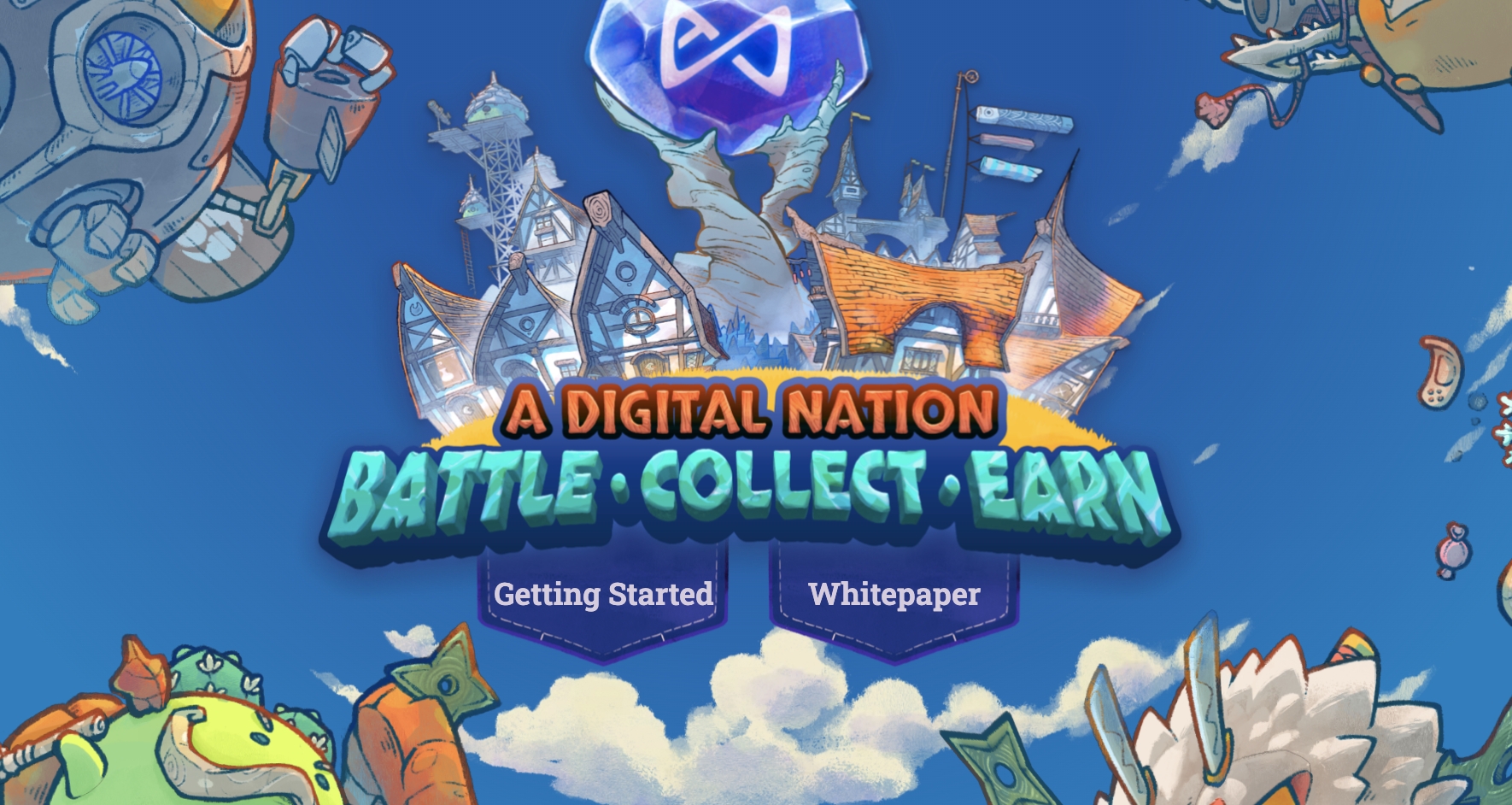 However, to start playing Axie Infinity, gamers will have to purchase three Axies. The NFT game also has a governance token, Axis Infinity Shards (AXS), which can be staked to earn rewards.
In fact, investors not interested in Axie Infinity's play to earn games can simply buy AXS tokens instead - to gain exposure to this project. The AXS token can be purchased from popular cryptocurrency exchanges such as eToro using a debit/credit card with low fees.
Crypto assets are highly volatile and unregulated. No consumer protection. Tax on profits may apply.
5. Decentraland - Buy and Sell Virtual Land
Decentraland is a virtual reality platform that allows players to build a 3D world in the metaverse. Land in Decentraland are available to purchase via an NFT. Once players buy a plot of land, they can develop it by building real estate, adding vegetation, farming on it, and more.
Moreover, on Decentraland, users can host events and concerts on their lands. Popular brands such as Estee Lauder, Dolce & Gabbana, Forever 21, and Selfridges have held virtual events in the Decentraland metaverse.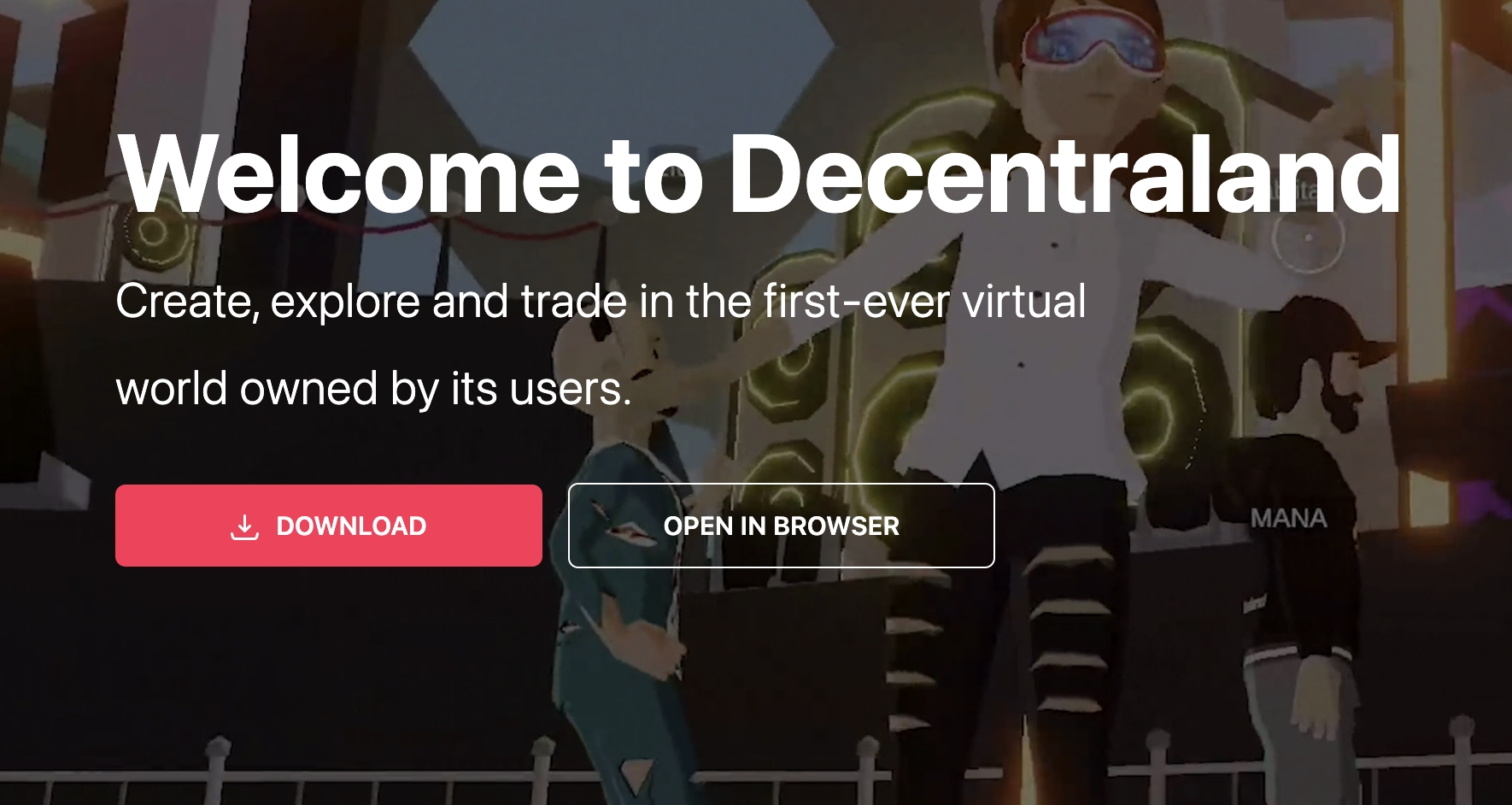 To get started with Decentraland, players need to buy MANA tokens. This digital token is available to buy at eToro from just $10. MANA tokens can be used to purchase Land NFTs and other in-world digital goods and services.
Crypto assets are highly volatile and unregulated. No consumer protection. Tax on profits may apply.
6. PirateXPirate - Earn PXP Tokens in a Pirate Metaverse
Next up on our list of the best NFT games is PirateXPirate. This is a brand new play-to-earn game that was founded in mid-2022. The PirateXPirate team is behind one of the most successful board games in South East Asia, which illustrates that the project knows how to bring a product to the mass market.
The PirateXPirate ecosystem is based on a pirate-themed game that enables players to earn real-world rewards in the form of PXP tokens. The project - which operates on top of the Binance Smart Chain, offers immersive gaming experiences within a metaverse setting. Although the game is still in its early stages of development, it is already live.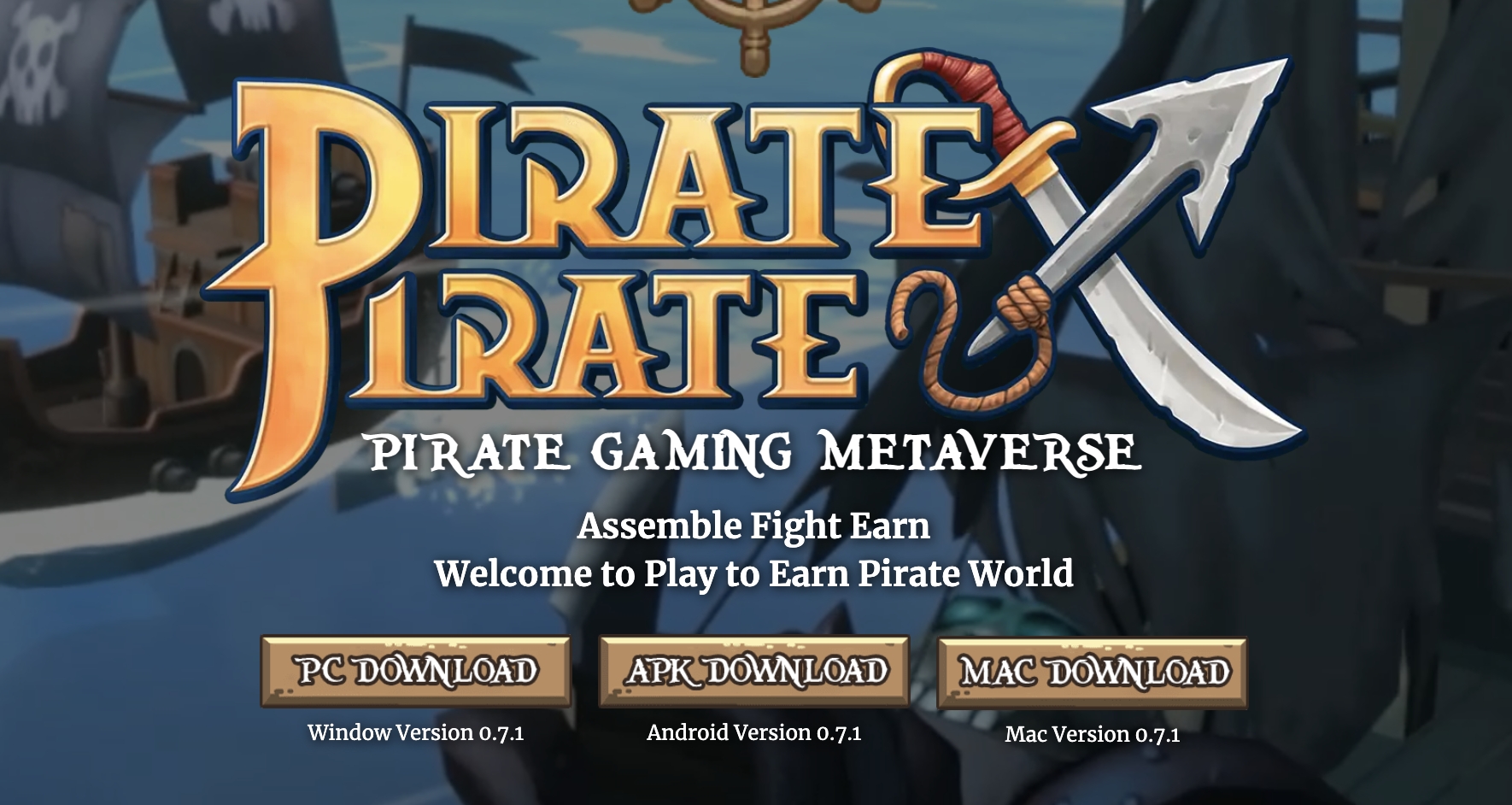 In its current form, PirateXPirate offers a PVP (Player vs Player) system. This means that players will need to enter battles on a peer-to-peer basis, with their chosen ship and crew. NFTs can also be earned within the PirateXPirate ecosystem, which enables players to build bigger and more powerful ships.
As a completely new play to earn games venture, PirateXPirate could be one of the best future cryptocurrency projects to keep an eye on. In fact, this is one of the best low-cap cryptocurrencies in the play to earn gaming space, with a valuation of under $1 million. As a result, the upside potential of this project could interest those in the market for the fastest-growing crypto.
7. The Sandbox - Invest in the Future of P2E and Metaverse Gaming
The Sandbox is a popular metaverse platform that shares much of this marketplace with Decentraland. However, unlike Decentraland, the Sandbox is still in its beta stage. This means that access to its metaverse world is somewhat limited. Players will need to obtain an Alpha Pass, which can be obtained in a number of ways - including through random lottery draws.
With that being said, the Sandbox has already attracted some significant interest from public figures. At the forefront of this is Snoop Dogg, who has purchased virtual land within the Sandbox and proceeded to build a mansion. Snoop Dogg is planning to offer immersive virtual music experiences from his virtual mansion, which is in conjunction with an NFT collection.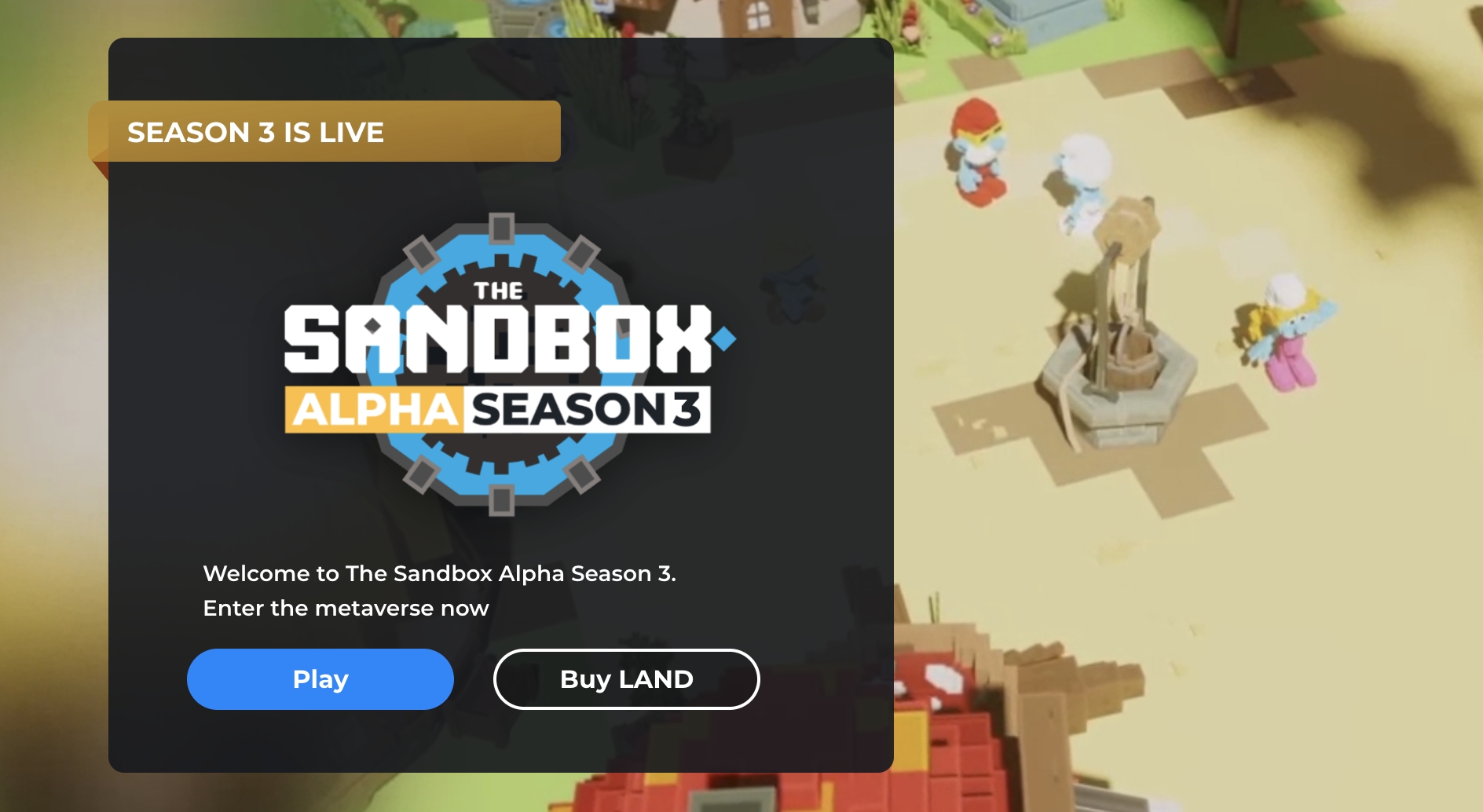 The Sandbox will not only offer some of the best NFT games in this space, but it also allows third-party developers to create and launch their own titles. Those looking to invest in the future of the Sandbox have two core options. The easiest way is to buy SAND tokens, which back the Sandbox ecosystem.
As per the crypto bear market, SAND is now trading at a huge discount from its prior all-time high. The second option is to buy a virtual plot of land within the Sandbox. Prices will vary considerably, so research is important. For example, land situated close to Snoop Dogg's mansion trades at a huge premium. This concept is not too dissimilar to conventional real estate markets.
Learn more about how to invest in the metaverse in our beginner's guide here.
Crypto assets are highly volatile and unregulated. No consumer protection. Tax on profits may apply.
What is an NFT Game?

Blockchain technology has helped develop a new breed of games - popularly classified as 'play to earn' or P2E. In simple terms, this phenomenon allows players to take real ownership of their in-game assets.- which come in the form of NFTs.
Meaning, when engaging with NFT games, players can own accessories or tools, such as avatars, weapons, characters, and even virtual land in the metaverse. Due to the nature of non-fungible tokens, each asset will be distinguishable and tamper-proof.
Furthermore, NFT-backed gaming ownership means that players can buy, sell, and trade their earned items. This is in stark contrast to how traditional gaming titles work.
For instance, while the likes of Call of Duty and FIFA enable players to purchase in-game assets, nothing is actually owned by the player. Most importantly, NFT games allow players to earn real-world rewards, paid in the native digital currency of the project.
How do NFT Games Work?
Now that we know the role of NFTs - let us offer some clarity on how play to earn games work.
To integrate NFTs into a game, developers create smart contracts.
The smart contract will contain rules on how NFTs will be used within the game.
When a player earns or buys a gaming NFT, they gain exclusive ownership rights over it.
Players can utilize their NFTs to boost their gaming endeavors.
Alternatively, players can sell their gaming NFT with the view of generating real money.
Now, the main difference here is that traditional games also allow players to purchase assets. However, as noted above, players will not have ownership of any in-game assets purchased.
For instance, when a player purchases a weapon upgrade in a traditional game, their only benefit is the enhanced experience.
On the other hand, in NFT games, the same weapon will be tokenized and can be exchanged for other digital assets or even fiat money, depending on the crypto.
The price of an NFT in the market will vary depending on the popularity of the game as well as the utility of the token.
Alternatively, non-players can also gain exposure to NFT games by investing in the native digital tokens of the crypto project.
Advantages of Playing NFT Games
When compared to conventional gaming consoles, NFT games offer a full wealth of advantages and benefits.
We explore this in more detail in the sections below:
Suitable for All Budgets
First and foremost, NFT games are designed in such a way that people from all walks of life can gain access. At one end of the spectrum, players on a budget can often play their chosen NFT game without actually spending or risking any money.
On the contrary, there are many free play to earn crypto games for 2023 - and even more lined up for 2023. And, the more time dedicated to the game, the more rewards the player can earn.
In contrast, there will also be players that are happy to allocate money to their chosen play to earn game.
For example, the player might wish to give themselves the best chance possible of progressing through the game by purchasing a weapon upgrade, which is backed by an NFT.
In-Game Cryptocurrencies
NFT games feature cryptocurrencies native to the project. In-game cryptocurrencies are typically utilized to reward players. For example, when engaging with the Tamadoge game, players are rewarded with TAMA when winning battles.
However, non-gamers can also purchase these in-game cryptocurrencies and gain direct exposure to the popularity of the game.
For instance. Tamdoge is a new NFT project that is yet to launch its game. As of writing, investors can buy Tamadoge tokens and NFTs.
Even before the game has arrived, Tamadoge tokens have become a huge hit in the crypto market.
Since its listing on OKX, the value of Tamadoge has increased from $0.019 to over $0.132, translating to gains of almost 600%.
This is the case even though the broader crypto market is both bearish and stagnant.
With that said, Tamadoge is not the only in-game cryptocurrency popular in this market.
Some of the best play to earn games - such as Axie Infinity and Decentraland, also have their own tokens - which have performed very well since launching.
This is one of the core reasons why digital tokens associated with play to earn games are attractive for both players and crypto investors.
Future Growth Potential is Huge
It goes without saying that the future growth potential of the NFT gaming space is significant. From an investment perspective, the underlying crypto asset that backs the NFT game will have real-world value. Its value will be determined by demand and supply.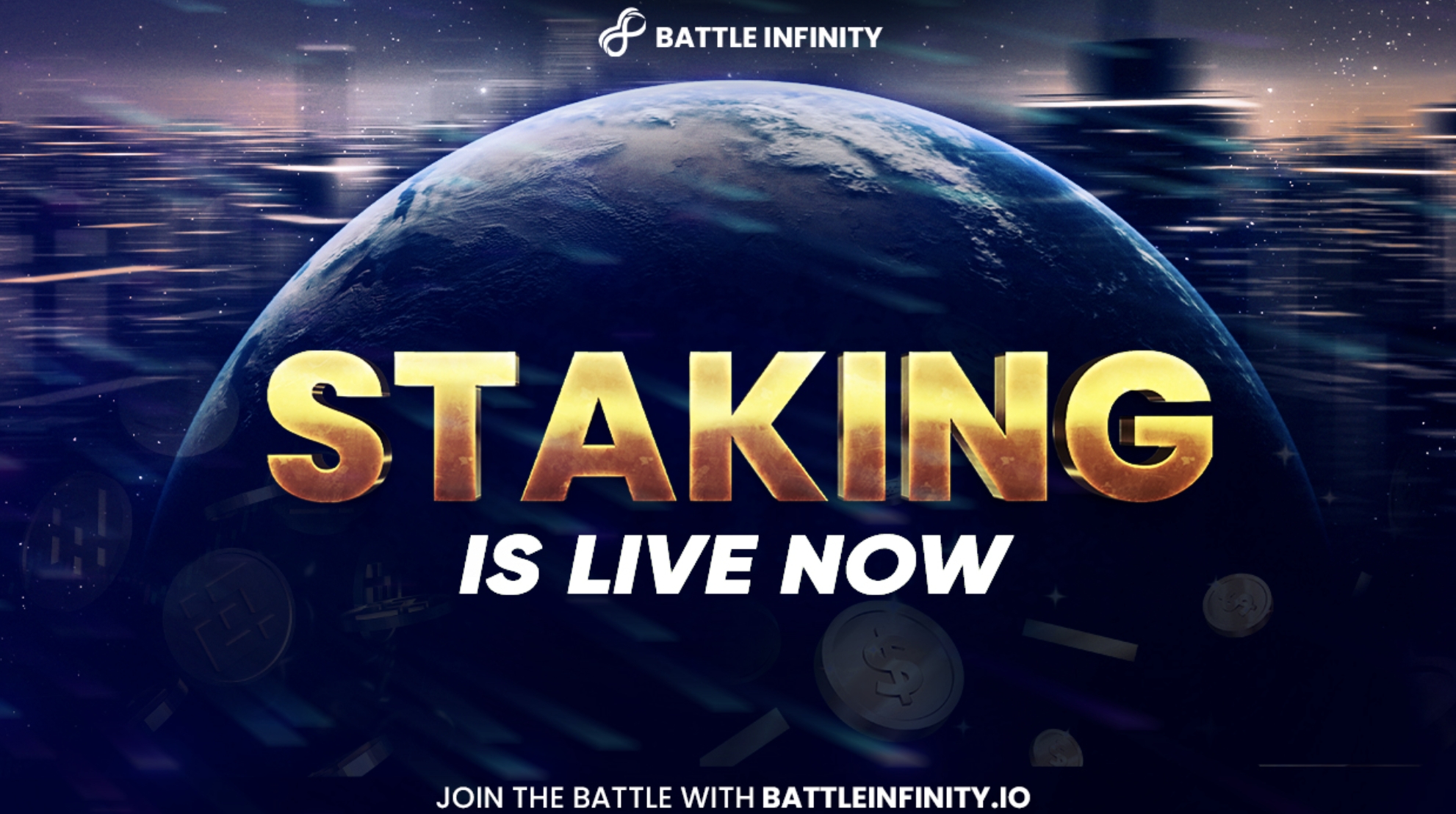 As such, the value of the play to earn cryptocurrency could increase as the project becomes more popular. For example, those investing in MANA - which backs the Decentraland metaverse, have witnessed gains of over 20,000% since it was launched.
Axie Infinity has performed even better, with peak gains of over 100,000%. This is why new cryptocurrency projects in the NFT gaming space - such as Tamadoge and Battle Infinity, are increasingly becoming popular with value investors.
Immutability
When a conventional video game shuts down, players will typically lose any privileges associated with in-game purchases.
NFTs, on the other hand, exist independently on the blockchain. As such, in-game NFTs can be purchased and sold regardless of what happens to the game.
And there is even a chance that the absence of the game might make the NFT question more attractive in the secondary market - which could drive up demand.
What's more, new games can also be designed that could integrate the existing NFTs. Ultimately, the possibilities of NFT gaming ecosystems are endless.
Upcoming New NFT Games - New NFT Games List
As noted above, there are many popular play to earn games already available in this market.
However, the NFT space is constantly evolving, and as such, developers are coming up with innovative ways to make play to earn games more entertaining and immersive than ever before.
Given this thesis, it could be smart to keep an eye out for upcoming NFT games.
The new NFT games listed below could be of interest to those in the market for up-and-coming P2E projects:
Tamadoge - This crypto metaverse game has already had a successful presale - raising more than $19 million in the process. The project is now in the process of launching its gaming NFTs. In 2023, Tamadoge will fully launch its NFT gaming ecosystem on the blockchain, alongside crypto rewards and augmented reality.
To reduce the risks of investing in new NFT games, investors might consider diversifying.
Can You Play NFT Games on iPhone and Android?
Mobile gaming is now a huge, multi-billion dollar industry that is expected to grow year on year. As a result, many players will specifically seek mobile NFT games as well as the best NFT apps.
With that being said, many NFT games in this space currently only offer access to the platform online, via a standard web browser.
Nonetheless, some of the best new NFT games discussed on this page are building a mobile app for both iOS and Android, so expect more releases in the coming months.
Tamadoge, for example, is building an app that will not only enable players to access play to earn games, but immersive experiences through augmented reality.
Conclusion
Play to earn games enable players to earn money by doing something they enjoy.
Given the popularity of NFT games, more developers are adding innovative features to their ecosystems, subsequently allowing players to earn real-world rewards.
FAQs
What is an NFT game?
An NFT game is a gaming title that operates on the blockchain. Throughout gameplay, players can earn real-world rewards, both in the case of NFTs and crypto tokens. The former enables players to own the in-game assets that they earn or buy, such as a weapon or avatar. The latter rewards players for engaging with the game, in the project's native token.
What are some examples of NFT games?
Some of the most popular NFT games to date include Axie Infinity, Decentraland, and the Sandbox. New NFT games to keep an eye on include Tamadoge - building a metaverse gaming ecosystem that offers real-world crypto rewards for engagement.
What is the number one NFT game?
Tamadoge sees players mint an NFT which then creates a unique virtual pet with its own traits. Players can then enter battles with other virtual pets to win TAMA tokens.
Are there any free NFT games?
Yes, there are many free NFT games in this market. Players simply need to connect their crypto wallet to the platform, before playing games to win rewards. However, do note that the most successful players in the NFT gaming space typically make in-game purchases. This isn't, however, compulsory.
Can you earn real money playing NFT games?
Yes, the overarching concept of playing NFT games is that players can win real-world rewards. In the vast majority of cases, NFT games distribute rewards in their own native token. The tokens can then be sold for other digital assets like Tether, before cashing out to fiat money.
What are the best Ubisoft NFT games?
Established gaming developer Ubisoft recently entered the NFT marketplace via its popular Ghost Recon Breakpoint franchise. However, the developer has since announced that it is winding down its exposure to NFTs - with the venture failing to attract any notable traction.
---