Coin Race: Top 10 Winners and "Losers" Last Month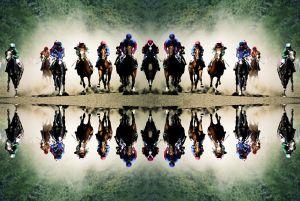 April was an interesting month in the cryptoverse: prices have picked up pace from their bear run of the first quarter of this year, Tax Day in the US had crypto as an additional stress factor, and Malta established itself as the crypto country of Europe. Let's take a look at how coins fared during this bull run.
Top Ten Winners: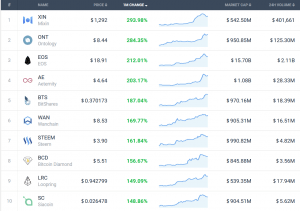 From a total of 50 biggest coins by market cap, the top ten winners are mostly from the lower part of the set. This may be attributed to the fact that they are less established than the upper half of the list, and so prone to more variation in price. Still, those HODLing these coins will love seeing them at the top of our list.
Top Ten "Losers":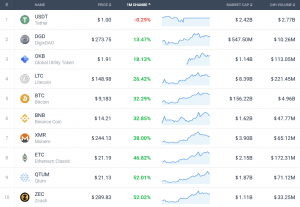 With how often we speak about the merits of April's bull run, the data listed below may not come as a shock to our readers: only one coin has a net decrease in value, and that is Tether (USDT), sitting at exactly USD 1 at the time of writing - which is exactly where it wanted to be, as their endgame is becoming the crypto replacement for the US dollar. The others are not losers in the traditional sense - they simply increased the least.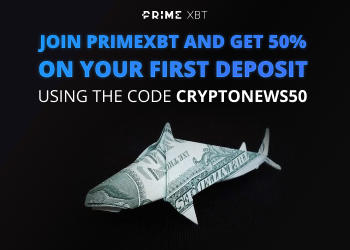 In the light of mostly positive changes for the crypto space, a bullish, optimistic summer may not be too much to hope for.