Circle Set to Launch USDC Stablecoin on Ethereum Scaling Solution Arbitrum – Stablecoin Adoption on the Rise?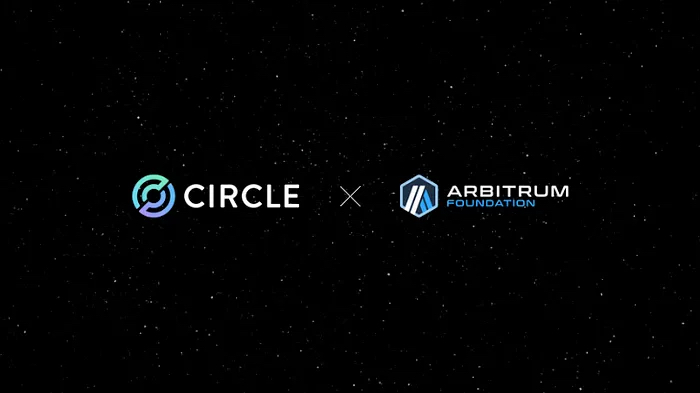 Circle, the US-based payments firm which issues the USD coin (USDC) stablecoin, is set to launch its coin natively on Arbitrum, an Ethereum (ETH) scaling solution, with the kick off scheduled for June 8.
In a statement released on June 1, Arbitrum Foundation said that USDC issued by Circle is to be native to Arbitrum.
"This will be the official version of USDC that is recognized within the Arbitrum ecosystem, and will ultimately replace the currently circulating bridged version of USDC that comes from Ethereum," according to the entity's statement.
Arbitrum Foundation named a number of benefits that it believes will be generated by the forthcoming launch and the resulting native USDC on Arbitrum. Among others, the token will be:
fully reserved and always redeemable in the ratio of 1:1 per US dollar;
enabled with institutional on/off ramps via Circle as well as other partners;
backed by forthcoming support by Cross-Chain Transfer Protocol (#CCTP) to eliminate bridge withdrawal delays;
supported by an upgradeable smart contract for future enhancements by Circle.
"Ahead of the launch of native USDC on June 8th, Arbitrum will be renaming the Ethereum-bridged version of USDC on block explorers as "USDC.e". There will also be outreach to ecosystem apps to make the same change in their app UI and documentation," Arbitrum Foundation said.
Close cooperation with ecosystem apps
According to the entity, the team behind Arbitrum will be closely collaborating with ecosystem apps in a bid to ensure "a smooth transition of liquidity from bridged USDC to native USDC over time. There will be no immediate changes to the Arbitrum Bridge, and it will continue to operate normally for bridging USDC to and from Ethereum."
In addition to this, as part of the latest project, Circle plans to bring the Cross-Chain Transfer Protocol to Arbitrum following the scheduled launch of the native USDC.
"Upon integration into the Arbitrum Bridge, this will enable USDC to move natively to-and-from Ethereum (and other supported chains) in minutes — no more withdrawal delays," according to the foundation.
On March 16, the foundation said in a statement that the day marked "the launch of The Arbitrum Foundation and DAO Governance for the Arbitrum One and Arbitrum Nova networks. Arbitrum has become the first EVM rollup technology to achieve the second stage of decentralization."
"The Arbitrum token will put governance power in the hands of the DAO. 12.75% of the $ARB token supply will be airdropped on March 23," the statement said.
---