Check These 17 Countries Where Samsung Blockchain Keystore is Available
Samsung Blockchain Keystore, meant to manage private keys, is now available on the latest Galaxy devices in seventeen countries, Cryptonews.com has learned.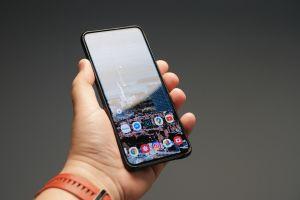 As reported less than a month ago, after much expectation, the Cryptoverse laid their eyes on the newly unveiled flagship smartphones, including the latest Galaxy devices, the S20, and the foldable Z Flip. But despite seeing the phones, the Cryptoverse was left with many questions unanswered, including where the Blockchain Keystore is available.
"Samsung Blockchain Keystore is installed on the Galaxy S20 and Galaxy Z Flip, and users can download the Blockchain Wallet from Galaxy Store. The Keystore leverages the secure processor of the Galaxy S20 so it provides more enhanced security against hardware-based attacks," a Samsung spokesperson told Cryptonews.com, without elaborating about the usage of Blockchain Wallet and blockchain-related growth plans.
However, Cryptonews.com has learned that blockchain services are currently available on Samsung devices in South Korea, Canada, and the U.S., as well as certain countries in Europe and Southeast Asia/Oceania. These include: the United Kingdom, Germany, Switzerland, Spain, Portugal, Sweden, Austria, Finland, Denmark, Norway, Iceland, Australia, Singapore, and the Philippines. However, this varies by carrier, market, and device, therefore consumers should check with their local service provider.
Also, despite some opinions that there may be enhanced functions added to the new devices, there are no new upgrades to the Keystore or Wallet from Galaxy S10.
The company said in January that in 2019 they shipped more than 6.7 million Galaxy 5G smartphones (Galaxy S10, Note10, Note10+, Galaxy A90, and Galaxy Fold) globally. Meanwhile, industry analyst Ming-Chi Kuo estimated in February that Samsung sold between 36-38 million Galaxy S10 devices in total, and said that it'll sell some 30-32 million of S20.
On February 28, Yonhap News Agency reported, citing undisclosed industry sources, that an estimated 70,800 units have been sold on the first day, "50 percent lower than their predecessors, amid the spreading coronavirus outbreak." "Sales were affected by sharp declines in discounts for new phones and the number of visitors to offline stores due to coronavirus infection fears," an official from a local telecom company is quoted as saying.
Meanwhile, Galaxy Z Flip is allegedly selling much better, especially compared to last year's Galaxy Fold, as the industry sources claim that the sales are stronger than expected, that the company is ramping up production, and that is predicted to reach 100,000 unit shipments in South Korea alone by the end of this month, as well as 2-2.5 million units globally by the end of this year.
Samsung isn't the only tech giant whose revenues have been affected by the COVID-19 outbreak, as Apple and Microsoft addressed it as well.
___
Learn more:
Samsung Adds 12 New Dapps to its Mobile Blockchain Keystore
LG Confirms its Blockchain Smartphone Intentions
Bitcoin is on Samsung Galaxy S10 Already, Another 32 Cryptos Supported
---