BlackRock Has USD 235bn in Alternatives And Now It's Coming For Bitcoin
As the world's largest asset manager, BlackRock, revealed its intentions to invest in cash-settled bitcoin (BTC) futures, the question is - how large this exposure might be?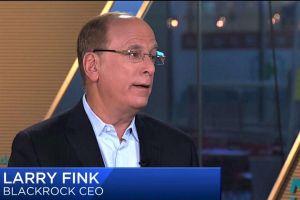 In its Q4 2020 report, the company said that it had more than USD 235bn in alternative investments at the end of the year, which is almost 3% of its total assets under management (AUM) (USD 8.677 trillion). In the last quarter of 2020, the alternative portfolio received additional inflows of almost USD 6bn. It is likely that BTC would be included in this category also. 51% of BlackRock's AUM are in equity.
The portfolio of the alternative investments consists of unspiecified illiquid, liquid assets, and currency and commodities.
"Now we have finally reached the point that we were talking about since 2017. The largest asset managers are opening up to getting exposed to bitcoin. Next step: instead of owning derivatives, they will go after spot," Marcel Burger, Chief Investment Officer at AMDAX Asset Management, said.
"Our strategic areas of investment flourished in 2020 as we saw record client demand for active equity, sustainable, cash and alternative investment strategies," Laurence D. Fink, Chairman and CEO of BlackRock, was quoted as saying in the report.
"We begin 2021 well-positioned and intend to keep investing in our business to drive long-term growth and to lead the evolution of the asset management industry," he added.
And yesterday, the company filed two prospectus documents with the US Securities and Exchange Commission, for the first time adding BTC futures as an eligible investment to two funds.
"The only bitcoin futures in which the Funds may invest are cash-settled bitcoin futures traded on commodity exchanges registered with the Commodity Futures Trading Commission," BlackRock said. Cash-settled futures do not require delivery of the "physical" bitcoin. Most likely, the company will use CME for this investment.
BTC average daily volume reached 11,179 contracts (55.9K equivalent bitcoin) in December, up 114% YoY, CME said in January, commenting on their BTC futures and options results. This volume lifted average daily open interest to 11,701 contracts (58.5K equivalent bitcoin), up 252%.
Meanwhile, BlackRock warned its investors that "regulatory changes or actions may alter the nature of an investment in bitcoin futures or restrict the use of bitcoin or the operations of the bitcoin network or exchanges on which bitcoin trades in a manner that adversely affects the price of bitcoin futures."
In either case, in December, the CEO said that while BTC is still an untested territory, it possibly can evolve into a global market, and already makes the US Dollar less relevant.
Also, in November, Rick Rieder, BlackRock's Chief Investment Officer of Global Fixed Income, said he thinks that BTC "could replace gold to a large extent" because BTC is "much more functional."
And as reported in December, BlackRock is looking to expand its crypto team, and has posted a vacancy for the new role of vice president and blockchain lead on its website in a bid to to drive up the demand for its crypto products.
At the time of writing (06:48 UTC), BTC trades at USD 34,683 and is down by 2% in a day and 8% in a week. It's still up by 52% in a month and 296% in a year.
__
Learn more:
Bitcoin Snowball Is Expected To Hit More Institutions in 2021
Did This USD 140B Manager Just Write a Guide For a Bitcoin Hodler?
Most US Financial Advisors Want to up Crypto Holdings in 2021 – Survey
Ruffer Reveals Why They Poured GBP 550M in 'Non-Sensical' 'Beast' Bitcoin
Crypto in 2021: Bitcoin To Ride The Same Wave Of Macroeconomic Problems
---