BitPay to Announce New Coins Soon; Litecoin, XRP Being Evaluated
After announcing support for ether yesterday, major crypto payments processor, BitPay expects to "announce support for additional options in early Q4," Stephen Pair, BitPay's CEO, told Cryptonews.com. Litecoin and XRP are both being evaluated, he confirmed.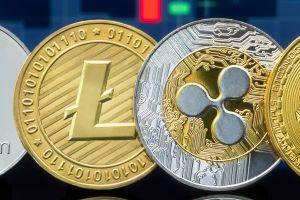 "We will be looking closely at network hashing power, security, usefulness for payments, adoption, and market value as key factors in our decisions on which blockchain payments our platform will support," Pair explained their process of adding new coins. "In addition, we're listening to customer feedback as we build our payment tools to support additional blockchains."
As reported, ether payments to be supported by BitPay in the coming weeks. Now it supports bitcoin and bitcoin cash only. The company also offers stablecoin settlement.
While the exact number of litecoin-supporting merchants is unknown, the Litecoin Foundation lists numerous food, furniture, jewelry and other retailers, providers of digital, education and other services, as businesses accepting LTC. Some of the companies accepting XRP include: online shop Galaxus, entertainment and game platform Spheroid Universe, crypto-based luxury boutique BitDials, enterprise-level SaaS platform and software for remote mining management minerstat, online store WoopShop, and a variety of other shops in the gaming, food, pharmacy, music, sports, clothing, and other industries.
Meanwhile, Lithuania-based cryptocurrency payment gateway, Coingate, which claims that there are more than 4,500 merchants on their network, already supports both LTC and XRP.
"Once we've launched litecoin and ethereum native support, the share of bitcoin [payments] decreased significantly. Also, we see a great use case of XRP for payment purposes," the company told Cryptonews.com earlier this year. CoinGate claims it processed around 300,000 payments during 2018 - triple the amount of 2017. However, it did not disclose the total value of processed payments.
BitPay processed over a USD 1 billion in payments in 2018, or the same as in 2017. Its B2B business grew almost 255% from the previous year as "law firms, data center providers, and IT vendors signed up to accept bitcoin," the company said in January this year without providing other numbers.
At pixel time (16:03 UTC), XRP trades at c. USD 0.29, and is up by 9% in the past 24 hours and the past week. LTC exchanges hands at c. USD 74 – it appreciated almost 5% in a day and a week.
---