Bitcoin Should Be Treated as a Five to Ten Year Investment - Kraken CEO
Despite the recent sharp correction in the crypto market, Jesse Powell, Co-founder and CEO of major crypto exchange Kraken, still claims that one bitcoin (BTC) will buy you a Lamborghini (starts at USD 200K) by the end of the year, but he stressed that people should not gamble with their much-needed money in the crypto markets and instead treat BTC as a five to ten-year investment.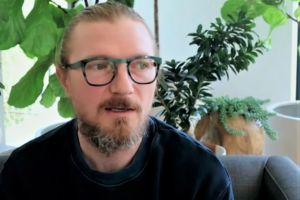 "Don't invest anything more than you can afford to lose. Don't gamble your rent on bitcoin with the prices up and down 50% in any given week. You've really got to be able to think about this investment and hold for five to 10 years," he told in an interview with Bloomberg TV.
According to the CEO, while BTC remains "an absolutely fantastic investment" he does not recommend putting 100% of one's portfolio into bitcoin, especially when it comes to "food money."
"I absolutely would not put a hundred percent of my portfolio into bitcoin or I would not put my rent money into bitcoin. And definitely not your food money. You don't want people trying to survive on a cup of noodles," Powell said.
He added that investors should not treat bitcoin as a "week to week swing trade" and "absolutely should not be betting any more than they can afford to lose." In his view, it is still "a very risky investment unless you're approaching it with a long-term plan."
Despite the risk warnings, Jesse Powell seems to remain bullish on BTC.
"Personally I'm googling how to sell my kidneys at this point. Turns out it's illegal. So much for my body, my choice," he joked.
When asked about the recent price action, Powell said that he remains unfazed and explained that this price volatility is just a regular business in the nascent market.
"I'm not worried about this little dip. You know we've seen this over and over. Crypto is a roller coaster. You got to be able to have an iron stomach to tolerate the ride. But you know the gains are massive for those who can handle it," he stressed.
At 10:27 UTC, BTC trades at USD 36,849 and is down by 7% in a day, after another tweet by Musk. The price is also down by 43% from its all-time high of USD 64,805 (per Coingecko), reached in April this year.
The CEO also shared his thoughts about Elon Musk's influence on the market as well as upcoming US regulations. According to him, the entire Elon Musk crypto phenomenon indicates that increasingly more people are looking to get investment advice from non-traditional visionary figures as a result of decaying trust in the conventional system. When asked about upcoming regulatory changes, Powell said that "clear regulation would actually open the floodgates" to institutional investors.
"I think there are a lot of huge players waiting on the sidelines that are just waiting for that stamp of approval... They don't know how regulators are going to treat this so they're just in this wait and see mode," he said.
He reiterated that "all of the large players are already fully regulated" so increased regulatory scrutiny would be "nothing new for us," and stated that additional regulatory clarity would be very helpful at this point.
As reported yesterday, Kraken brought it mobile app to the United States. The development will allow Kraken clients to trade more than 50 cryptoassets directly from their phones.
Watch the full interview here:
____
Learn more:
- Bitcoin to Be Worth Millions by 2023, ETH Above USD 2K by 2022 - Kraken CEO
- From Speculation to Allocation: Crypto Markets Seeing a Paradigm Shift
- DeFi Spectacular Returns Unsustainable In Long-Term - Research
- Taproot, CoinSwap, Mercury Wallet, and the State of Bitcoin Privacy in 2021
---