Bitcoin's Speedy Trial, Global Corporate Tax, Ripple Wins A Battle + More News
Get your daily, bite-sized digest of cryptoasset and blockchain-related news – investigating the stories flying under the radar of today's crypto news.
____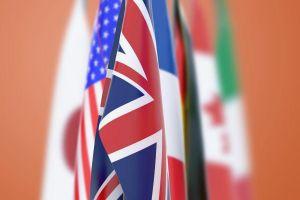 Privacy news
Economics news
Finance ministers from the group of seven rich nations (G7) will vow this week to support their economies as they emerge from the pandemic and reach an "ambitious" deal on a minimum global corporate tax in July, Reuters reported, citing a draft communique. "We commit to reaching an equitable solution on the allocation of taxing rights and to a high level of ambition on the rate for a global minimum tax," the draft said, without mentioning any numbers, per the report. In May, the US proposed to set the minimum tax at 15%.
Legal news
Ripple has won another battle in its war with the US Securities and Exchange Commission (SEC) as the court has ruled to deny the regulator's motion to compel Ripple to produce memos discussing XRP sales with the blockchain company's lawyers, citing attorney-client privilege. The SEC wanted to see "all communications constituting, transmitting, or discussing any legal advice Ripple sought or received as to whether its offers and sales of XRP were or would be subject to federal securities laws."
A lawsuit filed on May 25 by employees of an Israeli venture capital fund alleges that three of Israel's largest initial coin offerings (ICOs) of 2017 and 2018 were outright scams, The Times of Israel reported. The three ICOs, launched by Sirin Labs, Stx Technologies Limited, and Leadcoin, collectively raised USD 250m from investors around the world, it added.
Five individuals who had helped the infamous Bitconnect exchange raise more than USD 2bn through their promotional YouTube videos were sued by the SEC, Bloomberg reported. The unnamed individuals had earned commissions for their recruitment and promotional efforts that totaled more than USD 2.6m in one person's case.
Regulation news
The central Reserve Bank of India (RBI) issued a memo today stating that, while certain banks and regulated entities have cautioned their customers against dealing in virtual currencies by making a reference to the RBI circular dated April 2018, such references "are not in order as this circular was set aside" by the Supreme Court in 2020, meaning it is "no longer valid from the date of the Supreme Court judgment, and therefore cannot be cited or quoted from." These entities may continue to carry out customer due diligence processes in line with regulations governing standards for Know Your Customer (KYC), Anti-Money Laundering (AML), Combating of Financing of Terrorism (CFT), etc., they said.
Investment news
Payment infrastructure firm Circle said it has completed a funding round worth USD 440m that will fuel its further expansion. The rise of their stablecoin USD coin (USDC) contributed to the company's growth, as the market capitalization of the coin has grown by 436% in 2021 alone, and over 28,000% over the past 12 months, surpassing USD 22bn.
Venture giant Andreessen Horowitz (a16z) is in the process of raising its third crypto fund since 2018 to the tune of USD 2bn, Newcomer reported, citing undisclosed sources familiar with the matter. The fund is reportedly going to charge a 2.5% management fee, which would translate into an annual USD 50m in fees alone.
Asian financial services group DBS said it has priced an SGD 15m (USD 11m) digital bond, marking DBS Digital Exchanges first security token offering (STO). "This paves the way for other issuers and clients to tap on DDEx's capabilities to efficiently access capital markets for their funding needs and sets the stage for more STO issuances and listings on DDEx as asset tokenization turns mainstream," they added.
DeFi news
Belt Finance, a platform that provides automated market making for decentralized finance (DeFi), suffered a flash loan attack on Saturday that resulted in a loss of more than USD 6.23m in binance USD (BUSD). Per their report, the team is working on a compensation plan. This is only the latest in a string of incidents reported by the protocols built on Binance Smart Chain (BSC).
Exchanges news
Japanese exchange Coincheck said it aims to launch the country's first initial exchange offering (IEO) this summer. The company did not specify when the IEO of HTP, the native token of the non-fungible token (NFT) digital content distribution platform Hashpalette, might happen exactly.
Marketing news
The Bitcoin sign joined the famous Indianapolis 500 race this past weekend as a part of a sponsorship deal with Ed Carpenter Racing, the first team to integrate BTC as a payment option for all of its employees. Ed Carpenter finished fifth, 1.24 seconds behind the winner, according to the race results.
---