Bitcoin News Trader Review - Scam or Legitimate Trading Software

Disclaimer: The text below is an advertorial article that is not part of Cryptonews.com editorial content
Bitcoin News Trader, also known as #BTC News Trader, bills itself as a crypto trading platform that teaches users about in the ins and outs of Bitcoin trading, as well as altcoins. While the site itself is minimalistic in terms of information, it does give hints into how it uses news articles to derive fundamental, sentiment based indicators that investors can use to make more informed trading decisions.
But are these features - if genuine - worth the time of investors of today? We discuss this in our Bitcoin News Trader review.
Bitcoin News Trader Summary
The Bitcoin News Trader website and its features are summarized below:
| | |
| --- | --- |
| Supported Crypto | Bitcoin and other assets |
| Claimed Success Rate | No information is available about the win rate |
| Available on Mobile? | No mobile application is available |
| Fees | No detail about the fee model provided |
| Customer Support | Accessible to those who register on the platform |
| Withdrawal Speed | It can take up to 24 hours, depending on the payment mode chosen |
| Minimum deposit | $250 |
Cryptocurrencies are unregulated. Trading with unregulated brokers will not qualify for investor protection
What is Bitcoin News Trader?
While the Bitcoin News Trader website has shed no light on information that could tell us what it does, some third-party review sites bill it as an automated crypto trading platform that gives users a way to invest crypto and earn profits on a regular basis.
These websites also claim that Bitcoin News Trader offers a free account manager that helps users establish an account. The autonomous trading systems that Bitcoin News Trader employs supposedly scan the market for the right conditions before executing the trades in a way that users can generate profits.
The website itself, however, pays a lot of emphasis on news and information. It claims that it implements an advisor, which could be a robo advisor, to help users pick the nuances of the volatile market and pick the best time to trade crypto assets. That information could indicate that the Bitcoin news trader acts as a semi-autonomous platform with features that focus on both information and automation.
But these claims don't have any substantial proof behind them. Note that we have been able to accumulate these details from third-party sites, which themselves have made many guesses about what this platform offers. That is why we recommend our readers thoroughly assess the site through several means before trading on it.
Bitcoin News Trader Pros and Cons
Here are the advantages and disadvantages of the BTC News Trader platform:
Pros
It claims to support both autonomous and manual trading features.
Reportedly leverages news articles to derive sentimental indicators that help forecast an asset's price.
It claims to be a place where users can learn about cryptocurrency trading
Cons
It has not provided any information about the minimum deposit - some sites have stated that it is $250
Offers no clarity about how the website actually performs - much of the information we could gather was from third-party platforms
There is no information about its founders
How Does Bitcoin News Trader Work?
We had two venues to research how Bitcoin News Trader works - one from third-party review sites and another one from the website itself.
According to the BTC News Trader website, the platform is mostly information-based. It promises to provide users with educational tools that they can use to properly trade cryptocurrencies. As for which cryptocurrencies are supported on the platform, there is no information available - either on the website or on the review sites.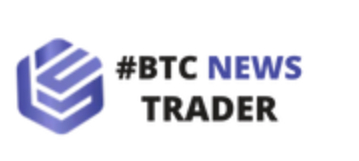 The review sites say that Bitcoin News Trader works akin to a crypto trading bot. That means scanning the market, finding the assets that have hit intraday lows, buying them, and scanning the market again to look for the exact time when they intraday highs and sell them. This feature would ideally help with hands-free trading during the currently erratic times when Bitcoin is sometimes getting closer to the $30k mark and sometimes pulling back hard.
Accessing these tools, according to the reviews, requires a minimum deposit. While the website has not said anything about it, reviews say that a deposit of $250 is needed. Users can also get access to a demo trading account apparently to test its features.
With most of the information second-hand, it is difficult to put one's complete trust in this site. Our recommendations would be to step back, do more research and only use Bitcoin News Trader if it fits your requirements.
Bitcoin News Trader Key Features
Here are features that Bitcoin News Trader states it provides to its users:
Educational Tools To Trade Better
Bitcoin News Trader states that it gives users an extensive library of articles, research papers, and technical indicators that they can use to learn about crypto trading. These papers also include news articles, which supposedly help traders be up to date with the market.
Autonomous Trading Features
Some third-party sites have pointed out that Bitcoin News Trader employs a crypto trading bot that scans the market throughout the day to find the best trading opportunities. It then self-executes the transaction, which, according to Bitcoin News Trader, has a high win rate.
News Updates
While it hasn't been explicitly stated on the platform, Bitcoin News Trader may be using news updates to derive sentimental indicators that, in turn, help it predict an asset's price.
Demo Trading Account
Some third-party sites have stated that before choosing to trade live, you can try the demo trading account to learn the fundamentals of the platform. This facility is apparently available to those who register and deposit the required amount.
Bitcoin News Trader Account Fees
Bitcoin News Trader hasn't discussed its fee structure at all on its official website. So we had to go to a third-party site that stated that this platform supposedly has a no-fee rule. That means there is no transaction fee or trading commission. It seems too good to be true for us. So, it is better that you ask about this from the account manager when you create an account.
Bitcoin News Trader Minimum Deposit
Bitcoin News Trader apparently only makes its features available after users deposit the minimum required amount, which, according to the third-party sites, is $250.
Bitcoin News Trader Compatible Devices
We tested Bitcoin News Trader's website, which we had access to on the following device, and found everything working as expected. We could see the icons, and the buttons were clickable.
Desktop
Laptop
Tablets
Smartphones
Is Bitcoin News Trader a Scam?
While researching Bitcoin News Trader, we found that it had many copycat sites, with some being pointed out as a scam by reputed platforms. However, what appears to be the official site doesn't make any outlandish claims of providing a high win rate.
But this isn't enough for us to mark Bitcoin News Trade as a legitimate trading platform yet. While it is true that the platform doesn't make any far-fetched claims, it doesn't provide us with a lot of info to begin with. Whatever features we have been able to talk about in this article, we got from third-party reviews - and even they weren't very clear about some of its offerings.
That said, we found quite a few positive customer reviews of this platform on Sitejabber. However, these reviews highlighted the site's features and didn't talk about the customer's personal experience, which tells us that those might have been fabricated.
Due to these variables, we are not clear whether Bitcoin News Trader is a scam or a legitimate trading platform.
Cryptocurrencies are unregulated. Trading with unregulated brokers will not qualify for investor protection.
Bitcoin News Trader Customer Support
Bitcoin News Trader does offer customer support, but it is only available for those who create an account on the website. Many customers and third-party sites have said that investors can contact the team through live chat, email, or phone numbers.
How to Use Bitcoin News Trader
Here are the steps to create an account on Bitcoin News Trader:
Step 1 - Visit the Bitcoin News Trader Website
Head over to the Bitcoin News Trader website and enter your details - those include your name, email, and phone number.
An account manager will reportedly then reach out to you to help you complete the account creation process, according to Bitcoin News Trader reviews. To communicate via email, it appears possible to enter a burner phone number.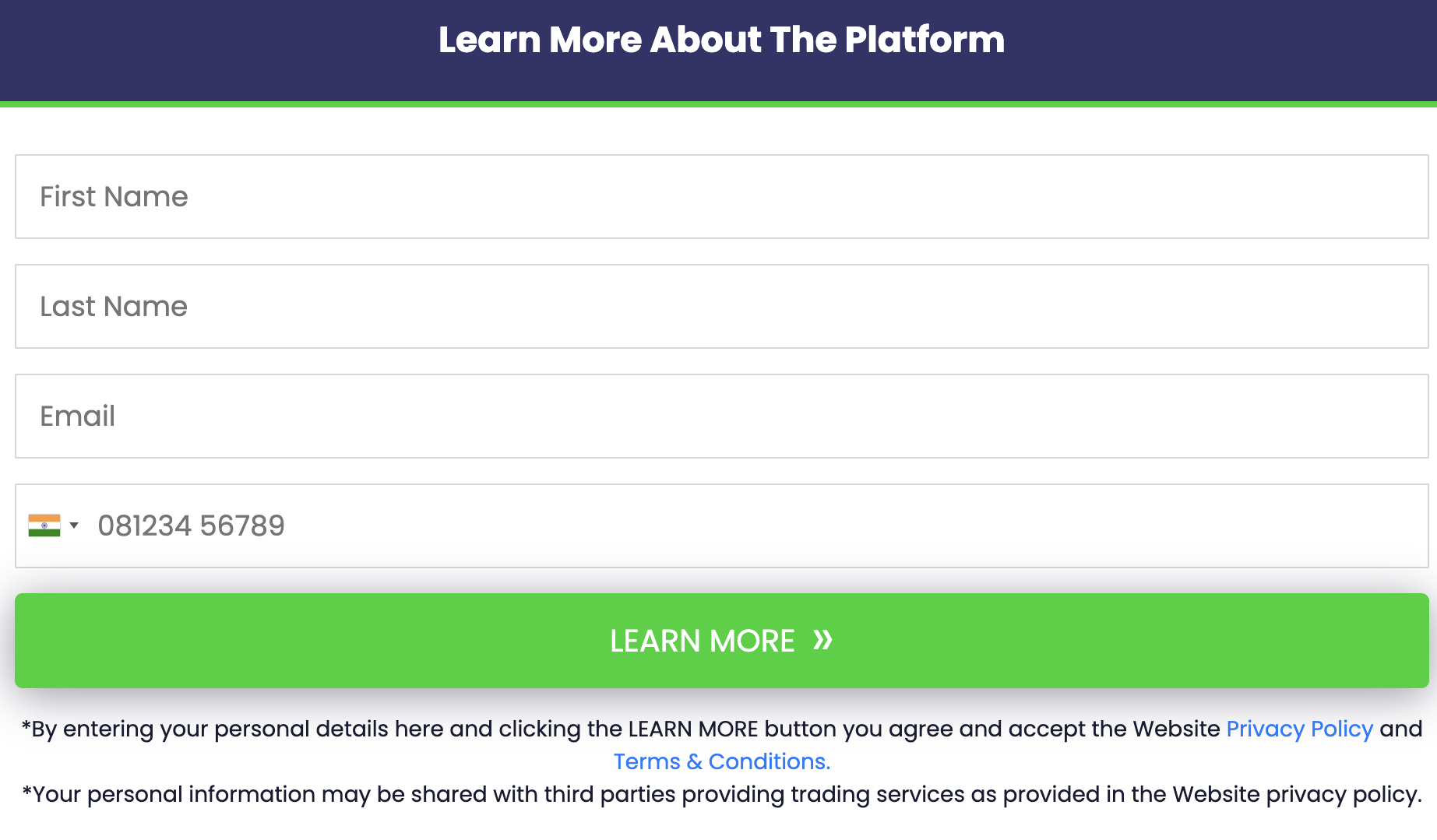 Step 2 - Make the Minimum Deposit
After you have created your account, fund it with an initial deposit. According to most third party BTC News Trader reviews, that amount is $250.
Step 3 - Start Trading on Bitcoin News Trader
Once you deposit the mandatory amount, you will most likely get access to all the trading features. Test them out via the demo trading account before investing in crypto with real money.
How to Delete a Bitcoin News Trader Account
Bitcoin News Trader doesn't say how one can delete a trading account. We recommend talking to the customer support team or the account manager for assistance.
Have Celebrities Endorsed Bitcoin News Trader
Many have claimed that Bitcoin News Trader has celebrity backing behind it. Names like Elon Musk, Jeff Bezos, and even Martin Lewis have been linked to Bitcoin News Trader. But there is no evidence to substantiate the claims that these celebrities endorse, or even know about, the #BTC News Trader platform.
Who is the Founder of Bitcoin News Trader
Bitcoin News Trader hasn't said anything about its founders or development team. And the third-party user reviews of BTC News Trader are also lacking in information. At best, we believe that a team of Bitcoin traders has designed it, but the names of these traders are not available.
The platform appears similar in its concept to another site called The News Spy, but it's not known if the two sites have the same owner.
Bitcoin News Trader Payment Methods
Here are the payment methods that Bitcoin News Trader seemingly supports.
Debit Card
Credit Card
E-Wallets
Bank Traders
The Verdict
We have assessed the platform from top to bottom and used the limited information we could gather to review it. Our findings are that the platform doesn't make a lot of claims by itself, but there are third-party sites that have given a lot of information about it.
However, one major concern is that Bitcoin News Trader has many copycats - which means readers must be careful when trading on this platform.
Cryptocurrencies are unregulated. Trading with unregulated brokers will not qualify for investor protection.
BTC News Trader FAQs
What is Bitcoin News Trader?
Bitcoin News Trader is a crypto trading platform that claims to teach investors about the intricacies of crypto trading. Some reviews have said that it also has autonomous trading features. Accessing all the features requires a deposit of $250.
Does Elon Musk endorse Bitcoin News Trader?
Elon Musk is a big name in crypto, especially when we discuss the likes of Dogecoin. However, there is no proof to substantiate the rumors stating that he endorses Bitcoin News Trader.
---