Bitcoin Forecast From Prison: Ross Ulbricht Says Prepare to Buy
Disclosure: Crypto is a high-risk asset class. This article is provided for informational purposes and does not constitute investment advice. By using this website, you agree to our terms and conditions. We may utilise affiliate links within our content, and receive commission.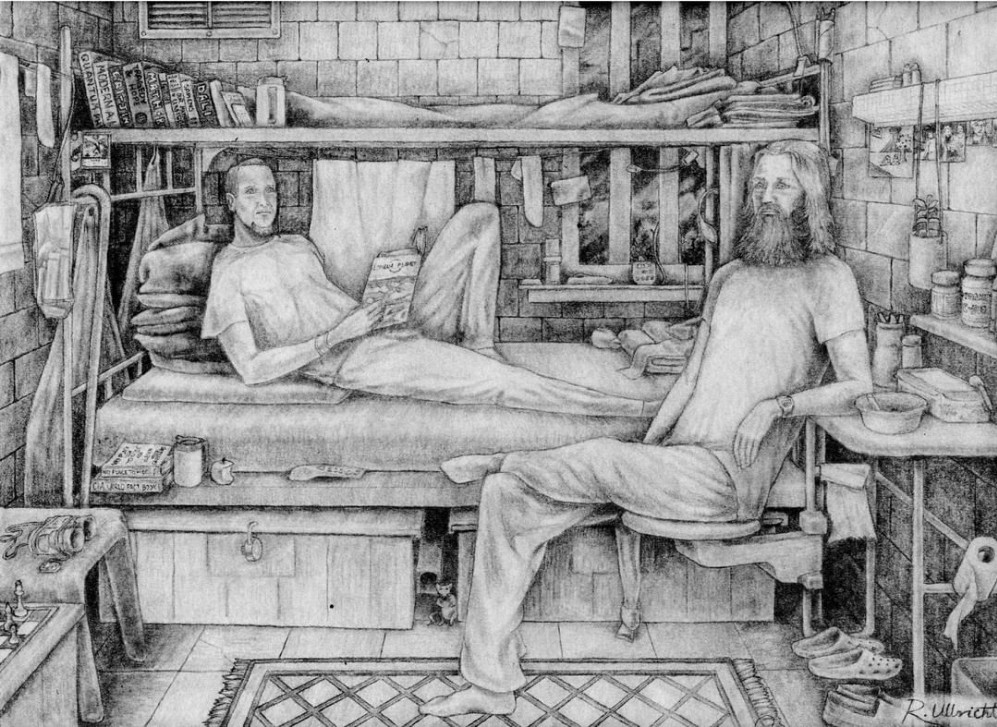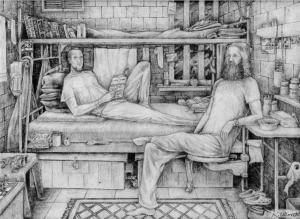 Before Bitcoin (BTC) greets a bull, it'll give a deep bow to a bear, predicts Ross Ulbricht, the 36-year-old programmer, early BTC adopter, and founder of the darknet market website Silk Road.
Ulbricht is today spending his 2,386 day in prison for money laundering and computer hacking among other convictions. He was given two life sentences plus 40 years without parole, because of which he started a petition for his clemency that now has over 282,000 signatures.
And now, he's sending his forecasts from behind the bars, prompting mostly negative reactions among his followers on Twitter.
Looking at the previous cycles, Ulbricht predicts that the price of the world's number one coin might go way down, by as much as USD 5,000 from its current value, before it climbs to significant values. BTC is currently (11:39 UTC) trading at 6,740, after dropping 2% in a day and 5% in a week.
Using a technical analysis method called Elliot Wave Theory, according to which the market' movements are predictable phases or waves, Ulbricht argues that BTC has passed through two cycles with several waves: the first, bull market one, lasted from 2011 until 2017 when BTC reached USD 20,000, while we are currently witnessing the last wave of its second, bearish cycle.
What's important here is that, according to Ulbricht, BTC is currently at the place it was in 2014, and it is indeed following the same scenario, then it will drop more, perhaps even below USD 3,000, and it will stay down for a while – likely until June/July this year, or even until next year. "Estimating the extent and duration of wave II is difficult and imprecise. There is no limit to how low it can go (except [USD] 0) because wave I started at [USD] 0). And there is no hard limit to how long it could take," writes Ulbricht.
"A break below the major low of [USD] 3,200 will be a solid confirmation of this" prediction, argues Ulbricht, "at which point we will be trying to determine when the final low is in." However, if the price goes above the peak near USD 14,000, a reevaluation of the prediction will be necessary, "but at this point that seems like a very unlikely scenario," he concludes.
However, good news is that BTC going so low is an excellent opportunity to buy this crypto, he finds. Furthermore, following the short-term drop, comes the long-term rise in the price. "It will take fortitude to buy in such an environment, but the rewards as wave III takes prices to new highs will be well worth it."
Ulbricht also notes that the end of this wave will come with "extreme pessimism and possibly antagonism toward Bitcoin, on par with the extreme optimism that accompanied the end of wave I."
Meanwhile, it seems that the majority of the commenters do not agree with this analysis:
____
Learn more: 'Serial Killer' Bitcoin to Explode This Year – Pantera's Morehead
---