Bitcoin is Digital Property, Ethereum is Digital Security – Argues Michael Saylor
Disclosure: Crypto is a high-risk asset class. This article is provided for informational purposes and does not constitute investment advice. By using this website, you agree to our terms and conditions. We may utilise affiliate links within our content, and receive commission.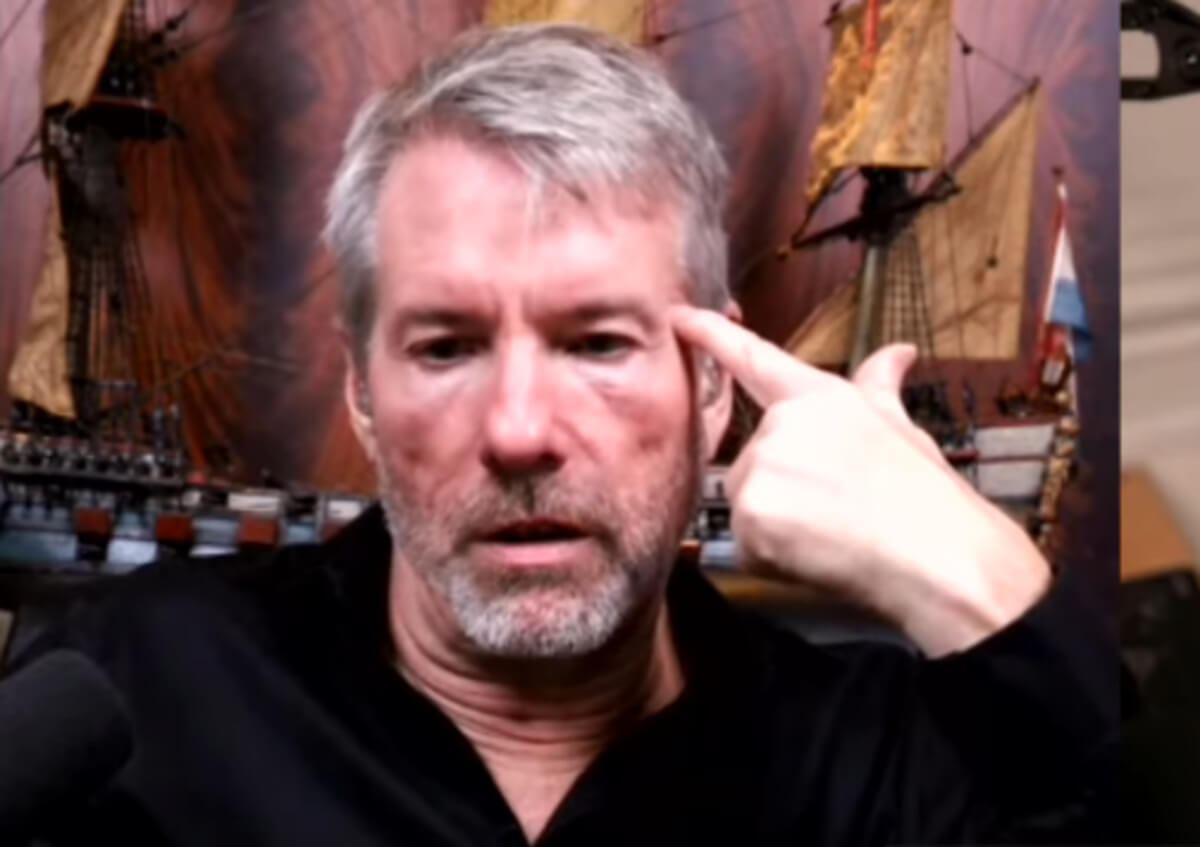 US-based software developer MicroStrategy CEO Michael Saylor has once again questioned the regulatory status of ethereum (ETH), arguing that it can be best classified as digital security. On the other hand, he insisted that there is no doubt that bitcoin (BTC) is a digital property, and thus not subject to regulatory headaches.
Saylor, who has appeared on a recent episode of the UpOnly podcast, said that the most important thing for a long-term crypto investor to understand is the political status of a cryptoasset — i.e., is it a cryptocurrency, a crypto property, or crypto security.
"As far as I can see, Bitcoin is a crypto property and by property, it means it's viewed as a fair, common piece of property beyond the control of a company or a group of individuals," Saylor said, adding that it is pretty challenging to create a property.
Bitcoin was created by the pseudonymous Satoshi Nakamoto, who released the original Bitcoin white paper in 2008. The coins are created through mining, which means there never was a pre-mine or an initial coin offering (ICO). Bitcoin uses the proof-of-work (PoW) mechanism, which is according to Saylor a "fair distribution."
Pointing these out, Saylor claimed that bitcoin can be easily classified as digital property, saying:
"It is pretty clear that of everything in the crypto universe the thing that is most likely to be deemed property in any given nation-state is Bitcoin."
However, he classified every coin that enables staking or uses the proof-of-stake (PoS) mechanism as digital security.
"It has been explicitly stated by the regulators if there is a stake and it generates yield it's an investment contract and an investment contract is a security," Saylor added.
Recently, there have been some discussions that Ethereum is actually a security. That is because Ethereum was also originally funded through an ICO, which took place in 2014. At the time, users had the opportunity to exchange their BTC for ETH tokens, and more than 7m ETH tokens were sold in the first 12 hours.
According to Saylor, the problem with securities is that they are in a regulatory gray zone. "In order for you to invest in [securites], you have to be willing to accept the securities risk, the legal risk, the competitive risk, and the literal cyber security risk," he said.
This partly explains why Saylor, a bitcoin maximalist, has stayed away from ethereum despite all the recent growth around decentralized finance (DeFi) or non-fungible tokens (NFTs) which are mainly built on Ethereum.
Notably, Saylor's Microstrategy has continued its BTC buying spree despite all the volatility and dips. By the end of 2021, the company held approximately BTC 124,391, acquired at an aggregate purchase price of USD 3.75bn and an average purchase price of USD 30,159 per bitcoin, inclusive of fees and expenses, according to filings shared with the US Securities and Exchange Commission (SEC).
At 10:07 UTC, BTC is trading at USD 36,607. It's down 3% in a day and 12% in a week. ETH is changing hands at USD 2,444, having dropped 2% in a day and 21% in a week.
____
Learn more:
– MicroStrategy to Keep Buying Bitcoin
– MicroStrategy is Only HODLing Bitcoin, Says the CEO

– Bitcoin Mining Energy Use 'Inconsequential,' 'Rapidly Becoming More Efficient' – Saylor
– MicroStrategy's and Grayscale Bitcoin Trust's Shares Now Compete with ETFs

– MicroStrategy Insider Sales Hint Executives May Lack CEO's Conviction
– This Is How Musk's and Saylor's Tweets Steer Bitcoin Price
---