Binance Prepares 'For the Next Wave' With 'Largest Upgrade'
Major crypto exchange Binance has resumed trading after completing its "largest upgrade to date," which according to the exchange's CEO, Changpeng Zhao, included switching the trade matching engine to a new programming language, essentially re-writing all code in the process.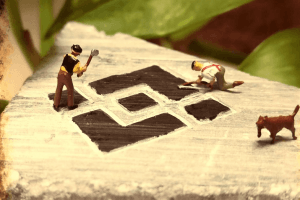 "Readying for the next wave," the CEO said on Sunday.
The system upgrade, conducted yesterday, was a scheduled event that has reportedly been in the making for two years, and was first announced to users on Friday last week. Originally estimated to take two hours to complete, however, the downtime was extended by approximately one hour before the exchange reported that trading had resumed early Sunday morning UTC time.
The upgrade only pertained to spot trading on Binance, and futures and options trading on the exchange was thus unaffected by the downtime, the company said.
According to CEO, the upgrade is "as big an upgrade as you can get." He claims that the upgraded exchange will be 10 times faster than the old version, enabling it to handle 100 times the volume of the old one. And while the CEO admitted that huge trading volume like that will lead to problems with "some other peripheral systems," those are issues that "will be fixed quickly."
The new upgrade comes despite Binance originally being known as having one of the fastest matching engines in the industry when it launched in 2017. However, the crypto market has since then seen an influx of more algorithmic and high-frequency trading, which has caused problems for the exchange during times of unusually high trading volumes.
And while Binance has had downtime, both scheduled and unscheduled from time to time, the exchange has also invested in future growth by adding everything from crypto peer-to-peer trading, futures and options to its exchange over the past few years.
However, the growth of the exchange has not been as well reflected in the exchange's own token, binance coin (BNB), which has performed rather poorly in the market over the past year compared to both bitcoin (BTC) and ethereum (ETH). Since June last year, BNB is now down by nearly 42% against BTC and 37% against ETH.
At pixel time (07:45 UTC), BNB, ranked 8th by market capitalization, trades at USD 15 and is up by 1.4% in a day, trimming its weekly loss to 5%. The price is also down by 11% in a month and 56% in a year.
___
Learn more:
Crypto Exchanges Make Emergency Moves to Deal With Disrupted Transactions
Binance Halts Trading Again Amidst Users' Growing Frustration
Binance Makes USD 1bn in Total, CEO Confused About BNB Price
---