Binance Makes Two Major Announcements, BNB Jumps
The world's largest crypto exchange by 24 hour trading volume with fees, Binance, aims to launch its own blockchain called the Binance Chain in the upcoming months. The blockchain ecosystem is set to become a rival to the likes of Ethereum, offering digital token issuance on its platform as well as facilitating initial coin offerings (ICOs). Moreover, the company has also released a sneak peek of its decentralized exchange.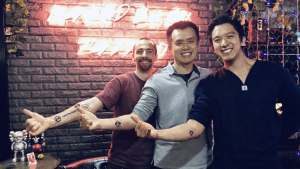 The market responded by pushing price of BNB, the native token of Binance, up by 9% in the past 24 hours (UTC 09:40 AM). The coin is up by more than 20% since December 3.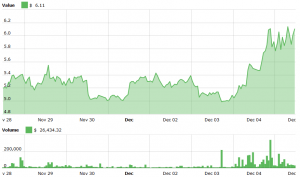 The company explained in a tweet, "Binance is pushing for blockchain adoption and doing many things to help advancement of the industry. E.g. we will have the Binance chain ready in the coming months, on which millions of projects can easily issue tokens." Binance CEO Changpeng Zhao (CZ) explained in a recent private event in Singapore, hosted by Forbes Asia, that the new plans actually indicate an old vision of crypto, which will expectedly lead to increasing its adoption on a global scale.
"Fundamentally, I would like to see payment adoption increase," Forbes reports Zhao saying. "That's the original intent, but for some reason that's not taking off, so we're pushing really hard into that space." The new blockchain should make it easier for interested parties to digitize their assets and potentially raise funds in non-traditional ways - like through ICOs or security token offerings (STOs) - without being tied down to only the currently existing options of which Ethereum is the most popular one.
The ICO market has been shrinking and shifting the focus on different types of tokens last quarter. All in all, ICOs raised around USD 1.8 billion dollars in Q3 - a steep downturn compared to Q2, when USD 8.3 billion was collected. However, Binance's move - as a big player - into the ICO market could attract fresh new faces and inspire more trust into the slightly controversial fundraising technique.
Meanwhile, Binance has also released a sneak peek of its decentralized exchange (DEX), set to launch in Q1 of 2019, which includes navigating the Binance Chain itself through a block explorer integrated in the DEX. With the DEX, traders should be able to send and receive Binance's own BNB tokens and other coins via trading pairs, Binance said, adding that while BNB is currently an ERC-20 token, it will soon be migrated to Binance Chain upon its mainnet launch.
And to drive home the message that they're very serious about Binance itself and their devotion to the projects, the team - CEO included - got matching Binance tattoos on their forearms. In a Medium post, they say that they "believe strongly that founders should be fully committed to their project before they do an ICO," so that even asking founders of a project - before listing their coin on Binance - a simple question like "Are you committed enough to your project that you are willing to tattoo your logo?" may be well worth the effort to weed out weaker projects.
---