10+ Best Play to Earn Games for 2023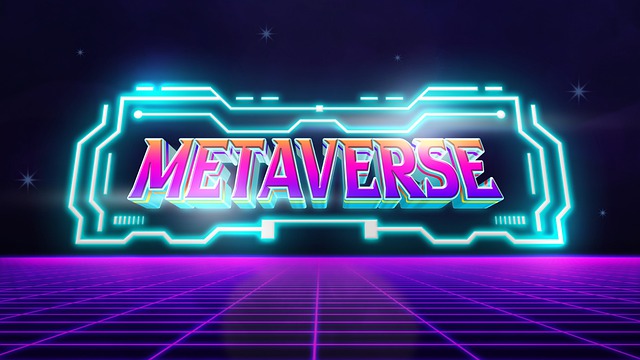 Disclaimer: The Industry Talk section features insights by crypto industry players and is not a part of the editorial content of Cryptonews.com.
Investors can earn rewards from the blockchain in several ways - one of the most popular methods is to take advantage of the latest play to earn games. Blockchain games distinguish themselves from regular video games by providing investors with free crypto tokens, which can then be exchanged for fiat currencies offline.
We searched the market for the best play to earn games right now and found over a dozen that provide the best crypto rewards. Let's get into the reviews of each game that pays players in crypto and all the other ways they benefit investors.
The Best Play to Earn Games Ranked
Let's have a quick look at each of the best play to earn games before deep diving into them.
Tamadoge (TAMA) - Highly-Rated Best Play to Earn Game with a Utility Token
Chimpzee (CHMPZ) - A Green Play to Earn Token Featuring a Unique Crypto Game
eTukTuk (TUK) - Eco-Friendly BSC Campaign to Provide Financial Inclusion Through Transport
Doge Rush (DR) - Play-to-earn cryptocurrency platform incorporating popular internet memes in its gaming environment.
Swords of Blood (SWDTKN) - Earn With This Stunning Hack N' Slash Game
Pikamoon (PIKA) - Play-to-earn metaverse where users can purchase in-game NFTs, explore, and battle. Buy the $PIKA token on presale for $0.0004.
Lucky Block (LBLOCK) - Popular Play to Earn Game with New Casino and Sportsbook
Decentraland (MANA) - Top Real Estate Metaverse Game
Axie Infinity (AXS) - Globally-Known Gaming Platform with Large Userbase
The Sandbox (SAND) - Metaverse Game Enabling Land Monetization
Star Atlas (SOL) - Grand Strategy Game Enabling Space Exploration
Splinterlands (BAT) - Leading Gaming Platform with Exclusive NFT Mint
Illuvium (ILV) - High-Selling Digital Land Gaming Platform
Alien Worlds (TLM) - Popular Play to Earn and Game Staking Platform
Reviewing the Top P2E Games
Now that we've identified free play to earn games, let's find out more about them.
1. Tamadoge (TAMA) - Highly-Rated Best Play to Earn Game with a Utility Token
Tamadoge Tamadoge is our next pick for the best P2E game since the high-potential meme project has just launched the first game from its arcade - Super Doge.
The platform game sees players jump around a level in Mario-style to collect coins and beat the SECKnights. Players jockey for position on a leaderboard with the leading players to earn rewards in the native TAMA tokens.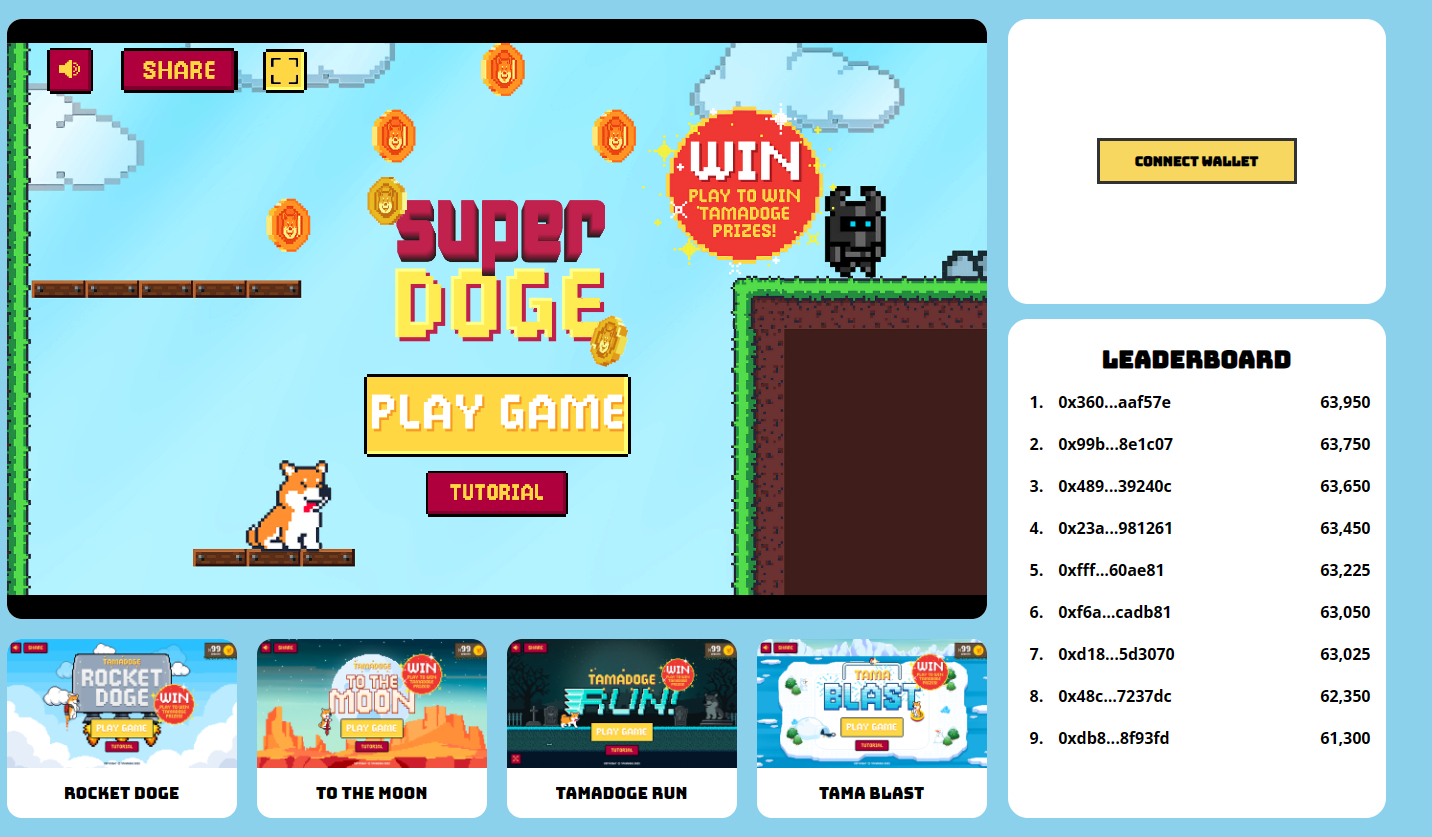 The game, one of five arcade games that are being developed, has P2E and free-to-play versions allowing players to try it without any expense.
To play the full P2E game, players need a Doge NFT, which have three tiers - common, rare, ultra-rare - and are available on OpenSea, with each game costing 1 TAMA token.
The game was only launched on January 25, 2023, and players quickly flocked to play it with more than 4,821 minutes (80 hours) played in the first 24 hours after launch.
Tamadoge has also unveiled its newest arcade game 'To The Moon,' which has already made waves in the gaming community. This is the third game in the Tamadoge arcade collection, which has garnered thousands of hours of playtime.
In the main game, styled similarly to Tamagotchi, players can earn TAMA tokens by exercising, feeding and nurturing their pets. The leaderboard ranks players according to how they raised their pets to adulthood and rewards them with TAMA tokens - once adults, the digital pets enter battles against other pets.
The AR app will see the pets leap off the screen with players able to roam and explore the real world.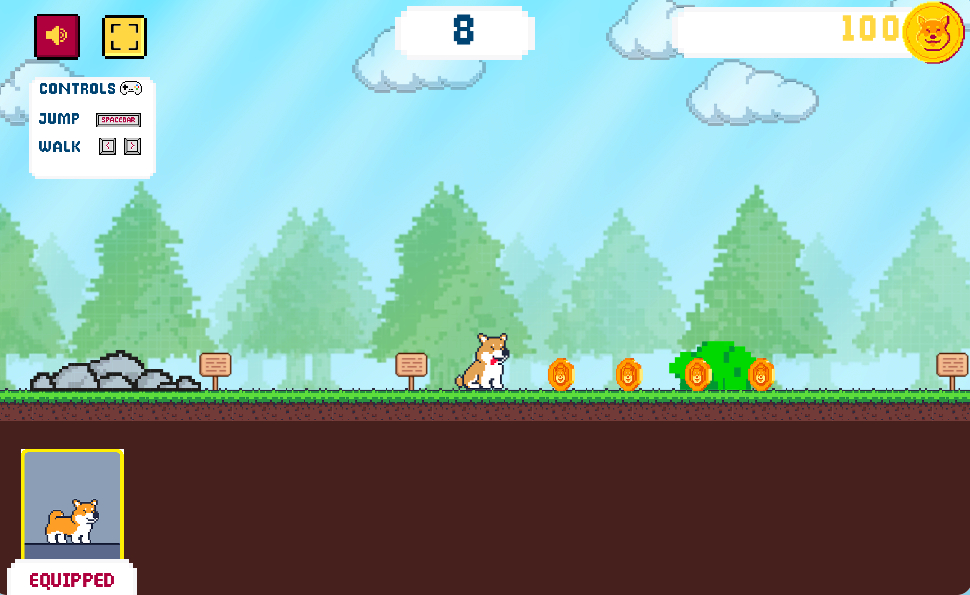 As well as all that utility, TAMA has separated itself from other meme coins by having a limited supply and a deflationary mechanism.
There are just 2 billion TAMA tokens - DOGE has 132 billion as a comparison - and 5% of TAMA tokens are burned in the pet store, where players purchase assets to grow their pets.
Tamadoge had one of the best crypto presales of 2022, selling out ahead of schedule and raising $19 million in under two months, before pumping to nearly 2,000% in an incredibly successful IEO.
With diminishing supply, increased demand and growing utility, TAMA is one of the best crypto to buy right now before scarcity makes its value skyrocket.
Investors can find out more about this P2E game by subscribing to the Tamadoge Telegram channel (Admins never DM subscribers first. Watch out for imposters).
2. Chimpzee (CHMPZ) - A Green Play to Earn Token Featuring a Unique Crypto Game
At the second spot, we have a newly arrived play-to-earn crypto that focuses on providing a green ecosystem to users. Chimpzee is a Web 3 project that allows users to earn passive income while protecting the environment.
And the way that this earning mechanic is implemented has three parts. The Shop, the NFT marketplace, and the Zero Tolerance Game.
Zero Tolerance Game is a unique game that the official whitepaper of this project describes as a set of tasks that must be completed to stop the mechanics of man from destroying the forest, This P2E game has gamified doing good for the environment and tied with the reward tokens - CHMPZ coins.
The other two earning mechanics that are also a part of this ecosystem are Trade to Earn and Shop to Earn. Shop to Earn tokens allows users to earn CHMPZ coins by buying Chimpzee gear and merch, and the Trade to Earn mechanic has been weaved into the NFT marketplace that gives a share of the trading profits to everyone on the platform.
There have only been a few cryptocurrency projects that have weaved green aspirations into a P2E mechanic, and Chimpzee is one of the first to have done it. While the nature of this P2E game will be unveiled as we learn more. For now, it might be one of the most unique P2E games of this year.
Chimpzee has organized a presale that has 4 stages. Those who participate in the first stage will get to buy CHMPZ tokens at the lowest price. They will also get a chance to buy a Chimpzee Diamond NFT. Check out the official whitepaper of this project for further details,
| | |
| --- | --- |
| Presale Started | Q2 2023 |
| Purchase Methods | USDT / ETH |
| Chain | Ethereum |
| Min Investment | No Specific Limit |
| Max Investment | N/A |
3. eTukTuk - Green Transportation Project Aiming For Financial Inclusion in SE Asia
eTukTuk (TUK) is a new solution aiming to assist the environment and provide a means of passive income for TukTuk drivers.
TukTuks are a means of transport common to Asian countries, and play a key role in terms of revenue for many citizens.
TukTuks are very damaging to the environment, however. They emit more CO2 than a car. eTukTuk replaces them with electric vehicles that are much more affordable for drivers to purchase, and far more efficient. Designated charging stations will be maintinained by territory partners, to power the vehicles. This will help to cut down on fuel costs, which helps the drivers to earn more of an income.
The project launches from Sri Lanka, a region known to fare very poorly in terms of CO2 omissions. Climate change is now a matter of national concern for the government, and it has caught the attention of government departments as well as high profile investment groups, including Capital Maharaja Group and Asian Token Fund.
Driver routes will be optimized by AI to find the most efficient path, which can help to conserve battery power. The driver will be able to take advantage of token staking as well as rewards from using the TUK token for in-app purchases. It means less expense for the driver in terms of purchasing the vehicle, maintaining the vehicle, and finding the best route.
Ultimately, eTukTuk aims to remedy socio-economic barriers and assist the environment through a single solution of electric vehicles. The price per token is currently $0.024 and acceptable cryptocurrencies include BNB, ETH, and USDT. eTukTuk is a Binance Smart Chain implementation.
The campaign has gone through a smart contract audit, with excellent results.
The Telegram and Twitter can be connected with, for alerts and updates.
4. Doge Rush - P2E and Meme-Based Cryptocurrency on Presale
Doge Rush is an innovative crypto project that brings together the fun of meme coins and practical usage, providing its users with an exciting and entertaining gaming experience. $DR, the native token, can be earned through two different environments on Doge Rush.
The play-to-earn gaming platform on Doge Rush is called 'DogeHub.' This is a gaming platform where users can access single-player side-scroller games. The games are reminiscent of popular gaming apps such as Subway Surfers and Sonic Dash.
But, there is the added twist of incorporating internet meme figures such as Elon Musk. Participants will enter the different games as a doge avatar, which can be purchased from the Doge Rush online marketplace. The game involves the doge running away from Elon Musk in various gaming scenarios.
You can collect coins during the game and earn NFT rewards. Users can also leverage their $DR tokens to purchase NFT skins and collectibles. The platform also features a competition platform known as 'DogeWin.' On this ecosystem, you can win ETH tokens, and special NFTs and $DR coins.
In order to enter the various P2E environments, users can purchase $DR tokens on presale now. The token is currently priced at $0.0055 per token. By the time the exchange listing takes place, the price will soar by 80% to $0.0099 per token.
1 billion tokens have been allocated for the presale, giving investors ample opportunity to enter before the price increases. 20% of the 2 billion token supply has been reserved for the exchange listing. Read the Doge Rush whitepaper and join the Telegram channel to learn more about this cryptocurrency.
| | |
| --- | --- |
| Presale Started | Q2 2023 |
| Purchase Methods | ETH, USDT |
| Chain | Ethereum |
| Min Investment | N/A |
| Max Investment | N/A |
5. Swords of Blood - Earn With This Stunning Hack N' Slash Game
Developers are leveraging their experience to create robust games in the thriving gaming market in the crypto space. As the technology gets more refined, 2023 is expected to be a massive year for P2E games, with teams relying on their creativity.
Swords of Blood differentiates itself in the crypto gaming market through its captivating storyline, which sets it apart from other games in its genre. Players are transported to the fallen world of Ezura, where they can assume different roles, such as warrior or battle-mage, and undertake quests with expertly crafted storylines to acquire the best available loot.
Players who are familiar with hack n' slash games that prioritize loot mechanics will find Swords of Blood, a free-to-play game that supports cross-play across mobile and PC platforms, to be quite familiar. Players can gather powerful weapons and armor, craft items, and forge exceptionally strong weapons to create overpowered characters that match their individual playstyle. The primary focus of the development team behind Swords of Blood is to create an enjoyable game, with monetization being a secondary concern.
The leadership of Swords of Blood is comprised of experienced industry professionals, with James Seaman serving as CEO, Jeremy Brown as COO, and Mariusz Szynalik as Game Development Director. Together, they have contributed to the success of some of the most prominent video game franchises and brands, such as Xbox, PlayStation, Ubisoft, Halo, Call of Duty, Assassin's Creed, The Sims, and Sim City.
The project has received substantial backing from major supporters such as Master Ventures, Shugo Ventures, Magnus Capital, Metavest, Fundamental Labs, and Krypital Group, among others.
Investors who participate in the SWDTKN presale can receive different benefits depending on the tier they choose. These benefits are divided into several tiers, with Tier 1 granting early access to the beta version, and the highest tier offering all the benefits of the lower tiers, as well as a full-sized Sword of Blood designed and forged by Ben Abbott. Other tiers will provide a range of rewards, such as in-game items and physical merchandise like a hoodie and a letter opener.
6. Pikamoon - Play-to-earn metaverse environment offering crypto-earning opportunities
Pikamoon is a play-to-earn cryptocurrency platform that lets users purchase NFTs, explore and engage in battles on a metaverse, and earn rewards. At the center of this ecosystem is $PIKA, the native cryptocurrency.
Aiming to be the next Axie Infinity and The Sandbox, Pikamoon will allow users to enter its own virtual world, known as Dreva. With your $PIKA tokens, you can purchase Pikamoon NFTs representing your in-game avatars.
The avatars can be used for two purposes - exploration and battles. The NFTs can explore and build land and collect tokens. Players can also capture new Pikamoon by exploring on the game. Through a marketplace, you can leverage $PIKA to purchase NFT healing items and potions to use on your Pikamoon.
The battle system is an environment where users can fight against other avatars to earn rewards and prizes. Users can purchase land, expand their Pikamoon empire, and earn tokens as rewards.

A deflationary token and 5% of all the tokens spent on the marketplace will be burnt. 65% of the coins will be sent to a P2E prize pool, which will allocate tokens on a monthly basis. The remaining 30% of the token supply will be used for marketing purposes.
$PIKA has a total supply of 50 billion tokens, 15 billion of which have been allocated for the presale. Currently, the token is priced at $0.0004 but will rise to $0.0006 by the final round. Pikamoon has raised more than $1.5 million since the presale started.
Read the Pikamoon whitepaper and join the Telegram channel to stay updated with the project.
| | |
| --- | --- |
| Presale Started | 16 April 2023 |
| Purchase Methods | ETH, USDT |
| Chain | Ethereum |
| Min Investment | None |
| Max Investment | None |
7. Lucky Block - Best Play to Earn Game with New Casino and Sportsbook
Lucky Block is a popular cryptocurrency ecosystem that has just launched a new casino and sportsbook offering more than 2,700 games, sports betting, enticing bonuses and no fees.
The project first launched in early 2022 and native token LBLOCK almost reached a $1 billion market cap - with the token now pumping 80% since the launch of the casino.
Among the available casino games are thousands of slots options - players can engage in some of the best slot games, including Paradise Trippies, Dino Luck, Lucky Cloverland and Glory of Egypt.
Market-leading developers such as Evolution and Pragmatic Play have games on Lucky Block, while players can also try Money Train 3 - which iGaming Business declared as the best slots game of 2022.
There are also traditional table games such as blackjack, roulette and baccarat, with various options that will cater for everyone from casual players looking to pass time to high stakes tables playing for serious money.
As well as its casino, Lucky Block is the best crypto sports betting sports and offers thousands of pre-game and in-play markets on more than 30 sports including everything from football, basketball and boxing to badminton and even eSports.
Players can bet on major competitions and tournaments such as the Premier League and Champions League, NBA and NFL to leading games such as Counter-Strike and League of Legends - with betting odds provided by trusted firms BetRadar and Oddin.
Lucky Block is also one of the most user-friendly crypto casinos in the space - new users only need an email address and password to access the platform, with no lengthy KYC verification needed. Notably, US and UK users can access Lucky Block with a VPN.
Players get 15% cashback on any losses during the first week of their betting period, while there will be high roller reload bonuses - with none of the bonuses needing any wagering requirements.
Lucky Block lets players either use a cryptocurrency wallet to transfer funds or buy crypto with fiat via the on-ramp feature - available cryptos on this platform include Dogecoin, Bitcoin, Ethereum, USDT and more, while traditional payment methods can also be used.
The minimum deposit to play is just $1 while there are no fees or limits on deposits or withdrawals. Crypto payouts are rapid with DOGE taking less than a minute, ETH only five minutes and BTC 20 minutes to an hour.
| | | | |
| --- | --- | --- | --- |
| Crypto Bonus | Wagering Requirement | Minimum Deposit | Payout Time |
| 15% cashback for 7 days, high roller reload bonus | None | $1 | 1-60 Minutes for crypto |
8. Decentraland (MANA) - Top Real Estate Metaverse Game
It's safe to say that Decentraland is one of the best P2E games just based on its popularity. But it's earned that prestige because this Ethereum-based platform provides more than just entertainment. Major corporations such as Samsung and Atari have used Decentraland to advertise their brands.
Decentraland is the first virtual world owned by its users, enabling them to create, explore and buy LAND, a plot in the Metaverse. Players can explore LANDs to experience majestic scenery such as medieval dungeon mazes and villages.
This Metaverse game enables players to buy LAND, which players can embellish by adding NFT assets to increase the value. LAND owners can rent their virtual lands to tenants to earn the native token, MANA.
Alternatively, players can also sell their lands after adding infrastructure to earn a profit. Samsung bought LAND on Decentraland and used it to open its first virtual store. Players can open a casino and earn rewards from participants in blackjack, poker or roulette games.
The other way to earn from Decentraland is by MANA's capital appreciation.
Cryptoassets are a highly volatile unregulated investment product.
9. Axie Infinity (AXS) - Globally-Known Gaming Platform with Large Userbase
Many gamers consider Axie Infinity as the pioneering platform of play to earn blockchain games. This NFT game enables players to collect and mint NFTs, which represent digital pets known as Axies.
Axies are creatures players use to battle, build and hunt treasure. Players can breed or buy Axies to build up a collection to use in battles and earn rewards for victories. Axies have strengths and weaknesses based on their genes.
Players can battle Chimera to earn rare treasure — essential for upgrading the player's army. Legends are made in PvP arena battles, or players can become land owners and farm rare resources or tokens.
Axie Infinity rewards players with AXS tokens, which can be exchanged or used to decide the future of the game. The platform proved its dominance in the NFT gaming niche by attracting 2.7 million users at its peak.
Cryptoassets are a highly volatile unregulated investment product.
10. The Sandbox (SAND) - Metaverse Game Enabling Land Monetization
One of the top P2E games that enable players to choose from more than 140,000 avatars is The Sandbox. Players use their avatars to play in the Sandbox and to build, own and monetize their piece of LAND.
Players can use their virtual land to construct a customized world and rent it to other users. Otherwise, LAND can be built up to increase its value and then sold for profits. Players monetize their land to earn the native token, SAND. It's also possible to earn SAND tokens in the marketplace by creating art and selling it.
The Sandbox enables SAND token holders to use them for trading, governance, mortgages and earnings. This NFT crypto game has partnered with big names such as Snoop Dogg and Adidas, both of which own LAND in the Sandbox.
Investors also stand a chance of earning rewards if $SAND's value appreciates. Considering The Sandbox's userbase is expanding since its available on PC, mobile app, Mac and iPad, its native coin may see favorable price action in the future.
Cryptoassets are a highly volatile unregulated investment product.
11. Star Atlas (ATLAS) - Grand Strategy Game Enabling Space Exploration
Solana is well regarded as a long term crypto project to invest in, and Star Atlas has taken advantage of that reputation by choosing Solana as the protocol to build its multi-player Metaverse. This popular play to earn crypto game is based in the year 2620 and around merged factions by the MUD Territory, the ONI Region and the Ustur Sector.
Humankind, aliens and androids are in an ongoing struggle for resources, territory and political domination. Players are citizens of Star Atlas and influence the outcome of the intergalactic conflict. ATLAS and POLIS are the two main tokens on the platform. ATLAS is used for buying NFTs, and POLIS provides voting rights.
Players earn rewards for their contributions to resolving conflict in Star Atlas and can captain deep-space, crewed spaceships to discover terrestrial assets. After a player has discovered these precious assets, they can be mined, refined and traded via the Universal Marketplace.
Star Atlas enables players to manually captain ships through a first-person cockpit view. Players need a Solana wallet to process transactions and track NFT ownership.
12. Splinterlands - Leading Gaming Platform with Exclusive NFT Mint
Splinterlands is one of the de facto best play to earn crypto games, enabling players to collect cards as NFTs. It uses Web3.0 technology to enable players to own their cards and in-game assets, as well as to trade, battle and earn rewards.
Describing the game is best done by combining Pokemon card games and World of Warcraft characters. Players conquer a world or solve conquests by fighting it out with monsters. Splinterlands initially provides players with a limited number of cards, and players earn more as they win rounds.
The Splinterlands gameplay centres around earning the native token, Dark Energy Crystals (DEC) by winning battles, trading cards and participating in several ways in the game. Rewards are determined based on the player's opponent's level and the capture rate achieved in each combat.
Players can also trade cards to earn DEC tokens. High-ranked cards are deemed to be the most valuable and should generate the highest profits. Although DEC is the native token, Splinterlands' partnership with BRAVE has enabled investors to use BAT for in-game purchases.
Cryptoassets are a highly volatile unregulated investment product.
13. Illuvium (ILV) - High-Selling Digital Land Gaming Platform
Illuvium was built on the Ethereum blockchain and is available on PC and Mac. It's a sci-fi adventure NFT creature collector and autobattler game that enables players to explore 7 alien landscapes.
Players uncover the events that shattered Illuvium and can hunt and capture over 100 deadly beasts that rule the alien territory. The beasts, known as Illuvials, have hybrid synergies and unique abilities. The game enables players to train and fuse their Illuvials into powerful evolutions to upgrade their power.
Illuvium rewards players with ILV tokens for completing PVE quests and acquiring special achievements. Players can also win prizes in tournaments and events. The game also enables players to wager on battles in the Leviathan Arena.
Players can own virtual land in the IlluviDex, and they can also sell and trade captured Illuvials.
14. Alien Worlds (TLM) - Popular Play to Earn and Game Staking Platform
Alien Worlds is one of the best P2E games, attracting more than 3.6 million users since inception and more than 700,000 monthly players. It's another sci-fi game that enables players to explore space and scrub various planets for resources.
Players earn Trilium, the native token, by acquiring unique items using mining equipment, as well as fighting and accomplishing missions. Alien Worlds enables players to buy sections of land for mining of valuables or renting it to other players.
The land contains various resources, available as NFTs. Players can lease space crafts and travel to different planets to accomplish tasks and earn TLM. The game also enables players to stake Trilium so they can vote in Planetary elections.
Players can participate in weekly elections and submit proposals about distributing the planetary treasury. Trading game cards can be used to enhance player strategies on Binance Smart Chain and Wax.
How do P2E Games Work?
Play to earn NFT games enable players to receive in-game currencies throughout the game by accomplishing certain feats. Players receive metaverse coins for their efforts.
Here are some ways players are rewarded:
Land Selling or Renting
In games such as The Sandbox and Decentraland, players can buy land in the form of NFT real estate. NFT land has several use cases, and players can often then buy NFTs to add additional assets to upgrade make their property more valuable. If the land's value has increased, they can sell it for a profit - 'flipping' their NFT virtual land.
Another option is to buy land in a metaverse game and rent it out. Several major corporations such as Samsung and Adidas have either bought or rented digital land to promote their brands.
Unique Items
To advance in certain games, players typically need to discover unique items. These items could help them strengthen their team or defeat the enemy. But other players also want those items, enabling the founder to sell them as NFTs to earn gaming crypto coins.
Competing
Certain NFT games reward players for unlocking each stage or defeating a challenger. These platforms reward highly-active players because they contribute to the ecosystem and help strengthen its network.
Types of Play to Earn Games
Blockchain features several types of free play to earn crypto games. Let's look at the most common ones played.
Adventure P2E Games
Games such as Forest Knight enable players to access 6 different regions, each with its own unique challenges while exploring the Metaverse. To get to the next stage, players need to defeat opponents before eventually battling it out with the Skeleton Master.
Card P2E Games
Card games require players to make strategically-wise moves to outwit their opponents. After defeating an opponent, players receive more valuable cards, which they can exchange for fiat currencies.
Real Estate P2E Games
Real Estate Games are one of the most popular play to earn games. Players buy land to add infrastructure or rent it to tenants. Digital land has become very popular recently, with major brands such as PWC, JP Morgan and Miller Lite using it to advertise their goods and services.
Why Play P2E Games?
The best P2E games are played for several reasons. Investors benefit in several ways by getting involved.
Rewards
Most players need a goal to play a game. Although defeating the arch-enemy provides a certain level of satisfaction, players want to be rewarded for their efforts.
P2E games offer players in-game tokens for various contributions. Players can use those tokens to advance in the game or sell them for fiat currencies.
Entertainment
Investors can play free online games to earn money, but they can also do it for entertainment. Some of the games on the blockchain offer surreal graphics and a gaming experience that mimics the real world.
Upcoming New Play to Earn Games
The blockchain adds new projects daily, and many investors are curious about new play to earn games they can profit from. Below are some of the new games.
Can You Play P2E Games on Mobile?
Several NFT games enable players to enjoy their platforms on mobile applications. Forest Knight is a popular P2E project that has made its game compatible with mobile screens.
Another game striving to increase user experience is Tamadoge. In 2023, it will introduce an augmented reality app, which will provide an enhanced player/pet interaction to make it more realistic.
Where to Buy Cryptos for P2E Games
One of the best platforms to buy cryptos for P2E games is eToro - a highly regulated broker that offers more than 70 cryptocurrencies. Some of the best P2E games such as Axie Infinity, My Neighbor Alice and Decentraland have their coins listed on eToro.
To buy a game crypto, investors need to deposit only $10 and incur a 1% commission on the trade above the market bid/ask spread. Deposits aren't charged, but withdrawals incur a $5 fee.
Investors can try out this platform by using the demo account. Beginners who want to capitalize on crypto price movements but lack technical analysis skills can use eToro's CopyTrading feature. It enables beginners to copy the trades of professionals to achieve the same results. The best part about this feature is that it's free.
Otherwise, investors can use a Smart Portfolio, enabling them to invest in a pool of cryptocurrencies to diversify their portfolios. A manager rebalances the portfolio periodically to achieve the best returns, and no fees apply for the management.
FAQs
How do P2E games work?
Players in play to earn games receive token rewards for accomplishing certain feats in-game. The platform rewards players with the in-game currency for contributing to the ecosystem and progressing in the game.
What P2E games can I play to earn money?
There are many play to earn crypto games on the market and in development such as Tamadoge, Chimpzee, Lucky Block, Decentraland, and The Sandbox enable players to earn tokens, which can be exchanged for fiat currencies.
Are play to earn crypto games legit?
Yes. Numerous play to earn crypto games for Android and iOS have proven to provide entertainment and rewards for players.
---