Bakkt Raises USD 300M from Microsoft's M12 and PayU Among Others
Bakkt, a physically-settled Bitcoin futures trading platform, has completed a multi-million-dollar fundraising round, bringing the total raised capital to USD 482.5 million.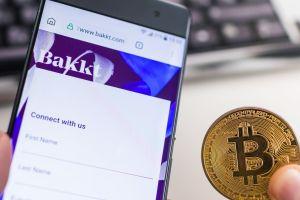 Bakkt has closed a Series B fundraising round, raising USD 300 million, with participation from investors, including some major names, such as Intercontinental Exchange (ICE), Microsoft's M12, PayU, Boston Consulting Group, Goldfinch Partners, CMT Digital, and Pantera Capital, according to a blog post by Mike Blandina, the CEO of this the U.S.-based, ICE-backed platform.
"With the completion of our Series B financing and the recent acquisition of [loyalty services provider] Bridge2 Solutions," writes Blandina, "Bakkt is now a team of 350 employees and powers the loyalty redemption programs for 7 of the top 10 financial institutions and over 4,500 loyalty and incentive programs including two of the largest U.S. airlines."
As reported, ICE agreed to acquire Bridge2 Solutions, and the strategic combination will accelerate the development of the Bakkt consumer application, which will provide digital asset aggregation, conversion, and payments through a single platform for consumers around the world, the company had said.
Finally, Blandina announced today that Bakkt's website has been updated with more information regarding this app. The site states that all crypto, digital assets, in-game assets, and rewards are converted into cash via Bakkt's digital wallet. These together represent the almost USD 1 trillion of digital assets that the platform will have the potential to unlock once the Bakkt app launches this summer, added Blandina. Users can utilize the app to track, spend, and send their digital assets. The website also allows the interested users to sign up for the Bakkt App.
The digital asset trading platform raised USD 182.5 million in 2018 during their first round, putting its post-money valuation at the time at around USD 740 million.
___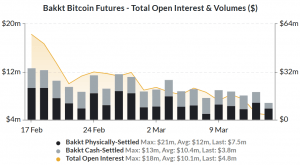 ---