Another Two Binance Smart Chain Projects Suffer Flash Loan Attacks
And yet another two projects on Binance Smart Chain (BSC) suffered incidents, in the form of more flash loan attacks - and this time it's Burger Swap (BURGER) and JulSwap (JULD).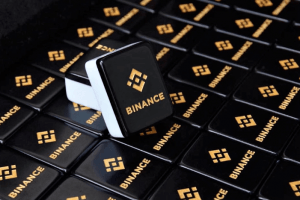 BSC, ran by the crypto exchange giant Binance, may be getting more popular among the projects, but it's also becoming increasingly ailed by incidents, and some of these are the reoccurring flash loan attacks.
"BurgerSwap just experienced Flash Loan attack," said the project's website at 7:17 UTC today. "We have suspended Swap, addition or removal of liquidity, and BURGER generation to avoid further loss."
It added that the team is working on the issue, that they'll publish the solution "later" and more details "soon."
Their Twitter thread on the issue provides further information, saying that that USD 7.2m was stolen in fourteen transactions. This includes ethereum (ETH), binance USD (BUSD), and tether (USDT).
Prior to this, JustLiquidity (JUL)'s JulSwap seems to have been hit with a flash loan attack as well, as CEO Tobias Graf said, adding that "there is NO hack or exploit." No further information is provided for now.
BURGER is currently trading at USD 6.94. It dropped 15% in a day and 10% in a week, and it's up 30% in a month.
JULD is trading at USD 0.048. It's down 21% in a day, 44% in a week, and 63% in a month. JUL is also down 60% in a day, 61% in a week, and 75% in a month, now standing at USD 17.63.
And as is always the case, there are accusations of scams by the team themselves, a rugpull disguised as an attack, and that this has now become a pattern.
This brings the count of BSC-based-project incidents over the course of one month - to at least five. Uranium Finance suffered a security breach in late April, followed by reported incidents from Venus Protocol and Pancake Bunny just over a week ago.
Per journalist 'Wu Blockchain', the total losses on BSC due to flash loans and other attacks have exceeded USD 157m in May.
But researcher Andrew M. Bailey sees a positive side to this: while Bitcoiners often ignore "the more recherché altcoin projects and DeFi gizmos," he said, those tokens and protocols make Bitcoin look "conservative, stable, realistic." These attacks show that users "have to account for risks like this to play the DeFi game. Not so for Bitcoin!"
____
Other reactions:
__
__
____
Learn more:
- Two More Binance Smart Chain Projects Report Incidents, Prices Plummet
- BSC-Based Uranium Finance Attacked, Millions on the Move
- Another DeFi Hack: PancakeSwap, Cream Finance Websites Compromised
- Hack Sunday: NFT Theft Follows a Personal Token Attack
- Crypto Security in 2021: More Threats Against DeFi and Individual Users
- Binance Chain is On 'a Parabola', Surpassing Ethereum in Several Metrics
- Ethereum Developers On Why They Don't See Cardano & Binance Chain As Rivals
---