69 Bitcoin Forks, Very Few Tradeable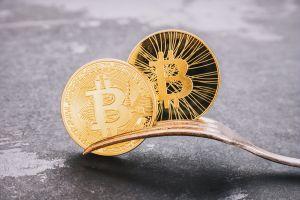 Out of the 69 Bitcoin forks to date, just 10 are tradable on exchanges, according to Forkdrop.io data. Combined, these have a value of USD 941, or around 0.12 BTC, news.bitcoin.com reported. Additionally, without Bitcoin Cash, only USD 206 or 0.026 BTC remains - a possible proof of the futility and triviality of Bitcoin forking.
Following the launch of Bitcoin Cash last August, subsequent forks have been rapidly deteriorating, quality-wise. Forkdrop.io has a handy list that shows most of these forks are not tradable. The website's resources include guides to claiming these forked coins and sections on passive and active airdrops.
If you hold (or HODL) BTC, you can claim these forks for free. But with these numbers, claiming them may just not be worth it. Bitcoin Candy, Bitcoin Cloud or even Bitcoin Holocaust are names that hardly could inspire any confidence.
Forked altcoins, although fewer in number, are just as useless - forkdrop.io lists 18 altcoin forks, although many more have forked by cloning the code and then adding their own twist. A well-known example is Verge, a fork of Dogecoin that was never made available on a 1:1 basis to Doge holders. A total of six Ethereum forks, three Litecoin forks, and six Monero forks are listed on the website, along with a couple of others. And out of all the altcoin forks, three of them are tradeable - with a combined value of USD 20.
Interestingly, there is one fork not listed on the website is Bitcoin Private, as it simultaneously forked from Zclassic and Bitcoin. It started trading at around USD 80, but has dropped four-fold in under a month. In short, forking may be destined for failure no matter what the resulting coin is like after Bitcoin Cash - or at least that's what all the other examples are telling us.
The cost of creating a hard fork is essentially zero, so we will continue to see more and more hard forks that attempt to create a user base via forking coins to an already established community, as reported by Cryptonews.com.
According to experts, in order to evaluate a hard fork and its potential it's always good to ask three questions: 1) Does the fork solve a real problem? 2) Is the team behind the fork credible and competent? 3) Is there a healthy community and open discussion surrounding the fork? If the answer to any of these three questions is a "no", it should raise a red flag for an investor.