5 Ways Visa Wants to Work with Crypto and CBDCs
The Visa CEO Al Kelly has outlined five different opportunities his company sees for payments firms in the "crypto and bitcoin (BTC)" space – as well as the world of stablecoins and central bank-issued tokens.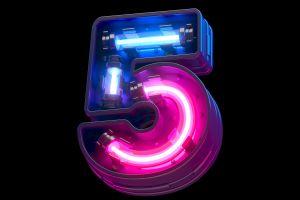 In a Q2 2021 results earnings call, Kelly once again reaffirmed his and Visa's position that tokens such as BTC are "digital gold," while "digital currencies," namely central bank digital currencies (CBDCs) and stablecoins that are "directly backed by existing fiat currencies," are "definitely emerging as a payment option."
He claimed that "they're running on public blockchain [networks]," which he added were "really, in essence, an additional network much like a real-time payments [system] or an Automated Clearing House might be."
Here are the "five opportunities" Visa claims it has identified.
Allowing users to buy crypto
Visa wants to make it easier for end-users to buy BTC and altcoins with its cards. Kelly said Visa was also "working hard with wallets and exchanges" to "make sure we're facilitating acceptance of people's ability to use their Visa cards to buy" crypto. This could involve incentivizing the use of Visa cards for crypto purchases on certain platforms.
Creating new fiat off-ramps
Visa wants to help people to spend their crypto – using its cards, of course. Kelly spoke of partnerships with payment gateways like BitPay and the goal of "converting a digital currency to a fiat on a Visa credential, which then makes that those funds available for shopping" at Visa-accepting merchants' outlets.
Providing crypto options for financial partners
Using its crypto APIs, Visa wants to make it possible for companies like neobanks and commercial banks to have a "crypto option" for their customers – so that they can do business in "digital currencies" without having to develop their own tech solutions.
Settlement with stablecoins
The payments firm says it has "upgraded our infrastructure to allow financial institutions to settle with Visa" using stablecoins – a process it has already started with USD coin (USDC). It says it will support "digital currencies" (read stablecoins here) as "an additional settlement currency on our network." Kelly said that "on our end," settling in USDC "is pretty similar to settling in USD, although it "requires just some integration work" with crypto custodial partners.
Developing CBDC Solutions
Visa says it is already "talking to central banks" about public-private partnership options, and "in particular the criticality of acceptance." The company thinks it can help with this due to its "long track record" – and this that "obviously" CBDCs "have to have some form of utility."
__
"And I would say that this is space that we are leaning into in a very, very big way and I think are extremely well-positioned," Kelly concluded.
___
Learn more:
- Mastercard and Gemini to Give 'Real-Time' Crypto Rewards
- Central Banks Will Need To Rethink Monetary Policies - PayPal CEO
- Visa Boss Wants Company 'in the Middle' of Crypto as Cash 'Declines'
- Crypto Opens Up PayPal, Square, Visa To New Revenue Streams - Fitch
- Visa Wants to Work with Exchanges, Wallets on 'Digital Gold' Bitcoin
- No, Mastercard Is Not Adding Crypto Just Yet, It's About Stablecoins
---