300 Million $COPIUM Coins To Be Burned - Copium Token Goes Deflationary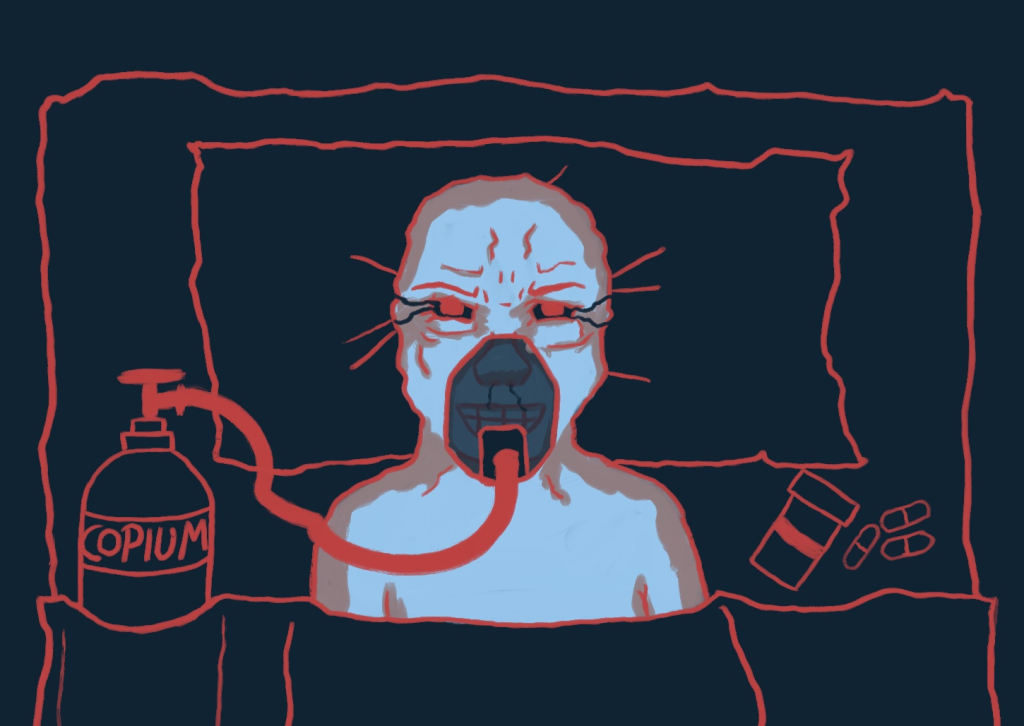 New meme token Copium has announced that 30% of its total supply - 300 million $COPIUM coins - are set to be burnt.
The Copium price rallied on Uniswap in response to the news.
$Copium Coin: Embracing Memes, Laughter, and Financial Potential in the Crypto Market
Copium is a captivating and widely talked-about meme coin that has made its mark in the market. This unique cryptocurrency revolves around the world of memes, blending humor, equity, and the chance to generate profits.
However, the core concept behind Copium extends beyond financial gains—it aims to alleviate the fear of missing out and the regret associated with overlooked opportunities in the realm of cryptocurrencies.
Simultaneously, $Copium seeks to entertain and incentivize its users through its token system and exciting giveaways.
Copium Surges by 700% in Hours After Uniswap (v3) Launch
Copium underwent a remarkable surge in value, soaring by an astonishing 700% within hours of its launch on Uniswap (v3). This rapid ascent has captured the attention of investors and experts alike, leading many to anticipate even further growth in the near future.
Some analysts predict that $COPIUM could be the next meme coin to achieve an extraordinary value increase of 1,000 times.
Hence, the excitement surrounding $COPIUM continues to build as investors closely monitor its potential for future gains.
Copium is a community for traders who have experienced losses with other meme tokens like $PEPE and $SPONGE.
It promotes the idea that humor and laughter can lead to wealth, even if you have made investment mistakes before.
Copium offers a supportive space where individuals can come together, share their experiences, and find inspiration in the belief that maintaining a positive mindset and embracing humor can pave the way to financial success, regardless of past setbacks.
It fosters resilience and encourages a lighthearted approach to investing, creating a community that understands and supports each other.
Burning 300 Million Tokens to Enhance Value - Will Scarcity Drive the Meme Coin's Price?
As previously mentioned, analysts are expressing optimism about Copium, a new meme coin, and foreseeing a significant surge in its value.
This enthusiasm is evident through the coin's widespread popularity on social media and the emergence of a dedicated following.
Additionally, influential figures in the crypto industry and alpha groups have taken notice of its potential.
Furthermore, the developers have made an announcement regarding the burning of 300 million tokens.
Token burning involves permanently removing tokens from circulation, a strategic move that increases scarcity and has the potential to enhance the value of the remaining tokens.
This announcement showcases the development team's strong dedication to the success of Copium.
By reducing the token supply, they aim to create a more favorable balance between supply and demand, which could have a positive impact on the token's market price.
Copium Promising Meme Coin Making Waves in the Market
The market for meme coins has recently experienced a slowdown. Coins like Pepe have witnessed a decline of over 60% from their peak value on May 5, while others such as Dogecoin and Shiba Inu have remained relatively stable.
However, this slowdown has allowed new cryptocurrencies to enter the market and capture the community's attention.
In this regard, the launch of Copium has been met with great enthusiasm. Since its launch on May 18, Copium has gained significant momentum, soaring by an astonishing 1,000% within just three hours, as previously mentioned.
It quickly reached a market capitalization of $10 million and emerged as one of the top trending coins on DEXTools.
Even more surprising is that Copium has already attracted over 2,000 holders. Within the first 24 hours, over 10,000 transactions involving $COPIUM resulted in a trading volume of nearly $45 million.
Copium is also listed on three major centralized exchanges: LBank, Poloniex, and MEXC. This is expected to drive further price increases for Copium in the coming days.
COPIUM Generates Buzz with Support from Influencers
$COPIUM has garnered support from prominent crypto influencers like Faze Banks, DeeZee, Cozomo de' Medici, and Foobar, who boast substantial followings on Twitter. Notably, the project itself has amassed over 18,000 followers on the platform.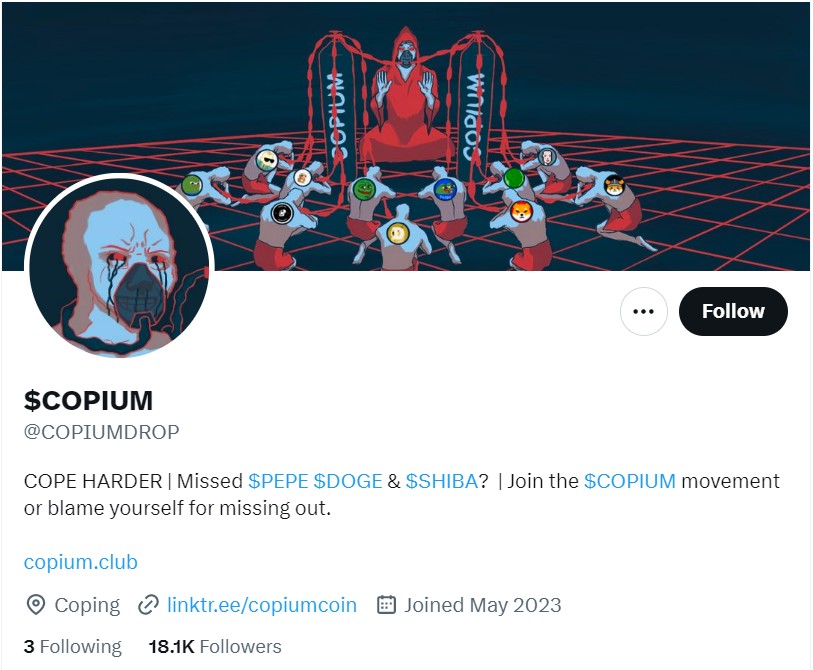 Analysts express confidence in the potential of $COPIUM, primarily due to its unique launch structure.
Only 10% of the tokens were initially released to presale investors, with the remaining 90% set to be gradually unlocked over the next three weeks.
Additionally, $COPIUM offers an airdrop opportunity for the top 200 token holders based on their token purchase and retention over the next two weeks. This incentive has sparked curiosity among investors regarding the future trajectory of Copium, especially given its recent price surge.
---