LinksDAO – Crypto Community For The Everyday Golfer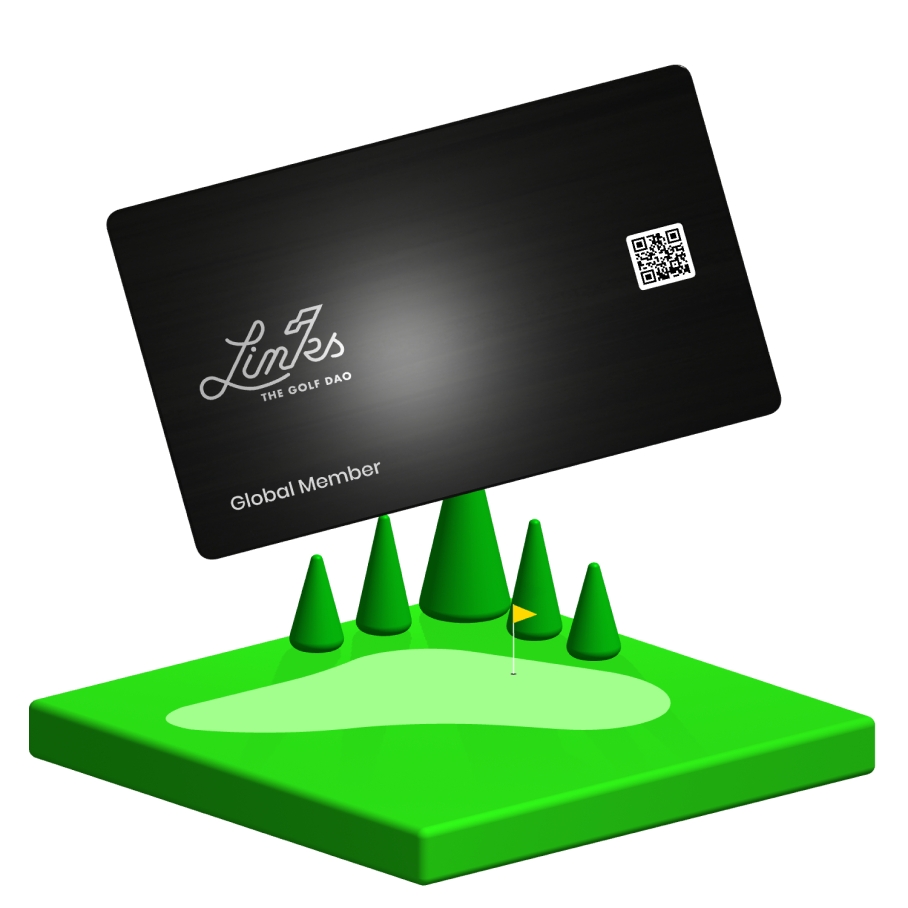 LinksDAO is set out to revolutionize traditional golf membership by creating a modern, global, and decentralized community.
A game steeped in tradition, golf has been played for hundreds of years all around the world, bringing us heroes such as Tiger Woods, Jack Nicklaus, and Gary Player. The game originated in the 15th century, and the first 18-hole round was created in 1764 at what we now call the Old Course at St Andrews, Scotland – a dream destination for many golfers around the globe.
It is a game loved, and admittedly often loathed, by many and filled with exciting technology designed to help make the game easier and more enjoyable. Big brands such as TaylorMade and Callaway lead the way, and with new clubs and equipment being released every year it seemed like it was only a matter of time before the game was thrust into the metaverse – and LinksDAO is pioneering just that.
But beyond catching the attention of thousands and releasing valuable non-fungible tokens (NFTs), what is LinksDAO, how will they impact, and more importantly benefit, the game of golf for future generations?
What is LinksDAO?
LinksDAO is a unique decentralized autonomous organization (DAO) that aims to finance the purchase of a physical golf club and course by selling NFTs. It sets a new standard in golf memberships by creating a global community with access to their own country club, controlled and decided by the DAO members.
Featuring a set of membership card NFTs, the token you acquire grants you access to one of two exclusive groups, Leisure or Global, each with unique benefits for the holder both now and into the future of the community.
Who is behind LinksDAO?
The brainchild of established blockchain entrepreneur and investor Mike Dudas, founder of The Block and 6th Man Ventures, LinksDAO has been described as a "grand experiment" by Mike in an interview with golf.com.
Pitching the idea to friends Jim Dailey and Chris Maddern, the idea grew quickly. Looking at the LinksDAO Discord server, the team is now twelve people each looking to grow the project as they look to purchase the first LinksDAO golf club.
Several celebrities have also purchased a LinksDAO NFT as they seek to reap the benefits further down the line. This includes household names like Golden State Warrior Steph Curry and musician Jake Owen.
What are the LinksDAO perks?
Free from annual membership costs, LinksDAO is creating a community of thousands of golfers, and with two distinct NFT designs, they are introducing extensive perks for their members, including access to their physical country club which is planned to be purchased in the near future.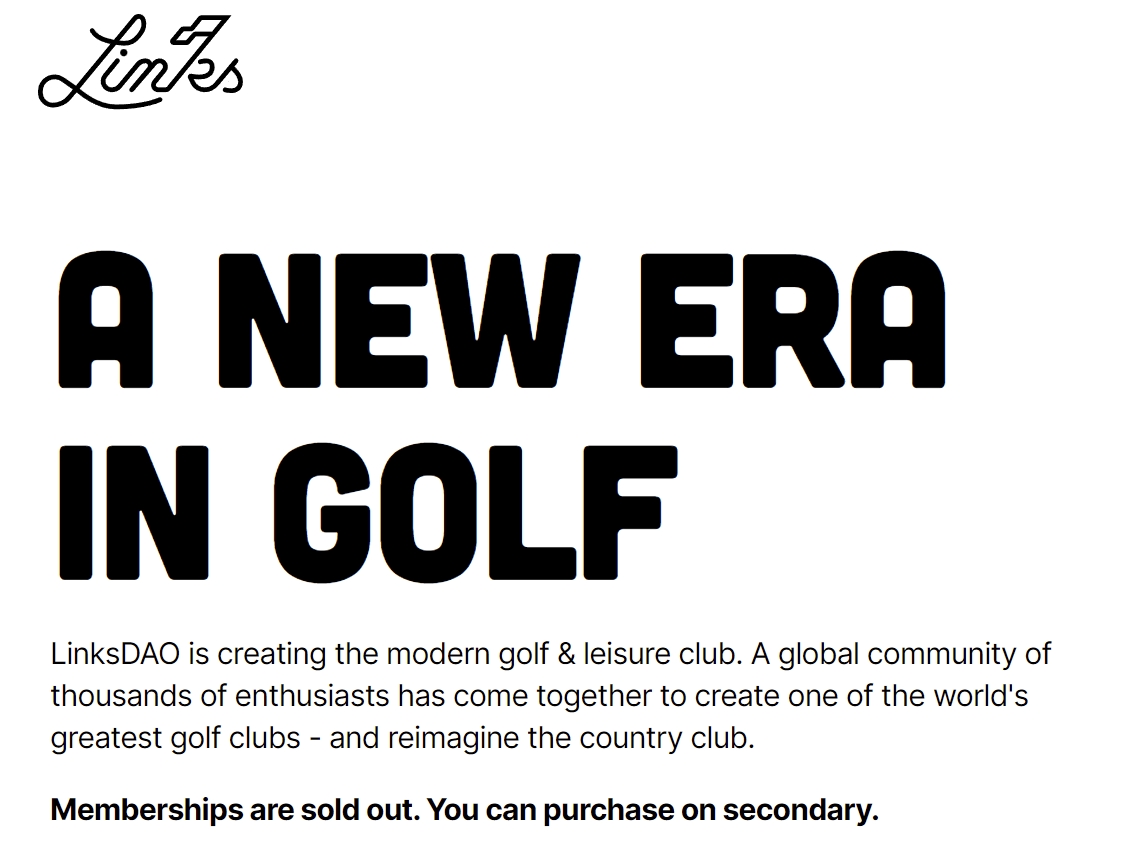 The first NFT available is a cheaper, more accessible entry point, called LinksDAO Leisure membership. Signified by a silver membership card, it features a wealth of benefits including a range of discounts for tee times, authentic merchandise, and golfing packages. It also grants its owners the opportunity to purchase an official membership to the country course to be purchased by the LinksDAO in Q4 of 2022 and Q1 of 2023.
The second package is a slightly more exclusive "Global" membership which offers you all of the same perks as the Leisure membership and more. The further benefits include the option of an additional, or family, membership to the country club, access to official golf trips with other Global members, and golf course reciprocity with other members who have opted into the scheme.
LinksDAO memberships can be purchased in secondary NFT marketplaces like OpenSea. If you're new to OpenSea, be sure to check out our OpenSea beginner's guide.
The Future of LinksDAO
With a clear roadmap, the future looks bright for LinksDAO, particularly with names like Steph Curry – who has already invested in this up-and-coming project – causing the value of the memberships to skyrocket after the news broke.
Keeping up this early momentum, maintaining their expanding community, and purchasing legitimate, physical real estate decided by their members and taking it into the metaverse will be a first for golf, and brings real excitement to those invested in both the game and the future.
Although not invested, I, for one, look forward to seeing the future of the game I love (and loathe) unfold, and cannot wait to see what happens next.
Follow the latest news of the LinksDAO project with Cryptonews or via the project's official Discord or Twitter.
---
Other NFT Guides