SWIFT-based FATF Rules Poor Fit for Crypto Industry, Says V20 Speaker
A speaker at the V20, a crypto conference held parallel to G20 summits, have suggested that the Financial Action Task Force (FATF) so-called Travel Rule and accompanying guidelines may not be fit for purpose – and may be based on outdated, centralized models.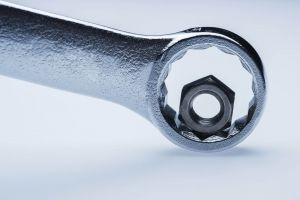 The Travel Rule is part of a set of FATF guidelines that will call on governments to oblige virtual asset service providers (VASPs) in their countries to register with regulators, and adopt the kind of KYC (know your customer) and AML (anti-money laundering) protocols that many banks are required to observe. The Travel Rule necessitates that VASPs share customer info with each other, so that one exchange can confirm, for example, that a customer on another platform it's sending bitcoin (BTC) to has a verified identity.
But ahead of the V20 meeting, one of the speakers, Alexandre Kech, CEO of Singapore-based digital asset custodian Onchain Custodian and the Co-Chair of the GDF Custody Working Group, told Cryptonews.com that although the FATF has "progressively become more open to dialogue with the industry" and had indicated it was prepared "to discuss implementation challenges together," he still had reservations about the guidelines.
Kech said,
"I think that there were better ways to prevent virtual assets based money-laundering and financing of terrorism. With the transaction monitoring possible with blockchain, there were ways to reduce AML risks without having to send confidential customer information to other VASPs."
"The rules we are implementing are largely inspired by what the traditional banking industry is implementing through centralized networks like SWIFT," he added.
Kech added that as a former SWIFT employee "for 18 years," he was sure that "there could have been more efficient ways to meet the AML/Combating the Financing of Terrorism objectives." And he opined, "My wish is that the FATF were more open to listening to alternative solutions of meeting our common goals."
The CEO added that a challenge that still remains is the mix of approaches to achieve account verification — from blockchain-based, to certificate-based, through to closed-network or bulletin board lookup — which may lead to ongoing problems with interoperability.
The company is in the process of applying to be licensed by the Monetary Authority of Singapore (MAS). According to the CEO, while they had many of the required processes and procedures in place, in order to fulfil some specific MAS requirements, and by implication, the obligations of the FATF Travel Rule, they had to engage two third-party solution providers "to maximise our reach to other VASPs."
Nevertheless, he said that FATF recommendations will help the industry mature.
The next V20 summit will take place online on November 16-18, and its organizers stated in a press release that it is reconvening for the first time since its inaugural summit, held parallel to the G20 summit in Osaka last year, "in response to new regulatory challenges set forth by the Financial Action Task Force." (The 2020 G20 Riyadh summit will be held on 21–22 November.)
This year, attendees include global regulatory heavyweights, such as the American Treasury and its anti-money laundering and terrorist financing unit, the Financial Crimes Enforcement Network (FinCEN). The Singaporean central bank and the MAS will also be in attendance, as will Japan's top financial and crypto regulator, the Financial Services Agency.
The 'sunrise' issue
The Onchain Custodian chief also made note of the so-called "sunrise" issue. This phenomenon is a potential rule wrinkle caused by the fact that the nation-states that have already agreed to enshrine the FATF guidelines into their own legal code will pass laws and begin enforcing them at very different times, potentially causing temporary imbalances for what is very much a global industry.
But, he opined, having the chance to speak to regulators in person (albeit via the internet), would help with issues like these, adding,
"We are hopeful that through 1-to-1 meetings and events like next week's V20, the industry is able to engage with regulators around the globe to allow for the progressive implementation of these rules rather than adopting an all-or-nothing approach."
Anson Zeall, the convener of the V20 Summit, as well as the founder and chairman of the International Digital Asset Exchange Association (IDAXA) industry group, told Cryptonews.com,
"Sunrise requires not a 'stick' approach but a 'carrot.' The benefits of growing the Virtual Asset sector needs to be promoted, and the industry bodies like IDAXA, are ready to interact with regulators that are ready to regulate the virtual asset industry in a balanced manner."
Zeall, who is also the founder and chairman of the Association of Cryptocurrency and Blockchain Enterprises and Startups Singapore, added that progress in the wake of the Osaka meeting had been "positive," but added that "more could be done."
He claimed that a "best-case scenario" for the summit would see "another 12-month assessment and feedback from the industry all taken into account."
He also expressed a wish to see the dialogue between industry groups and regulators "enhanced to the next level," although he claimed that talks were already in a "very good" place.
___
Learn more:
Crypto Regulation in 2021: The Piecemeal Approach & New Winds
Red Crypto Flags by FATF
BitGo Says Its Wallet Will Help Exchanges Comply with FATF Travel Rule
US 'Largely Compliant' with FATF Recommendations, but Issues Remain
Crypto Exchanges Found a Way to Solve Major Regulatory Headache
This is Where STOs are Ahead of the Rest Crypto Industry
How the New FATF Rules Will Open up Crypto to a Layer of Middlemen
---