How the New FATF Rules Will Open up Crypto to a Layer of Middlemen
VASPs might not be able to interpret and implement the new FATF guidelines themselves. However, VASPs may be given some elbow room in interpreting the new guidance.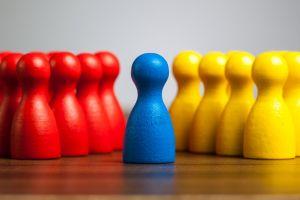 The new guidelines by the Financial Action Task Force (FATF), a multi-government body, have profound implications for how cryptocurrency exchanges and some other virtual asset companies operate. It requires them to collaborate with major financial service companies, with blockchain analysis firms, and with cryptocurrency organizations.
At the same time, the new regulations will also enable a whole class of corporations and outfits to insert themselves into the cryptocurrency ecosystem, and to profit from it.
More complex requirements
On the one hand, the FATF guidelines simply ratify what many countries – such as the U.S.A. and Japan – have already implemented with regards to KYC (know your customer) and AML (anti-money laundering). Yet on the other, they also introduce a number of new, more complex requirements, which oblige virtual asset service providers (VASPs) to improve their game considerably and which also require a degree of coordination between organizations.
For one, transactions themselves need to be routinely monitored, ostensibly to detect unusual and potentially criminal patterns.
Secondly, a new 'travel rule' necessitates that exchanges and money transmitters share customer info with each other, so that one exchange can confirm, for example, that a customer on another platform it's sending 10 bitcoins to has a verified identity.
What does it mean for crypto?
Cryptocurrency exchanges and service providers might not be able to interpret and implement the new FATF guidelines themselves. They'll need help from a range of financial services firms (e.g. PwC, Deloitte), legal firms, crypto associations, and regulators, which will all play a role in outlining what the guidelines mean in the context of their specific businesses.
Work is already underway in this area. Ron Tucker, the President of Blockchain Australia and the convenor of the V20 Summit of major cryptocurrency firms, tells Cryptonews.com that the summit helped the industry work out how it would manage to adapt to the rules.
"The event saw a Memorandum of Understanding signed for the creation of a new international VASP association, known as the International Digital Asset Exchange Association (IDAXA)," he says.
"Additionally, we were joined by some of the world's leading professional consulting firms including Deloitte, as well as global law firm, Norton Rose Fulbright, who are both well placed to support industry in these efforts."
In other words, consulting firms such as Deloitte and law firms such as Norton Rose are seeking to insert themselves as middlemen between VASPs and the new FATF guidelines. And their advice, consulting and guidance won't come cheap: as an indirect example, PwC charged around GBP 2.5 million (c. USD 3 million) a week for its input in the 2018 liquidation of UK construction company Carillion, while in the same year Deloitte charged USD 32 million in 'advisory fees' to investment firm KKR.
New infrastructure
Yet aside from having to pay hefty fees to box tickers, exchanges will have to work out how they can comply with the travel rule. As explained to Cryptonews.com by Teana Baker-Taylor, the executive director at Global Digital Finance (which was a partner organizer in V20 event), this will require a substantial industry-wide cooperation.
"Today, there is not a global solution for this transfer of information in place, so identifying a solution and a governance model to oversee it is a critical next step for the industry."
Because of this lack, it's likely that a whole new infrastructure of cross-platform monitoring will have to be developed, with the companies offering such services also set to charge a premium for the privilege.
Chainalysis is one of these companies, and it has already advertised its services in a blog published in June, when the new FATF rules were announced.
"First, Chainalysis KYT (Know Your Transaction) provides VASPs and FIs [financial institutions] with automated transaction monitoring with custom risk models to satisfy VA [virtual asset] transaction monitoring obligations. Furthermore, using KYT, VASPs and FIs can identify VASP counterparties in real time."
What this indicates is that blockchain analysis firms such as Chainalysis will grow in importance and profitability as more crypto platforms endeavor to comply with the FATF's latest guidance.
"Many niche consultancies, including ones that presumably already may have sprung up to serve the VA industry, often may develop a basic template that covers what needs to be in the VA businesses' policies and procedures," explains Kathleen Scott, a New York Sr. Counsel at Norton Rose Fulbright. "They could then adapt and take it to VASPs and work with them to adapt the template."
Possible leeway?
Of course, one possibility is that, instead of having to spend a small fortune to financial consultancy firms and cross-blockchain service providers, VASPs may be given some elbow room in interpreting the new guidance.
"I think the capacity of the regulators and the regulated is going to be a very significant issue," Roger Wilkins AO – a former president of the FATF – tells Cryptonews.com.
"Particularly for developing countries that already are stretched by AML standards. There will be lots of room for arbitrage I suspect."
Given that Wilkins is a former president of the FATF, his words should be taken seriously, even if it might seem improbable that the organization will give crypto an easy ride. As he concludes, "The 12-month review will turn out to be a very important exercise in refining implementation expectations."
---