Why SWIFT Believes It's Catching Up with Ripple in the Race for Speed
"SWIFT gpi payments are typically made within minutes or even seconds." SWIFT gpi is carrying over USD 300 billion a day in 148 currencies across more than 1,100 country corridors.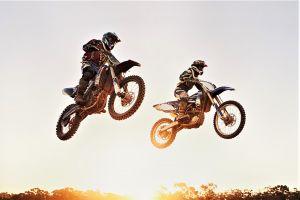 SWIFT says it isn't scared of blockchain. Yes, despite all the articles proclaiming that the likes of Ripple would disrupt banking and make cross-border payments delightfully fast and cheap, the Society for Worldwide Interbank Financial Communication (SWIFT) has been gradually overhauling its network over the past couple of years.
However, even though the development of SWIFT's gpi (global payments innovation) system has accelerated and strengthened its protocol, there are still questions as to whether this will be enough to make it as quick and as efficient as blockchain-based payment protocols.
SWIFT by name, SWIFT by nature?
For those who aren't aware, SWIFT gpi is a new "suite of cloud-based tools" based on "existing messaging standards and bank payment processing systems" (as SWIFT's own website puts it).
Through the use of these tools, banks and corporations are able to send cross-border payments more quickly than if they were using SWIFT's pre-existing network. It also permits them to track payments and monitor compliance with SLA (service-level agreement) contracts, both of which help to provide something of an alternative to the transparency of blockchains.
"SWIFT gpi payments are typically made within minutes or even seconds," explains Wim Raymaekers, SWIFT's global head of banking markets. "On average, 40% of SWIFT gpi payments are credited to end beneficiaries within five minutes. Half are credited within 30 minutes; three quarters within six hours; and almost 100% within 24 hours."
This represents a marked improvement over the current SWIFT system, which can require anything from one to five days to complete. However, even if it is an improvement, it seemingly doesn't match the speeds offered by Ripple, as explained to Cryptonews.com by a spokesperson for the company.
"RippleNet [a global payments network] is the most efficient way to send money globally, as it allows financial institutions who are part of the network to send cross-border payments instantly, reliably and at a fraction of the cost of traditional payment options," they argue. "Our blockchain system uses bidirectional messaging and atomic settlement, which enables banks to reduce delays in cross-border payments and provide almost real-time settlement."
That said, SWIFT affirms that it's still in the process of developing gpi, and will soon introduce a range of new features.
These include "an integrated pre-validation service to enable the speedy identification and elimination of errors in payment messages," says Wim Raymaekers. "This will be complemented by a post-payment investigation and reconciliation service that will allow for fast resolution of the remaining factors."
In other words, by pre-approving transactions and by leaving certain checks to the post-payment stage, SWIFT believes that it can push the speed of its gpi system even further. Indeed, Raymaekers states that it's aiming to rival Ripple's timeframes.
"Last year, SWIFT successfully trialled an instant cross-border SWIFT gpi payments service in the Asia-Pacific region," he said. "Working with banks in Australia, China, Thailand and Singapore, the pilot successfully demonstrated that by leveraging gpi, we could inter-connect real-time domestic systems, enabling almost-instant cross-border payments, even when they involve domestic settlement and non-gpi banks."
___
SWIFT gpi explained
____
Human error
There's little doubt that SWIFT is making a concerted effort to evolve. But even with the introduction of pre-validation and post-payment investigations, it's unlikely that it will be able to complete all or the vast majority of its transactions within a few seconds.
That's because, as the announcement for its recent pre-validation pilot made clear, errors in payment information (e.g. details of the recipient) "often hold up those payments that take longer."
And because someone on the receiving end of a payment might enter their details incorrectly (e.g. their bank account number), the only way to rectify this is for the sender (or their bank) to contact the recipient and ask for the correct number.
There's also the fact that SWIFT gpi is actually based on existing technologies, as pointed out by Ripple's spokesperson.
"SWIFT gpi is a much needed upgrade to an outdated payment infrastructure system," they say. "However, it is not transformational because it still uses the same unidirectional messaging that is not connected to any settlement process."
As suggested above, this means that even though SWIFT gpi allows for faster messaging between banks, this doesn't always translate to the faster completion of transactions.
Incumbents have it easy
Of course, having a technical and performance advantage is one thing, but SWIFT has arguably the biggest advantage of all: incumbency.
Put simply, pretty much every bank in the world uses SWIFT (it currently serves 11,000 financial institutions). It's therefore unlikely that any major bank would want to move away from SWIFT in favor of a challenger network, at least not without this challenger promising significantly superior performance.
And given that the majority of banks in the world are already connected to Swift, it's plausible to assume they'd prefer to use gpi, which Raymaekers notes is already witnessing fairly rapid adoption.
"SWIFT gpi is carrying over USD 300 billion a day in 148 currencies across more than 1,100 country corridors," he says. "Furthermore, it's on track for global adoption by the end of 2020 – making it a truly ubiquitous proposition."
According to Raymaekers, the percentage of SWIFT cross-border transactions using gpi rose from 15% to 56% in 2018. "More than 3,500 banks, accounting for 85% of SWIFT's total payments traffic, have committed to adopting gpi," he adds.
It therefore seems likely that, even with Ripple's practical superiority, SWIFT won't be going away anytime soon.
Meanwhile, in January, SWIFT announced that they will be integrating technology from enterprise blockchain software firm R3. The first version of the new service will use R3's blockchain platform Corda Settler, an application aimed to facilitate global cryptocurrency payments within enterprise blockchains. R3 said the Ripple's XRP cryptocurrency is the first globally recognized cryptocurrency to be supported by Settler.
"We're exploring interconnectivity with a lot of things," SWIFT CEO Gottfried Leibbrandt said back then, adding that their "new gpi platform is extremely interoperable and open."
---