Kraken Mulls Lightning, Telegram Chief Donates Bitcoin + More News
Crypto Briefs is your daily, bite-sized digest of cryptocurrency and blockchain-related news – investigating the stories flying under the radar of today's crypto news.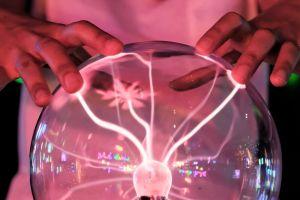 Source: Adobe/Natt
Exchange news
US-based crypto exchange Kraken might launch support for the Bitcoin Lightning Network by the end of the year. In response to a question on the timeline for integrating this technology, the company's Bitcoin Strategist Pierre Rochard tweeted: "This year, 2020, fire me if it doesn't happen." No additional information is available at this point.
Coronavirus news
Telegram chief Pavel Durov has made a bitcoin (BTC) donation to a COVID-19 charity, per RBC. The news outlet states that Durov gave BTC 10 (more than USD 90,400) to an initiative run by prominent YouTuber Yegor Zhukov, a student at Moscow's prestigious Higher School of Economics. Zhukov has been raising money to help fund payments and support for Russians who have been hard hit by the coronavirus pandemic.
Libra news
Libra to make the process of commerce and payments "a lot easier," helping the economy, and Facebook "will be able to participate in some amount to that value creation <...> through higher prices in ads if businesses are succeeding using these tools," Mark Zuckerberg, CEO of Facebook, said during a shareholder call yesterday.
Blockchain and DLT news
Russian oil and gas giant Gazprom says that it has successfully piloted a blockchain-powered digital bank guarantee issuance using Masterchain, a blockchain network operated by the country's Central Bank, reports Fintechru. The company says its Gazprom Neft gas subsidiary carried out the pilot transaction, doing away with paperwork in favor of smart contracts, and wants to roll out commercial use by the end of the year.
Intel has struck a blockchain cooperation deal with Alibaba's Ant Financial subsidiary, reports 36Kr. The companies stated that they will co-work on a blockchain-powered solution that would allow small and medium-sized businesses to lease IT equipment. The parties added that the move would speed up digital transformation of smaller companies, with many suffering disruptions to their cash flows and supply chains in the wake of the coronavirus pandemic.
LG has joined the governance council of Hedera Hashgraph (HBAR), per a press release shared with Cryptonews.com. The council also comprises business heavyweights such as Boeing, Deutsche Telekom, Google, Japan's Nomura and University College London. LG stated that it is the "sole home appliance manufacturer to join the Hedera governing council" and "will work with Hedera and other members of the council to identify ways that distributed ledger technology can benefit consumers and supply chain partners by enabling seamless transactions. All Hedera Governing Council members have agreed to run nodes on the Hedera Hashgraph network.
Gaming news
Dapper Labs, a blockchain company and creator of the Ethereum-based non-fungible token (NFT)-powered game CryptoKitties, has launched its upcoming NBA Top Shot game in beta, revealing the tokenized and collectible highlights from basketball stars. The next phase is inviting fans into the beta, says the blog post.
DeFi news
Decentralized custodian RenVM Mainnet has been launched, which its creators, open protocol Ren, say will bring interoperability to decentralized finance (DeFi). Per the announcement, RenVM mints and burns digital assets 1:1 on Ethereum as ERC20s. This means that users can use real BTC, BCH, and ZEC in any DeFi app to trade, lend, and leverage these assets as they would with any other ERC20. It can currently be used on RenBridge, Uniswap, and 1inch, with more integration coming soon.
Legal news
Plaintiffs in the Kleinman v. Wright lawsuit, against computer scientist Craig Wright who claims to be the anonymous Bitcoin creator Satoshi Nakamoto, are arguing that Wright's list of BTC addresses meant to support his claim is false, and that he's hiding the real list. As evidence, they're pointing to the addresses Wright's claiming are his but which somebody signed calling him a fraud. Per the new motion, the plaintiffs are asking the court to issue case-terminating sanctions which would include imposing a judgement against Wright for bad faith conduct.
Investment news
Swiss securities giant SIX Group is leading a USD 14 million series A investment into Omniex, an enterprise infrastructure provider building investing tools for institutional investors, getting a 12% stake in the company and a seat on the board of directors, reports Forbes. Other investors are Jump Capital, Wicklow Capital, and Sierra Capital. With a previous seed round of USD 10 million, the total amount raised by Omniex is USD 24 million.
A leading South Korean actor has admitted he lost around USD 121,000 on a crypto investment gone wrong. Per MBC, Lee Dong Jun, a taekwondo star turned singer and movie/TV actor told viewers on top-billing TV talk show Radio Star that he had taken the decision to invest in an unnamed token after taking advice from his son.
---