Is Crypto OTC Trading for You?
Disclosure: Crypto is a high-risk asset class. This article is provided for informational purposes and does not constitute investment advice. By using this website, you agree to our terms and conditions. We may utilise affiliate links within our content, and receive commission.
If you have tried your hand in crypto trading, you've probably also heard of over-the-counter (OTC) trading. This term is not unique to cryptocurrencies: it exists in the world of traditional finance as well, and simply means that trading is done without the supervision of an exchange.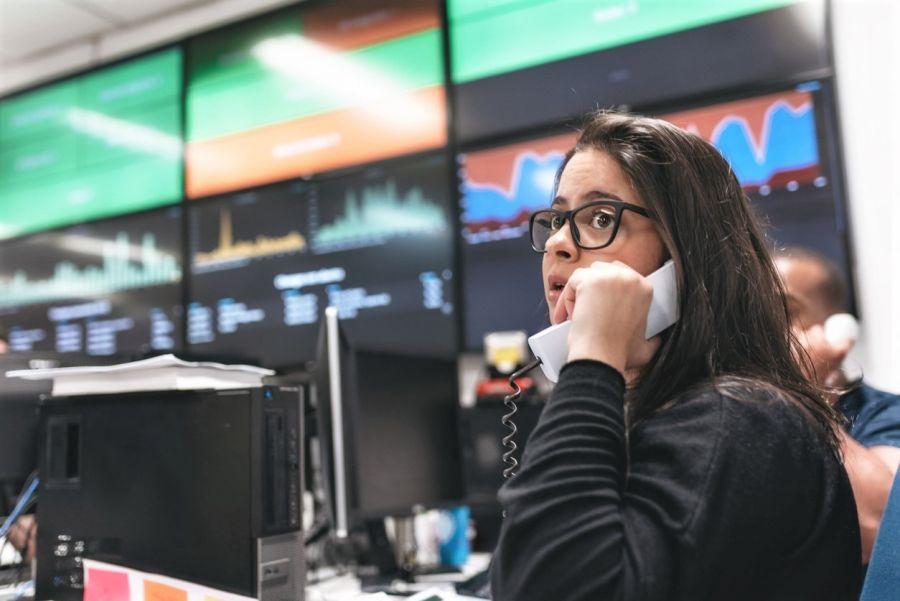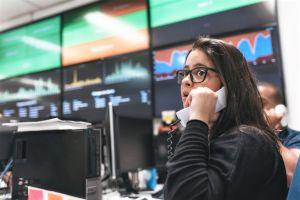 In OTC trading, orders are not publicly listed, and clients only use a broker to trade with each other, without (hopefully) anyone else knowing about the transaction.
Some crypto exchanges are also offering OTC trading and some of their clients may wonder is this service for them and whether they can use it? Hopefully, you'll find answers below.
Why Use OTC?
What's the purpose of using an OTC method of purchase instead of a cryptocurrency exchange? Let's go over a few reasons why some people prefer the former:
Liquidity: exchanges can have lower liquidity than ideal, so if you are looking to invest more, going OTC might be your safest bet;
Price protection: if you're looking to buy/sell thousands of BTC, for example, you might well hurt the price if you do it through an exchange. Simply selling it without the transaction showing up elsewhere, can help prevent that;
Anonymity: If you're buying a lot of BTC – or any other asset – chances are you want to protect your identity. Skipping exchanges and buying directly from someone can help you keep a low profile, as many already know that Bitcoin is not really anonymous;
Having gone through all these perks of using OTC instead of exchanges, it's obvious that OTCs are best suited for investors who want to invest a lot of money.
For example, in spite of the difficult market in 2018, cryptocurrency finance company Circle said that OTC trades generated nearly USD 24 billion in notional volume last year, while the average OTC trade stood at around USD 2 million.
"OTC is for high-volume trades and is restricted to accredited investors only. It's not a feature that an average customer would benefit from," a spokesperson from cryptocurrency exchange Coinbase told us. Coinbase also has an OTC trading desk since November 2018, and the service is available for users of Coinbase Prime – that is, financial institutions looking to trade with business funds.
"OTC trading creates wide flexibility for companies, unlike ordinary exchanges. Traded assets can perfectly fit the requirements of the consumer with steady conditions and rates. <…> The limited amount of regulations in off exchange trading is bringing more opportunities for new participants which can customize their risk exposure," said Gilad Raz, CEO of Fokoya, the company behind Blockium, the peer-to-peer trading platform that combines the gaming world and investing.
With the institutional adaptation of crypto assets, the demand for OTC trading has grown in the last few years, confirms Kapil Rathi, Global Head of Trading Markets at AlphaPoint, a provider of software solutions for both primary issuance and secondary trading in the crypto space.
"Large institutions use OTC trading to trade sizeable amount of crypto assets when they can't find enough interest at their desired price levels," he said adding that retail or small traders can also benefit from OTC trading to gain exposure to less liquid assets where generally the liquidity is almost non-existent.
The company also provides an eOTC trading platform to brokers and exchanges who operate OTC trading desks, which allows trading of hundreds of cryptocurrencies and supports an end to end OTC trading workflow.
"With this platform, operators can make custom markets for their customers, extend credits and manage settlement with an intuitive user friendly interface," Rathi said.
Where Can I Find It?
If you have decided to use OTC trading rather than an exchange, you will want to know where to start. There are several options, all tailored to different needs:
Chatrooms and even social media: there are both private and public chatrooms designed for buyers and sellers to find each other, on services such as Telegram, Skype, IRC, and even LinkedIn. As previously reported, hundreds of millions of dollars in crypto trades daily over Skype;
OTC Brokers: brokers are intermediaries who find buyers and sellers, and they have their own websites.
LocalBitcoins: perhaps the most famous place for OTC trading, LocalBitcoins is not an exchange in the traditional sense – rather, it connects buyers and sellers similar to a broker, but without them acting as intermediaries;
All of these methods have their own drawbacks and risks, especially since most of the time, large sums of money are involved. Although the well-known saying, "never invest more than you can afford to lose," is often repeated, in this case it bears repeating once more, as well as urging you to do your own research.
Here you can read about 5 Mistakes to avoid when trading crypto in the OTC market.
Drawbacks and Risks
One of the biggest risks of OTC trading is security. From scammers taking advantage of naive traders, to sellers insisting you bring them cash to a predetermined meeting place, there are many risks that could leave you much poorer than you started with – but these are mostly confined to sites such as LocalBitcoins and can be prevented, in most cases, by simply refusing to take part in any deal that seems shady.
Another risk (that can be turned into a positive thing) is the fact that the marketplace is completely open and you're not bound by exchange prices. You could trade any X amount of Bitcoin for any Y amount of Ethereum, regardless of what the current going rate is, if you want to – and if you can find someone who wants to trade with you. This also means that you may pay much more than the going rate, but you could also strike a bargain.
Liquidity is another concern: if you're looking to reap all the benefits of OTC trading, you're presumably eschewing more traditional crypto exchanges for this exact reason – they have nowhere near enough liquidity to cater to your needs. Bitcoin is far from a problem in terms of liquidity and OTC, since many miners are often happy to sell their profits, but altcoins can be difficult. This is why many exchange-provided OTC trading desks offer a very limited range of assets.
Speaking of exchanges, their OTC trading desks have a unique drawback: you have to play by their rules, which are often much more strict than other ways, even though they provide more security for the investor. For example, the minimum threshold for an OTC trade at Poloniex and Bittrex is set at USD 250,000. Binance has a similar restriction, but theirs is crypto-centric: only transactions larger than 20 BTC will be carried out over their OTC. Meanwhile, at Coinbase, you have access to OTC only if you're using Coinbase Prime – which is a service specifically tailored to institutional investors.
---