ICO Bounty Programs. What's in it For You?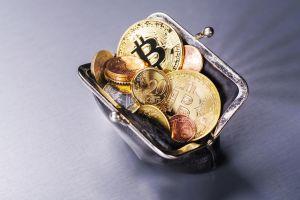 To help promote their projects, many initial coin offerings (ICOs) set up a so-called "social media bounty campaign". In this article, you will discover what social media bounty programs are and what role they play in the ICO market.
What is a social media bounty program?
In the digital world, bounty programs have their origins in the online gaming sector. Gaming companies started to offer bounties as a reward to developers who took part in the development of the game. In simple terms, a bounty program is an incentivized reward system offering by businesses to individuals who want to contribute to a project.
In the cryptocurrency world, bounty programs are commonly being used by blockchain projects that are looking to raise funds through an initial coin offering. These bounty programs reward users for reporting bugs, suggesting improvements to the network, and - most commonly - are being used as part of an ICO's marketing campaign to encourage a project's community to promote it on social media in exchange for payment in the project's new digital token.
This creates a win-win scenario for both startups and cryptocurrency users as the startup project receives much-needed promotion in the right social media channels while cryptocurrency users are rewarded with digital tokens for their efforts.
For example, bounties are paid for completing tasks such as creating a YouTube video or a blog post that promotes the project, writing a tweet that highlights the project's benefits or posting about the project in a positive light on Facebook.
ICO projects usually reserve one to three percent of their tokens for their bounty hunters and bounties are usually paid out a few days after the token sale has been completed.
Interestingly, social media bounty programs have become particularly popular among cryptocurrency users in developing countries who use the digital tokens they receive as rewards to supplement their incomes.
One can find bounty program lists on websites such as Icodrops.com, icobountyhunt.com, Icobench.com and others.
How social media bounty campaigns affect ICO performances
As you would expect, social media bounty campaigns can be highly beneficial for blockchain projects that are conducting token sales as they not only help to build a community around a project but also enables its community members to act as "cheerleaders" for the project in exchange for small amounts of the newly-issued digital tokens.
Generally speaking, the more exposure an ICO receives in the media, the more likely it will hit its funding target. Hence, the more users it can recruit to highlight the benefits of the project on social media, the broader the project's reach will become. For that reason, professionally run token sales will often put a strong focus on their social media bounty campaigns as they have become an integral part of a successful ICO marketing strategy.
When asked about the effectiveness of running a social media bounty campaign during an ICO, Bernhard Blaha, co-founder of the decentralized e-sports betting project Herocoin, which raised USD 2 million worth of ETH during its token sale in autumn 2017, told Cryptonews.com:
"For smaller teams that need to market globally, [social media bounty campaigns] seem to be a good way of efficient marketing by outsourcing it to affiliates. It helped us in spreading our messages internationally by using multiplier effects, hence driving traffic parallel from all over the world and lowering language barriers, but one shouldn't underestimate the time and financial resources for set-up, management, and control as well as payouts which are only projectable to some extent."
Drawbacks of social media bounty campaigns
While well-executed bounty campaign can work wonders for the success of an ICO, the unfortunate reality is that many users who partake in the social media bounty program do not really care about the project and are only involved to make easy money. This, in turn, can lead to a suboptimal performance by the bounty hunters who often end up spamming Facebook groups or the BitcoinTalk Forum in an attempt to earn as many bounty rewards as possible.
Not only does that abuse the system and end up costing the startup money for little to no value in return, it can even hurt an ICO's credibility as it could be seen as conducting an unprofessional marketing campaign. Hence, it is important for startups looking to launch a token sale to hire experienced experts for their bounty campaigns that can ensure that the campaign will yield a positive return for the project.