Global Regulation Will Help Crypto Go Mainstream - Former Regulator
More quality regulation, such as Gibraltar's updated guidance on crypto companies, is beneficial for those companies, end users, and the whole crypto space, leading to increased adoption, according to Nathan Catania, Partner at Gibraltar-headquartered XReg Consulting, a group of former regulators and assurance professionals specialized in crypto assets regulation.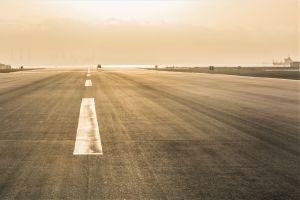 The individuals in this team of consultants have all, in some way, been involved in establishing the distributed ledger technology (DLT) framework in Gibraltar, Catania told Cryptonews.com. He was previously working at the Gibraltar Financial Services Commission (GFSC), where he held the role of Technical Specialist – DLT, helping the formation of the guidance.
The GFSC has recently updated its guidance notes for DLT providers, as it calls the crypto companies there. More regulation might actually lead to more, not less adoption, reminded Catania, as they will create trust in these types of companies, whereas some people, companies might be too afraid to engage with the crypto space otherwise.
"I think that jurisdictions will eventually start adopting these types of frameworks. But if anything, it's only going to help crypto become more mainstream. It is going to get people more comfortable with crypto, and I think that everyone's going to benefit from crypto being regulated globally," Catania said.
With more regulation come higher costs, which is challenging for a smaller player, he added, noting that "it seems that regulation always favors organizations that have the ability to bear the costs." However, he continued, the benefit is more compliance, which leads to more clients and users, which usually means more profit.
This is directly connected to benefits for any potential, new, and existing user, as they enjoy high standard in "terms of everything," from corporate governance to consumer protection, as well as the assurance that DLT providers operate to the standard of any other regulated financial services business. This, in turn, inspires a sense of security and confidence in the provider. Speaking of these companies, Catania said that:
"They're going to be held to high standards, they're going to have to do things that no other regime really asks for right now."
Privacy issues
"And there's quite a lot of privacy issues here," he added. Whereas crypto started off as very private, "it's moving to what is a bit more like traditional financial services product," where one might expect know-your-customer (KYC) procedures, or an exchange asking questions about an unusual transaction. Once a provider is licensed, existing users may be asked for more information as well. This may prove to be difficult for some users.
On the other hand, "where you will see benefits as a user is, for example, if you need to make claims." For the past two years, the providers have had to segregate customer from company funds into separate crypto wallets. If a regulated company, let's say, goes bankrupt, there might be protections already in place that would allow users to claim back their money, or the company will already have the crypto in a reserve segregated from the company's fund.
"So I think definitely you will see changes even as existing users. As we move into crypto companies getting more and more regulated, you will see a lot of changes," Catania said.
The Partner at XReg Consulting added that the regulator had set up a specialized DLT team, initially working with crypto industry experts, which meant that the GFSC let the industry "shape" some of the standards that were being set, "at least in the beginning."
Flexible framework
The framework itself is principles-based, where each principle is accompanied with detailed guidance, followed by supervision upon receiving the license. It is not a prescriptive set of rules that are applied in the same manner to all financial services and businesses, making Gibraltar's approach flexible for both the regulator and the DLT provider (especially compared to rules-based guidance, like the incoming MiCA in the EU). Therefore, crypto companies can work within the framework, instead of having "to completely change their model to fit into the regulation."
This, argued Catania, further enables companies to stay innovative and the regulator to adapt the guidance when needed, particularly given the fast-changing crypto space. "I personally think [the framework] fits very well with these more innovative models like decentralized finance (DeFi), where if you try and fit [it within] a rules-based regime, I think it will be very difficult to make it work."
The British Overseas Territory has very high standards, Catania stressed, and getting a license from the crypto-knowledgeable regulator is difficult. But, "the Gibraltar regulator has now effectively come up with a new manual," and if this guidance is followed, the chances of obtaining the license are "very good."
Gibraltar has 13 licensed companies and "quite a few" more in the pipeline, said Catania. "The regulator has been quite busy processing applications." This number will grow, he added, but due to the high standards "I don't think they're gonna attract hundreds of companies [...] Gibraltar will rather have maybe 20, 30, 50 quality companies than letting in hundreds."
"Gibraltar is considering elements that I think very few regulators are even thinking about right now such as stablecoins, airdrops, and decentralized finance (DeFi)," he said.
Furthermore, Gibraltar has a draft regime for token issuance which is "only going to get investors more comfortable to engage in these token offerings," Catania concluded.
____
Learn more:
EU Goes for Crypto Regulations Slam Dunk
Crypto 'Is Now Finally Being Taken Seriously' By Taxman - PwC
US Regulator To Clarify Whether Banks Can Hold Monero & Other Privacy Coins
BitMEX Case Might Prompt a Closer Regulatory Look into DeFi
Regulators May 'Disallow Trading on DEXs Entirely,' Investor Warns
Exclusive: Gibraltar Minister on Regulation News and Brexit Impact
---