A New 'Wave of Regulatory Obligations' Over Crypto Players in EU
In what is described as the most comprehensive regulatory framework for cryptoassets to date, a leaked EU draft document reveals that both issuers of cryptoassets and providers of related activities will have to make crucial choices as they face what is described by industry experts as a "wave of regulatory obligations."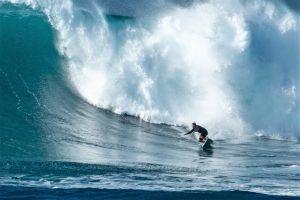 The leaked document, titled Markets in Crypto-assets Regulation (MiCA), went into great detail on how the EU wants to regulate cryptoassets, with a particular focus on fiat-pegged stablecoins.
A copy of the 167-page draft was obtained by XReg Consulting, a firm that specializes in digital asset regulations, which said in a comment sent to Cryptonews.com that they expect the new regulations to "shake up the industry" both inside the European Economic Area (EEA) and around the world.
Affected firms need to "brace themselves for a wave of new regulatory obligations," and hence make "important strategic decisions that will dictate the future success of their business," the consulting company said.
Also reporting on the draft document was the EU-focused news outlet EURACTIV, which said that the final version of the document is expected to be presented "in the coming weeks," making the EU the first major jurisdiction to regulate cryptoassets.
And according to EURACTIV's report, stablecoins, referred to in the document as "asset-referenced tokens" or "e-money tokens," appear to be an area of particular concern for the EU regulator, with far stricter oversight proposed than for other cryptoassets.
Stablecoins that are deemed to be "significant," will fall under the supervision of the European Banking Authority (EBA). The EBA will, in turn, have powers to conduct investigations, on-site inspections, and impose fines of up to 5% of the issuer's annual turnover, EURACTIV's report said.
In terms of its full applicability, however, the proposed rules apply to far more players than just stablecoin issuers. Instead, it refers to a broadly defined group called "crypto-asset service providers" (CASPs) and "issuers of cryptoassets," which combined covers anyone who offers cryptoassets to third parties.
And according to the draft, anyone developing cryptoassets targeted at the EU market must produce a white paper that needs to be approved by both national and EU regulators before the issuer can start operating – a change in policy that undoubtedly will present a major challenge for the industry.
Moreover, Xreg Consulting said the proposed rules will harmonize crypto regulations across the entire European Economic Area (EEA), and "replace any national legal and regulatory regimes for cryptoasset activities."
"An EEA-wide approach means that CASPs authorised in one Member State will gain access to the Single Market by passporting their services," the firm added.
Up until now, cryptoasset issuers have largely operated in a regulatory gray area globally, and it remains to be seen if major players in the industry will comply with the new regulations, and if not, what EU regulators will be able to do about it.
Meanwhile, as reported in September, Japan's top financial regulator, the Financial Services Agency (FSA), hinted that companies and organizations dealing with cryptoassets and stablecoins needed to abide by strict anti-money laundering (AML) and anti-terrorism financing compliance protocols and suggested that "new rules" could be introduced later in the year.
Meanwhile, a new white paper by international law firm Perkins Coie claims that regulated financial institutions can ensure compliance with AML obligations when supporting privacy tokens.
__
Learn more:
The DeFi Sector Is Breaking The Law - It's Time to Act
'The Game Has Changed,' Says Arthur Hayes As BitMEX to Verify All Its Traders
---