Crypto's Travels: 20 Crypto Jokes
Another week of crypto fun and unpredictability is almost behind us. Let's check out a few things that happened, before moving on to the jokes of the week.
In Bitcoin news: we saw Bitcoin sneaking to USD 13K, with altcoins struggling to keep up, then finally hitting it for the third time this year, but shortly. In a not-surprising turn of events, it dropped below USD 11.5K.
In Singapore news: the authorities are building a global crypto and blockchain hub, while the IRAS proposed the exemption of some crypto transactions from goods and services tax.
In South Korea news: there might be new blockchain businesses coming to the East Asia crypto scene, local governments in South Korea, but also Argentina, are setting new blockchain goals, Samsung added six new dapps to its Galaxy S10 smartphone's blockchain wallet with more to follow, Kakao's platform Klaytn sacrificed decentralization to be up to 15 times faster than Ethereum, and Kakao may be talking to Samsung about a blockchain cooperation.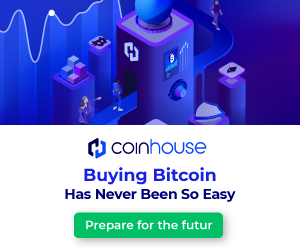 In the US news: Facebook is trying to ease the concerns about Libra by Washington lawmakers, in the meantime revealing that Libra and Colibra will not expand to the Indian market; the IRS will update its cryptocurrency guidelines; the battle between the New York Attorney General and Bitfinex continues; SEC and FINRA explain rules for crypto brokers; and the first-of-its-kind digital token offering gives retail investors previously unattainable opportunities.
In many other news: the Litecoin halving should already be priced in, according to LTC's creator; Ether rallied, while CELR and BTT continue to drop despite the good news; Justin Sun reassured users that everything is fine after fake news hit Tron; Opera's crypto wallet for Android added support for BTC and Tron; Binance launched margin trading on an upgraded version of its trading platform; and while Russia puts brakes on crypto-legislation yet again, Goldman Sachs goes 'further than ever before' into crypto.
__________
To get us started, what say you, sir?
Cryptocurrency is the first money in the world that is governed entirely by memes and not the aesthetic-poetic apparatus of drunk bankers. This alone should give you pause.

— Palley (@stephendpalley) 7 July 2019
__
Would you look at that...
1 Satoshi is now worth more than:

1 Indonesian Rupiah (IDR)
1 Vietnamese Dong (VND)
1 Iranian Rial (IRR)
1 Guinean Franc (GNF)

😬

— Christopher Bendiksen (@C_Bendiksen) June 22, 2019
__
When you upgrade your style.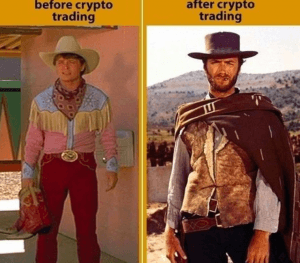 __
Ugh!
Altcoins before and after BTC pump pic.twitter.com/LZED2ccjzB

— Hector (@HectorCrypto) 26 June 2019
__
Never forget.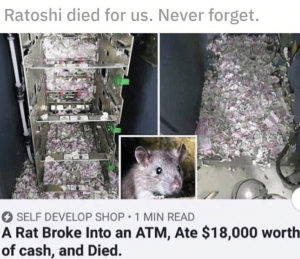 __
...And the crowd cheered and a few happy tears were dropped.
Stolen shamelessly from @EvilSpock on Telegram.

Passed on with pride! pic.twitter.com/QfWECLQpEC

— Billfodl (@Billfodl_Wallet) June 27, 2019
__
But the guy was just scientifically cutting the price to USD gazillion K... What happened?
That's it boys and girls. $BTC is going to 0 and further. (negative $2600ish)

But what a ride it was! pic.twitter.com/Onpag3MEvT

— Galaxy (@galaxyBTC) 11 July 2019
__
Stating a fact.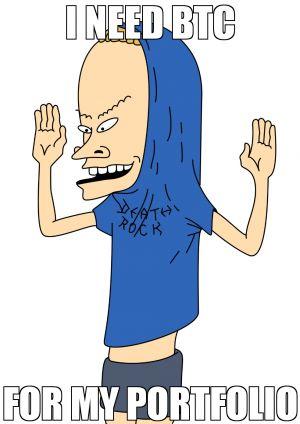 __
Speaking of facts.
Shit happens. pic.twitter.com/QDfZnWFizk

— Crypto Rand (@crypto_rand) 10 July 2019
__
A classic!
$BTC #Bitcoin pic.twitter.com/MfwAQQjOjR

— Squeezy (@cryptoSqueeze) July 10, 2019
__
Make yearly salaries...lose yearly salaries...
Tfw your friends are doctors and lawyers but you make their yearly salary in ten minutes trading PiggyCoin while eating cereal at 4pm pic.twitter.com/Ke9PKS9aPG

— KING CO฿IE (@CryptoCobain) 8 July 2019
__
All in a day's trading.
Pretty much a typical day being a $CRYPTO and $ALTS trader. pic.twitter.com/GbzNuOrGPO

— ant (@ThisIsNuse) 18 November 2017
meanwhile, hodling BTC long term... pic.twitter.com/k7cTYXn0vr

— Eric Cassidy (@ecassidy47) 10 July 2019
__
And then, just like that, it was 11K again...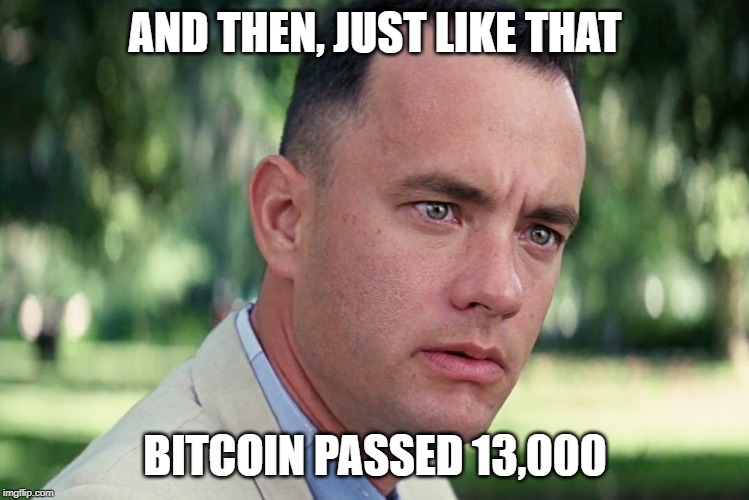 Source: u/k1m12 / Reddit
__
The Alt Shining
Live footage of your favorite alt casino pic.twitter.com/o6znbOwQ5G

— Gigi ☣️ (@dergigi) 11 July 2019
__
Ooowww... :(
When you buy altcoins with your Bitcoin pic.twitter.com/sPMcdFvcdr

— WhalePanda (@WhalePanda) 9 July 2019
__
On the other side of the crypto coin:
when you trade your alts to accumulate more bitcoin pic.twitter.com/nNSSoJGwFG

— Cryptolete (@Cryptolete1) 9 July 2019
__
That look tho...
$bnb #binance #cryptomeme pic.twitter.com/jwApKpBKPS

— Crypto Meme (@crypto_memes666) June 19, 2019
__
But it feels so close!
When you wanna buy the dip but got no money😅 pic.twitter.com/iPxmnUvHIq

— Eljaboom (@Eljaboom) 8 July 2019
__
Choices.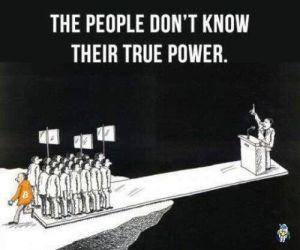 __
Finish him! But also, have a fun weekend.
The first episode of #KryptoKombat! CZ and Vitalik fight to the death in bloody, brutal, photorealistic Krypto Kombat.

Which fatality do you want to see? RT & Reply!#MyBinance #BinanceTurns2@binance @cz_binance @VitalikButerin https://t.co/MuQ78v6dOm pic.twitter.com/ylYNzxckri

— 🔥💀🔥 Krypto Kombat (@krypto_kombat) 6 July 2019