Crypto is the New Black: 20 Crypto Jokes
Any week is a news-filled week in the cryptoverse.
We were fine without BTC's 10K-up-and-down antics this week, but it met its first interest cut by the US Federal Reserve, and people are not quite sure how to interpret the impact of this event. Nonetheless, after a senator said that U.S. can't ban bitcoin, the crypto market went up.
In the world of cryptoregulations: the UK got its final guidance on cryptoassets; a pro-crypto tax plan was drawn in Russia; China might be rethinking its crypto ban; Singapore's new tax regulations could give crypto exchanges and ICO issuers a boost in the country's competition with Hong Kong; and while Ripple executives urged the U.S. Congress to recognize differences in cryptoassets, 27,000 Indian companies stood against the crypto ban proposed by the government. However, a financial expert believes that the evasion of economic sanctions in Iran and Russia via crypto is already happening. Meanwhile, while BTC transactions in Venezuela are reportedly seamless, the former governor of the Central Bank of Brazil praised BTC, urging McDonalds and Starbucks to launch their own cryptos.
In many other news: decentralized lending services and crypto staking are gaining traction in the cryptoverse; and as the court extends Bitfinex ruling, its native token LEO was the best performing coin. Meanwhile, Rakuten is gearing up for a massive crypto push; TD Ameritrade has seen strong interest in their Bitcoin futures, and ErisX is focused on offering futures products and services too; bitFlyer Europe has announced its new trading platform Buy/Sell; Blockchain came out with its own crypto exchange the Pit; trading is open on eosfinex, and Zcoin rolled out its live zero-knowledge proof protocol, Sigma. And while a Russia's major airlines says that its blockchain-powered ticketing platform processed over USD 1M worth of sales in July alone, Kraken said it acquired Interchange, gaining access to over sixty institutions, and CryptoKitties creators entered NBA. Meanwhile, Litecoin has seen a massive rise since its first halving.
Enjoy this week's collection of crypto jokes!
__________
It's been a long time since anybody cared. At least two weeks. That's practically a decade in crypto time.
July 31, 2019
__
Aaaand, discuss!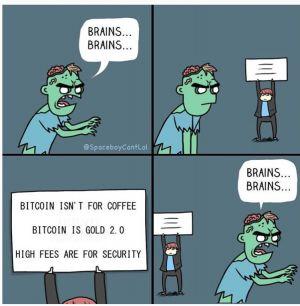 __
Ethereum for kids, beginners, and dummies.
Ethereum explained. pic.twitter.com/6wLO8pOgCc

— Riccardo Spagni (@fluffypony) 1 August 2019
__
Another one of those scientifically-crafted and verified charts for your consideration.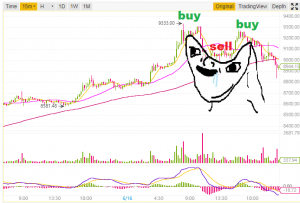 __
What say you, hodlonaut?
The year is 2030. @hodlonaut says that we'll never see #Bitcoin below $500,000 again. The next day we crash to $480,000.

— Samson Mow (@Excellion) 30 July 2019
__
Bitcoin dominance at 66%.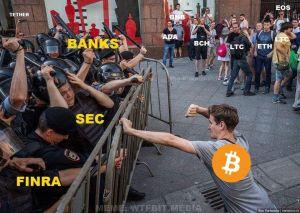 __
Heart Palpitations Inducer.
Altseason status up to date... pic.twitter.com/pzjyCdwaqH

— Panama ₿ (@Panama_TJ) 30 July 2019
__
"I love you guys! You know how much BTC is worth this minute?"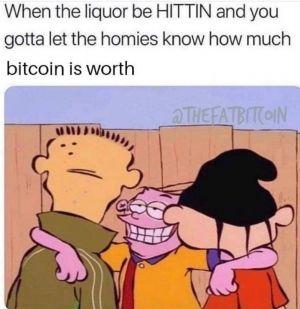 __
Gotta do that thorough inspection.
bitmex checking if their users are from the United States pic.twitter.com/8xqVjC0jDF

— Joe Cow (@TehJoeCow) 26 July 2018
__
When you have it planned to the last detail.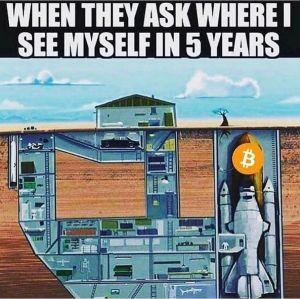 __
Let's rather not scale at all.
July 14, 2019
__
You can use it as a quiz - check all that applies to you.
The altcoin maximalist:

1) ATH imminent!
2) It'll bounce from here!
3) Recovery is still possible.
4) It'll at least exit pump?
5) Why does it keep going down?
6) Everyone else is bearish so it must go up!
7) Why did it go down while everyone was bearish?
8) Sell
9) Pump

— DonAlt (@CryptoDonAlt) July 21, 2019
__
An anecdote from the Relevant Peter Schiff
Just sent my friend in Europe a couple ounces of gold over the @Blockstream satellite so he could melt it into something useful.

Just kidding. I mailed it to him for $73.

And it got confiscated at customs.

— Relevant Peter Schiff (@RelevantPeter) 30 July 2019
__
Like in all them horror movies, you know?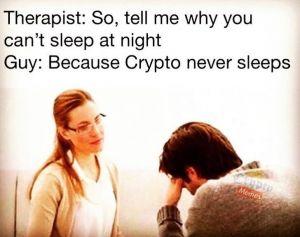 __
When the word 'frustrating' just doesn't cut it.
Buying the dip like pic.twitter.com/VukZCkstf9

— ⛏Crypto Christopher Walken🥃 (@cryptochrisw) 30 July 2019
__
Not now, government!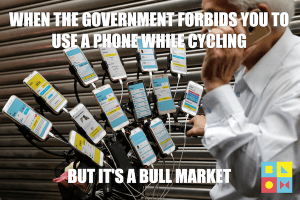 __
Exchange fitness course.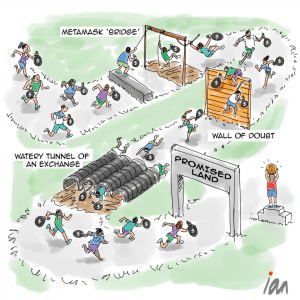 __
To each their own. Besides, the guy probably has a tiny boat parked within the smaller boat. It would only make sense.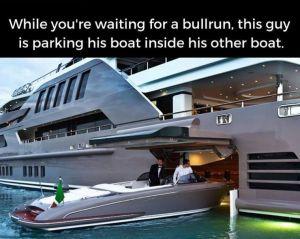 __
Got to find yourself in this situation at least once.
__
And we end this week, not with a song this time, but some lighthearted, harmless fun.
Me not sure where this market is going but enjoying the ride anyway pic.twitter.com/0IBmZAA8vk

— Lomah (@LomahCrypto) July 25, 2019