Crypto in 2019: Security Tokens, 'Big Finance' and Project Launches
Disclosure: Crypto is a high-risk asset class. This article is provided for informational purposes and does not constitute investment advice. By using this website, you agree to our terms and conditions. We may utilise affiliate links within our content, and receive commission.
Institutional investors will get increasingly behind security tokens and other crypto projects. "The general public will finally experience the benefits that blockchain can bring."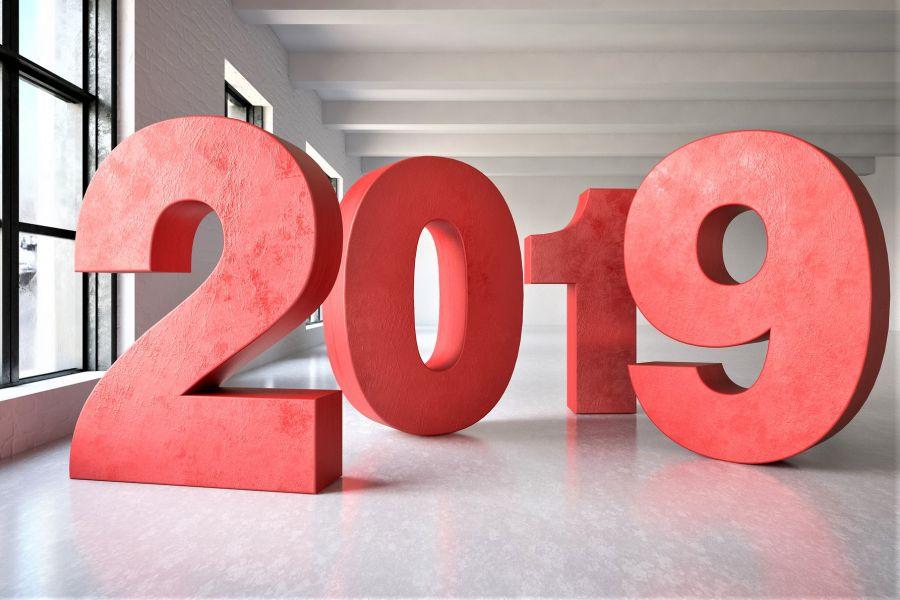 Cryptocurrency prices are down, yet most other metrics of the activity in Bitcoin and its major rivals suggest that crypto is just as alive as it's ever been. Active Bitcoin address have been steadily increasing since an April low, the number of verified cryptoasset users climbed from 18 million to 35 million this year, and the original cryptocurrency recently saw the number of subscribers to its sub-Reddit pass one million for the very first time at the beginning of December.
With such measures suggesting that interest in crypto is actually rising, it's little wonder that industry experts have told Cryptonews.com that they expect adoption to increase in 2019. However, most new adoption won't be directed so much at cryptocurrencies like Bitcoin or Ethereum, but at new kinds of tokens, and at new blockchain-based platforms and systems, which will be increasingly used by enterprises and institutions.
Security tokens and 'big finance'
Even though cryptocurrencies and utility tokens have had a bad year, the expectation among insiders is that security tokens will rise in stature in 2019, driven by a wave of interest from big business and financial institutions.
"With the era of the utility token largely gone, the security token stands to take its place," predicts Brent Jaciow, head of blockchain at Utopia Music, a blockchain-powered music data tracking platform.
"Backed by established security laws and requiring higher regulatory standards to have a compliant offering, security tokens will likely bring in a new wave of adoption as institutional investors put capital into the space and new models are used to 'tokenize' or provide liquidity to just about any asset."
That institutional investors will get increasingly behind security tokens is a prediction also made by Vladislav Dramaliev, the head of digital marketing at æternity, an open source blockchain platform. "2019 will also see big finance emerge as a significant player in crypto markets," he tells Cryptonews.com. "Throughout the global startup ecosystem, as well as with established companies that are willing to go public, security tokens will also gain more traction."
Signs that bigger financial players will step into crypto in 2019 have been increasingly forthcoming in recent months. Towards the end of November, it was reported that Nasdaq, the second-largest stock exchange in the world by market capitalization, would begin allowing Bitcoin futures trading in Q1 2019.
Meanwhile, the Liechtenstein-based Union Bank AG and the Japanese First Bank of Toyama have also announced their own security tokens and/or stablecoins for next year.
Project launches resulting in increased adoption
2017 and 2018 were the years of the Initial Coin Offering (ICO), yet 2019 is estimated to be the year when projects launched on the basis of high-profile token sales will actually begin launching their platforms and products. This can be gleaned from the roadmaps of such notable startups as Filecoin, SALT, Kyber Network, and Enigma, which will all have launches, updates or expansions in the New Year.
"In 2019, I expect we will see the first commercial (i.e., consumer-facing) applications of public blockchains go live next year, and the general public will finally experience the benefits that blockchain can bring," says Vladislav Dramaliev.
However, while a number of ICO-funded projects will be maturing in 2019, much of the adoption of blockchain tech and crypto is likely to be driven by established corporations, rather than startups. For instance, payment giant Visa plans to launch its own blockchain-based digital identity system for cross-border payments, and in South Korea, messaging behemoth Kakao plans to launch its proprietary blockchain ecosystem in the first quarter.
Food and supply chains
As perhaps the strongest possible case study of enterprise-led blockchain adoption, one area where blockchains and crypto will make significant inroads next year is the food (and logistics) industry.
For example, the France-based retail giant Auchan recently announced that it will be bringing blockchain-based food tracking systems to its supply chains in France, Spain, Portugal, Italy and Senegal.
Other organisations – including American restaurant chain Sweetgreen and the South Korean government – are likely to follow Auchan's lead in 2019, not least because food consumers are increasingly hungry (pun intended) for the kind of transparency that blockchain is well-placed to furnish.
Central coins?
2019 could also herald the appearance of a few more central bank digital currencies (CBDCs).
Venezuela was (in)famously the first country to issue something similar to a CBDC, Petro in 2018, yet there is growing interesting surrounding them from other nations and institutions, with the International Monetary Fund's Christine Lagarde urging the international community in November to ask itself the question, "should central banks issue a new digital form of money?"
As Lagarde pointed out in her speech, such nations as Sweden, Canada, Uruguay and China are considering issuing their own CBDCs,
However, it's debatable as to whether this would be a win for the cryptocurrency industry, since research suggests that CBDCs don't really need a decentralized blockchain to operate.
A move from speculation to adoption
While centralized coins wouldn't perhaps benefit the core crypto industry, figures within that industry think that 2019 is nonetheless set to be a more successful year for crypto, with the recent market downturn as much of an aid to adoption as a hindrance.
"We are already seeing the positive impacts of the bursting of the speculative bubble," says Muhammad Ali Chaudhary, a co-founder at Inkrypt, an anonymous, decentralized content-hosting solution.
"Blockchain startups are focusing less on huge marketing budgets, and more on core technology development, the days of USD 100 million ICOs with no real product are over, traditional venture capital, and with it legitimate scrutiny of startups, have stated to take root in the market."
"While all these changes might not be apparent to the average crypto/blockchain investor, they will bare fruit in the near future, with launches of real products and marketing that is focused on adoption rather than speculation."
---